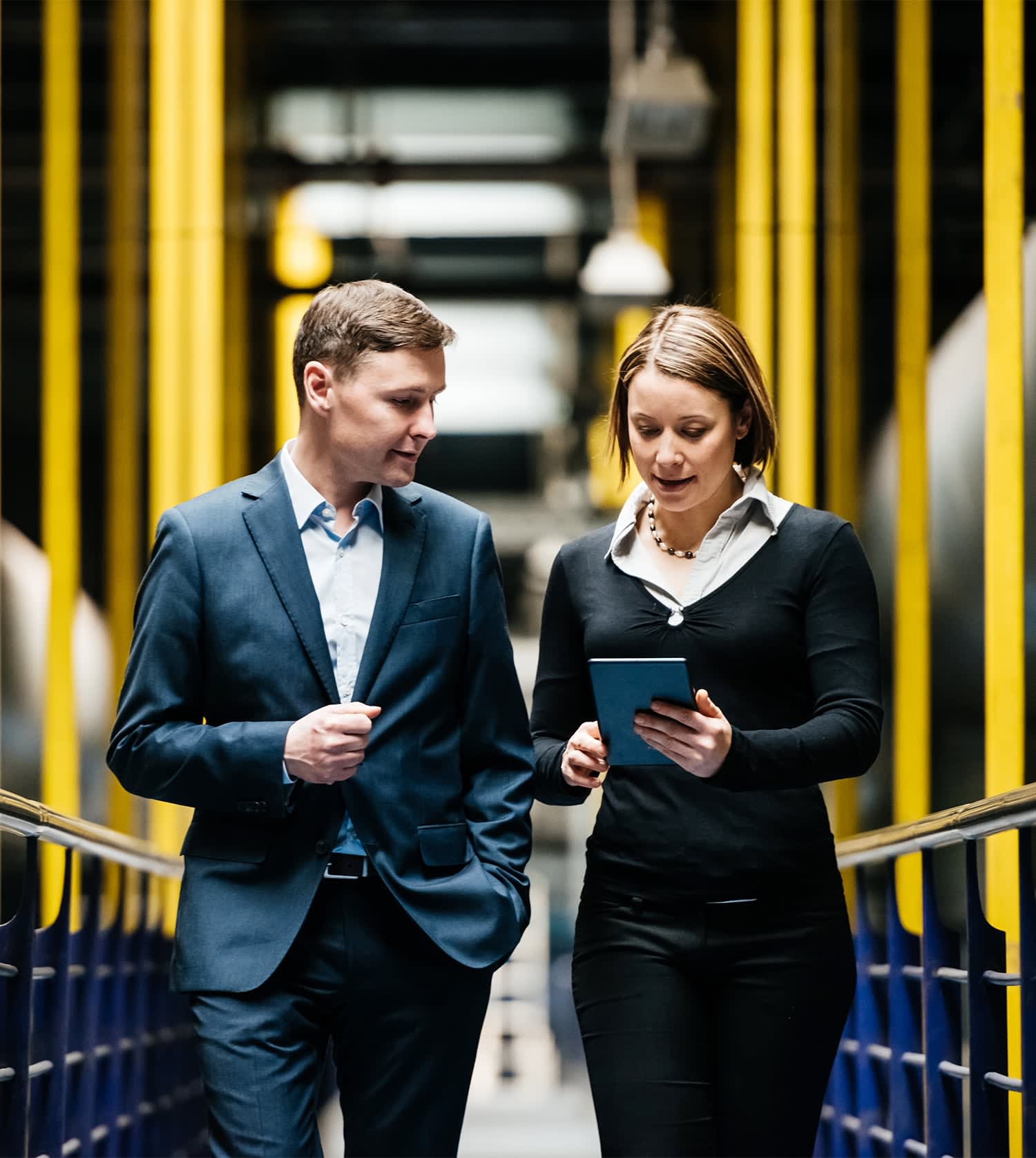 THE OBJECTIVE
Gates Corporation is a leading global provider of application-specific fluid power and power transmission products, services and solutions. Headquartered in Denver, Colorado, the once-small family-owned business has grown into a worldwide leader, with more than 100 locations in 30 countries.
Over the course of its long history, Gates had amassed many distinct and disparate authentication mechanisms. Compounding this issue, the company's security program found it challenging to keep pace with its growth. Hiring its first full-time security leader, CISO Sam Masiello, was step one. Once at the helm, Masiello sought to build a solid security foundation for Gates, beginning with gaining greater visibility into their network and systems, and simplifying authentication by creating a global authentication authority.
THE CHALLENGE
As Gates' first C-level security leader, Masiello faced some pretty big challenges. Gates was burdened by disparate authentication systems and lacked a single source of truth about its workforce users. Like many large organizations, they were managing access to a range of applications, from in-house developed solutions to SaaS apps. Masiello wanted to put everything "under a single umbrella" so they wouldn't need to maintain different authentication mechanisms. As he built the foundation for the company's security program, he needed a flexible, standards-based solution that would enable single sign-on (SSO), provide a single directory store and decrease provisioning time and errors, while supporting a wide spectrum of applications.
THE SOLUTION
Masiello and the Gates team chose the Ping Intelligent Identity Platform for its workforce SSO, multi-factor authentication (MFA) and directory capabilities. After vetting different vendors, Gates ultimately chose Ping because of its extensive partnerships and integrations, as well as its ease of deployment across both on-premises and SaaS applications.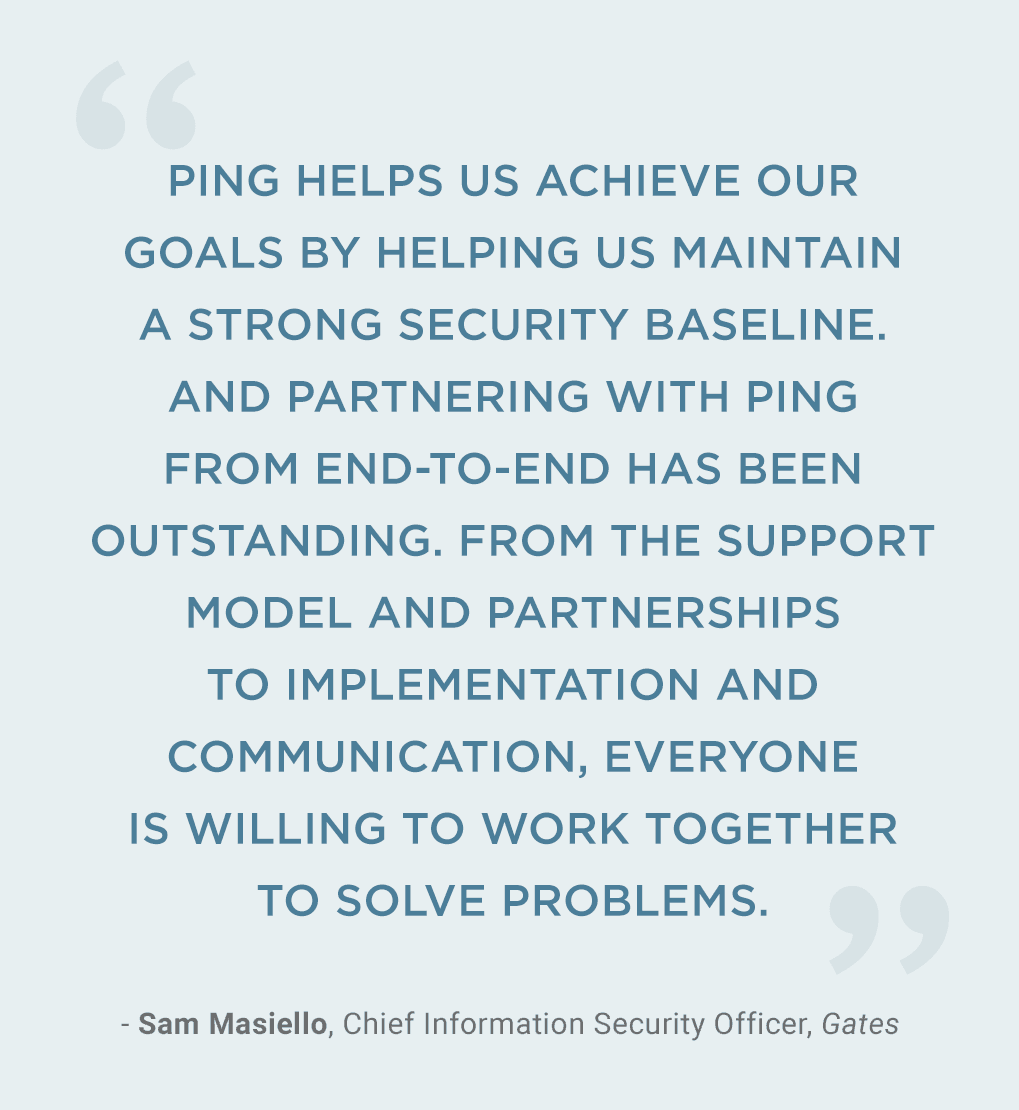 In the Ping Intelligent Identity Platform, Masiello found the global authentication authority he sought. PingOne and PingFederate enable workforce SSO, providing employees with secure and seamless access to all applications, regardless of where they reside. PingID's multi-factor authentication capabilities help the Gates team ensure their users are who they claim to be, while PingDirectory securely stores and manages employee data in a single, central data repository.
THE RESULTS
Under Masiello's leadership, Gates has built a solid security foundation centered on identity. Using the Ping Intelligent Identity Platform, the Gates' team has clear visibility into which employees are using the network and how. They can easily provision and deprovision users from applications, using what they refer to as "one-click deactivation." They're quickly expanding their SSO footprint and will move into customer identity and access management (IAM) next. Always driving toward the next innovation, Gates looks forward to providing their customers, partners and vendors with the same seamless experience they're delivering to more than 6,500 employees across the globe.