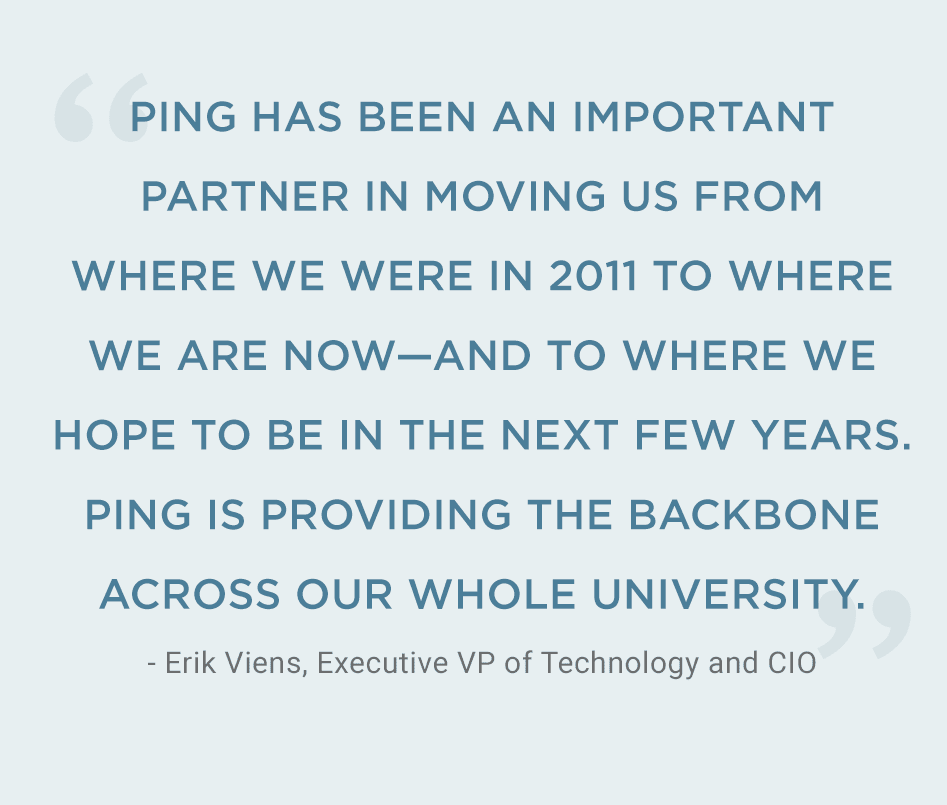 THE OBJECTIVE
Universities that really care about their students seek ways to improve the experience at all touchpoints. For the Academy of Art University, that "student-centric" approach meant finding a way to serve a large-scale, highly dynamic user population with diverse access needs throughout its 21 colleges, 45 buildings and the cloud.
As the largest accredited private art and design school in the United States, the Academy of Art University numbers more than 18,000 students, 70,000 alumni and 3,000 employees, 1,800 of whom are instructors. Based in San Francisco, this urban university holds its courses and programs in dozens of buildings and online. A key objective was to update its IT infrastructure to enable unified identity management, single sign-on (SSO) and student-centric accessibility.
THE CHALLENGE
The university's needs are complex. Identities and credentials must be shared across 21 colleges. Students must be provisioned and re-provisioned to a multitude of applications and services throughout their time at the school. Students and faculty need to use on-premises and cloud applications from within—and in many cases, across—the colleges. The school's 1,500 staff members need access to a variety of on-premises and cloud-based line-of-business applications. Finally, whether in classroom, workplace, dorm or shuttle bus, everyone expects seamless access to all resources at all times.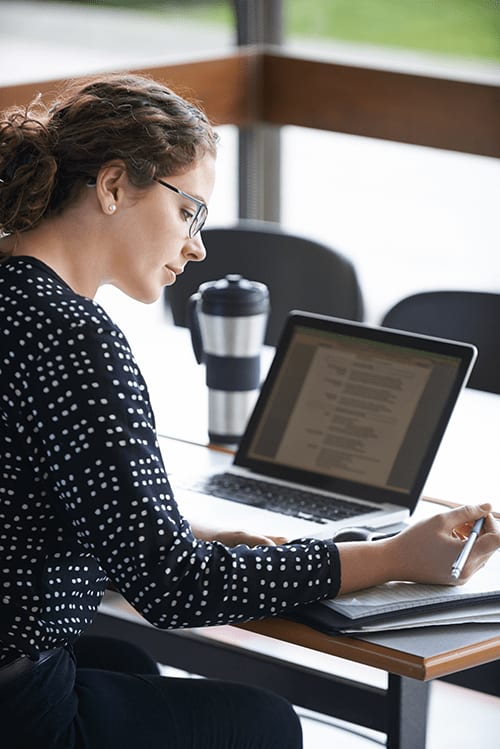 THE SOLUTION
After considering solutions from Oracle, Atlassian and identity-as-a-service provider Okta, Erik Viens, Executive VP of Technology and CIO, and his team chose PingFederate.
"We decided early that we wanted an on-premises solution that would help us ramp up fast, right out of the box, and keep custom development at a minimum," Viens said. "Ping met all our needs. They provided pre-built integration kits and SaaS connectors for most of our core components. Plus, they built a proprietary connector for our homegrown LMS, which was key to our implementation."
Viens was enthusiastic about mobile solutions from Ping Identity, as they addressed the major challenge of providing service to students as they moved from building to building. PingFederate offers a secure bridge from PeopleSoft to Salesforce to the mobile app on the student's mobile device, creating seamless, uninterrupted service throughout the campus. PingFederate provides unmatched capabilities for complicated enterprise use cases. It readily enables SSO, federated identity management, mobile identity security, automated provisioning and more.
THE RESULTS
The numbers tell the story. More than 27,000 student records are now unified through Salesforce.com, and the Salesforce CRM capabilities are used to assemble a unified record from first interest in the university through enrollment and beyond. Roughly 25,000 users have simple, secure SSO access. Also, 9,000 new students and grads are provisioned and de-provisioned per year. This occurs across multiple applications throughout the student lifecycle. In addition, 21 colleges have seamless and secure mobile access, which takes place across a highly distributed campus covering 45 buildings and the cloud.