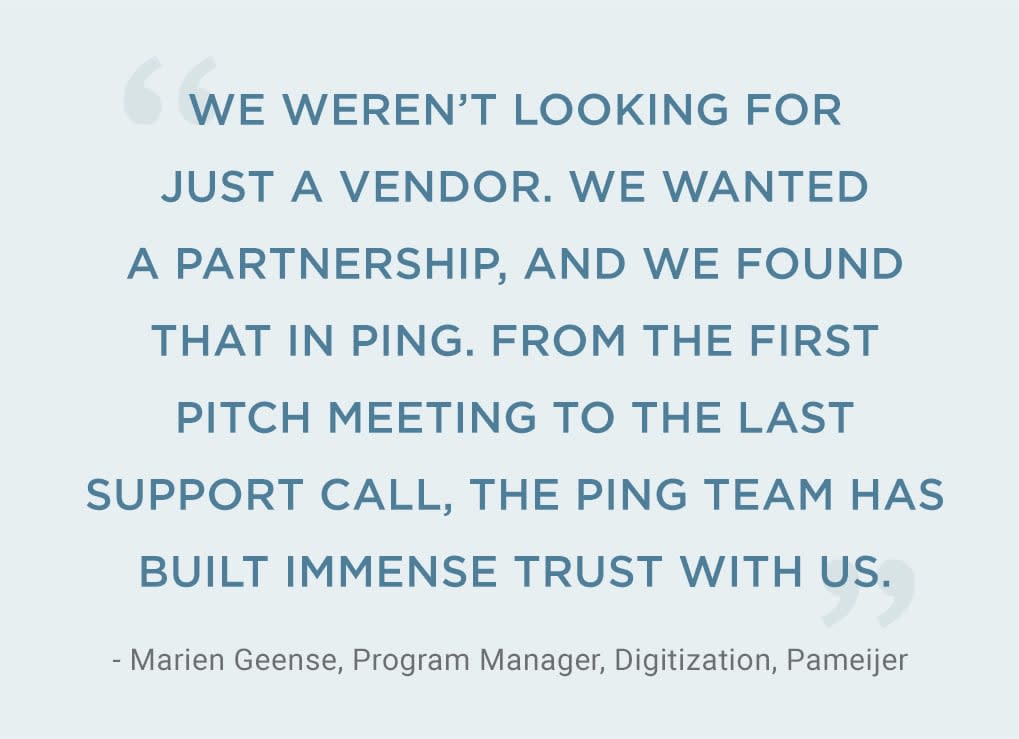 THE OBJECTIVE
Pameijer is a leading Dutch healthcare organization that helps citizens who have difficulty participating in society. For example, they provide care to those who may have intellectual disabilities or psychological problems.
Most of these customers don't use email or social media—typically, they have trouble using computers altogether. Being able to use the Internet and access digital tools, however, allows these customers to receive better support and stay more connected to their communities.
This is why it was a priority for Pameijer to create an extremely simple, user-friendly experience and to protect sensitive data. In addition to enabling customers to easily access the tools they need for a better quality of life, the organization wanted to create a seamless experience for employees so that logging in to their 30+ apps wouldn't get in the way of delivering the highest-quality care to customers.
THE CHALLENGE
Pameijer was looking for a flexible identity solution. It was critical that the new platform be simple to configure and could integrate easily with Microsoft Office 365.
With General Data Protection Regulation (GDPR)—also called Algemene Verordening Gegevensbescherming (AVG) in the Netherlands—coming into effect, Pameijer required a standards-based platform that would satisfy both privacy and security regulations. They were looking for a solution that could offer flexibility in the user experience and design without compromising security in any way.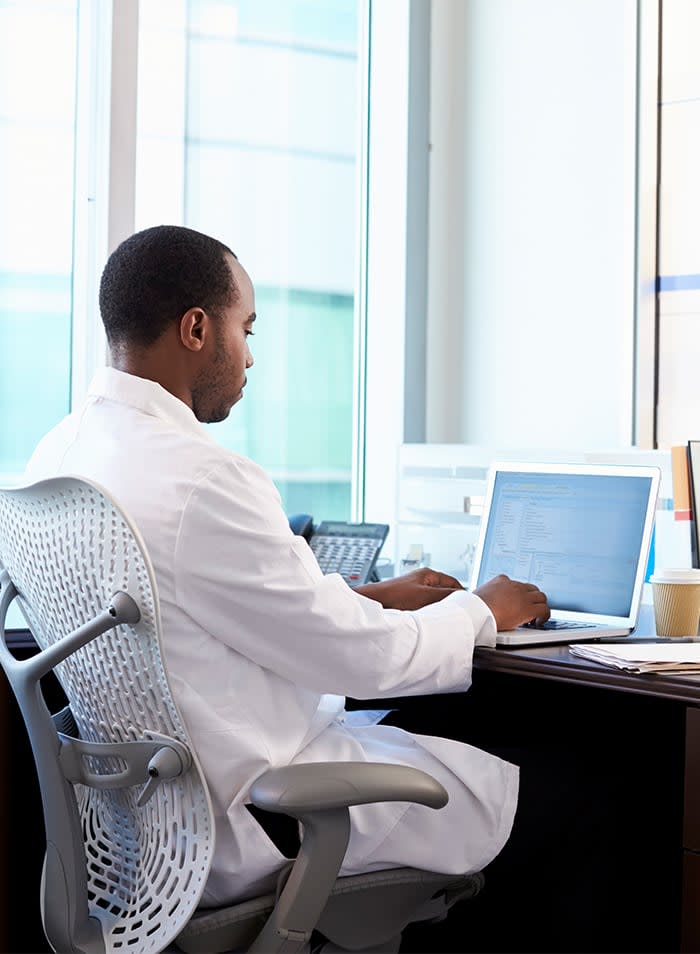 THE SOLUTION
Marien Geense, Program Manager, Digitization, who advises Pameijer's board on digital initiatives, led the effort to select and deploy a new solution. His team narrowed an initial four vendors down to two. Ultimately, Geense said, "It was the only platform of the four that was flexible enough to meet our configuration, design and user interaction needs."
The Ping Identity platform provides single sign-on (SSO) and multi-factor authentication (MFA) for Pameijer's employees and clients. One-touch swipe authentication from a mobile device makes signing in easy for clients who struggle with technology, and the user experience is fully customizable to Pameijer's needs.
Ping's open standards and flexible deployment options helped accelerate time to value. Working closely with their Ping account executive and professional services team, Geense said, "We were able to complete the migration to PingFederate in under a month, which was a huge win for us."
THE RESULTS
Pameijer now offers their clients a simple, intuitive user experience while more securely protecting sensitive healthcare data. With workforce SSO in place, employees are more productive and able to focus on providing the best care to their clients, rather than dealing with multiple login credentials.
The team has been able to significantly reduce administrative overhead. It takes less than an hour to get an application up and running.
Pameijer is continuing to innovate on the customer experience by creating a single, unified view of the customer's personal health record. With the Ping Identity platform, the organization is not only GDPR-ready, but they're set up for success to drive personalized customer engagement.