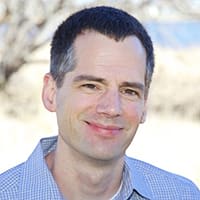 Jason Oeltjen
VP, Product Management
---
The rapid growth of enterprises investing in digital transformation initiatives continues as companies look to leverage the latest technologies so they can become more nimble while reducing IT costs. These initiatives have many facets that vary from company to company, but adopting a cloud-first mentality is almost universally a key tenet as it is an effective method of achieving organization cost and agility goals.
When implementing a cloud-first strategy for end user applications, companies often look to software as a service (SaaS) as their first step. However, there is a divide when it comes to core systems, like identity, that operate as a platform across many other systems. In this arena we find a series of unique challenges coupled with great opportunities. Because it is a hub of so many critical functions in an organization, wisely choosing how to move identity systems to the cloud becomes much more critical. Large and complex enterprises have a lot to consider when they are searching for a reliable partner who can deliver a cloud-ready identity platform that solves their complex multi-cloud and hybrid needs.
Choosing a Cloud-first Identity Platform
When thinking about how to approach our cloud-first mandate with identity, it's important to take a look at the core drivers of the cloud-first initiative. Common examples of these drivers include the need to:
Comply with executive mandates to reduce cost and complexity
Reduce or remove the need to manage infrastructure (IaaS)
Enable upgrades to occur often, without effort
Simplify configuration of common use cases
Improve user experience
Enable quick time to value
Reduce risk through deployment consistency
Meet predefined scalability, performance and availability goals
You can see from this list why for so many applications, adopting SaaS can be an easy decision. However, for core services such as identity, we need to apply some additional considerations because of the criticality and its requirement to work across multi-cloud and hybrid environments.
When choosing your cloud-first identity platform, be sure to keep these items in mind:
Your comfort with identity as a shared service
Control required over High Availability (HA) and Disaster Recovery (DR) strategies
Whether the SaaS Service Level Agreement (SLA) is good enough for your use cases
If you have use cases that are challenging for or not supported by a SaaS service
When protecting on-prem resources and identities, is software needed anyway?
Confidence in the security of the shared service
Effectiveness in a multi-cloud environment
Data residency
As a result of one or more of these considerations, companies with complex and often global requirements are driving growth in the trend of adopting DevOps for identity solutions. Companies that are adopting DevOps in their IT organizations should look at leveraging containerized identity software to achieve their cloud-first goals. The containerized approach, along with orchestration, will help the organization achieve cloud-first goals in a manner consistent with DevOps practices.
Ping Identity Deployment Options
At Ping Identity, we leverage Docker and Kubernetes to enable our customers to achieve their DevOps and cloud-first goals. These technologies allow our software to be easily deployed on any cloud while simplifying the software lifecycle management. To see how Ping is helping companies achieve this, check out the details of our containerized software. For details on deploying our DevOps solutions, visit our DevOps page.
Some companies do not have DevOps expertise, but still are looking for advanced identity services to achieve cloud-first initiatives. This is where options like PingOne Advanced Services come into play. This option frees up companies from running the infrastructure and the software platform, so there is no need to hire DevOps experts who can be hard to find. It offers the power of Ping cloud capabilities conveniently delivered as SaaS. To learn more visit our PingOne Advanced Services page.
And if identity as a service (IDaaS) looks like the right solution for your company. Ping has you covered there too with PingOne for Enterprise.
There is a lot to consider while looking to achieve a cloud-first mandate with your identity platform. At Ping, we are striving to enable our customers to get to the cloud with the method best suited for their unique needs, because we believe identity is too important to be one size fits all. Learn more about how identity can enable cloud-first initiatives and digital transformation for your enterprise.