A growing threat landscape combined with an increase in remote work is bringing identity to the forefront. As the workforce expands beyond traditional structures and work increasingly happens outside of the corporate confines, enterprises are abandoning the concept of network perimeters and relying on identity as the new security control plane. These changing workforce dynamics are also driving the movement toward Zero Trust as enterprises seek agile ways to verify any user, using any application, accessing any data, on any device.
Identity and access management (IAM) is essential to address a growing attack surface. It helps you keep up with the exponential growth of applications, especially mobile and SaaS, while managing legacy applications that still house critical data and workloads. Equally important, IAM plays an integral role in delivering a frictionless experience, giving you the ability to provide seamless login and access to a diverse workforce.
But not all IAM solutions are created equal. To address an ever-evolving environment, you need a solution purpose-built for workforce requirements and use cases. PingOne for Workforce provides centralized authentication and authorization services with the capabilities you need.
With support for widely adopted standards and out-of-the-box integrations, PingOne for Workforce gives you the tools and technology to fully integrate your organization's IT stack and eliminate any silos that may exist to deliver a streamlined workforce experience. You're able to authenticate everyone and everything, regardless of location, device or application, with a global authentication authority that makes your organization more productive, secure and agile.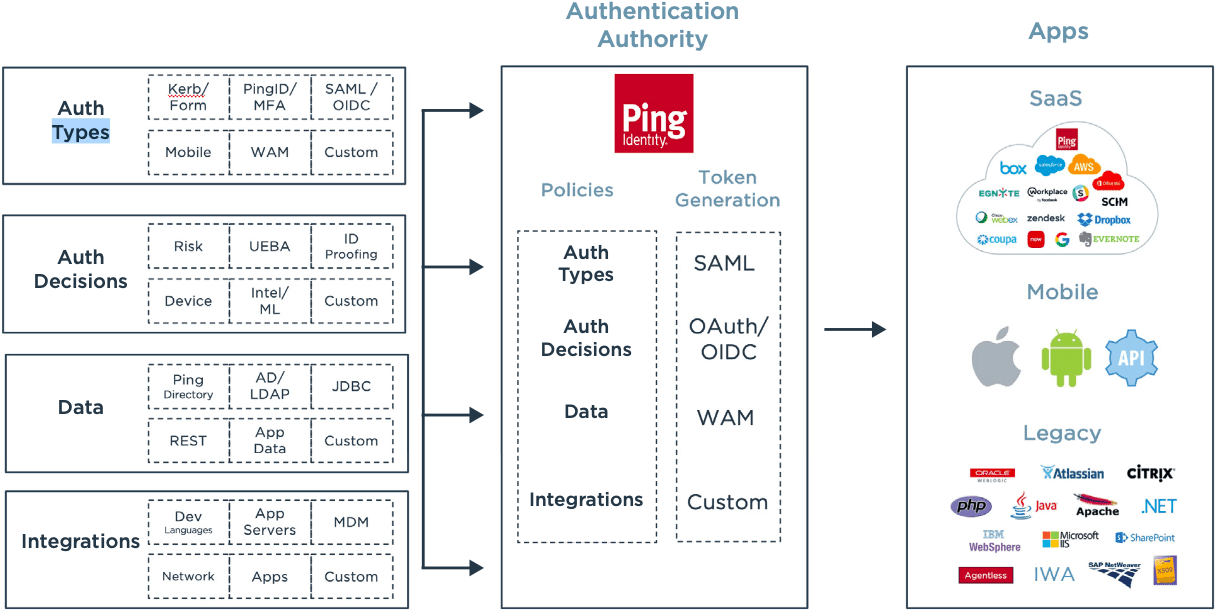 PingOne for Workforce's centralized authentication services integrate with diverse applications and resources across hybrid IT environments. Through open standards, integration kits, adapters, token generators and other tools, Ping supports a range of integrations, spanning applications, strong authentication, data stores and ecosystems.
PingOne for Workforce Integration Capabilities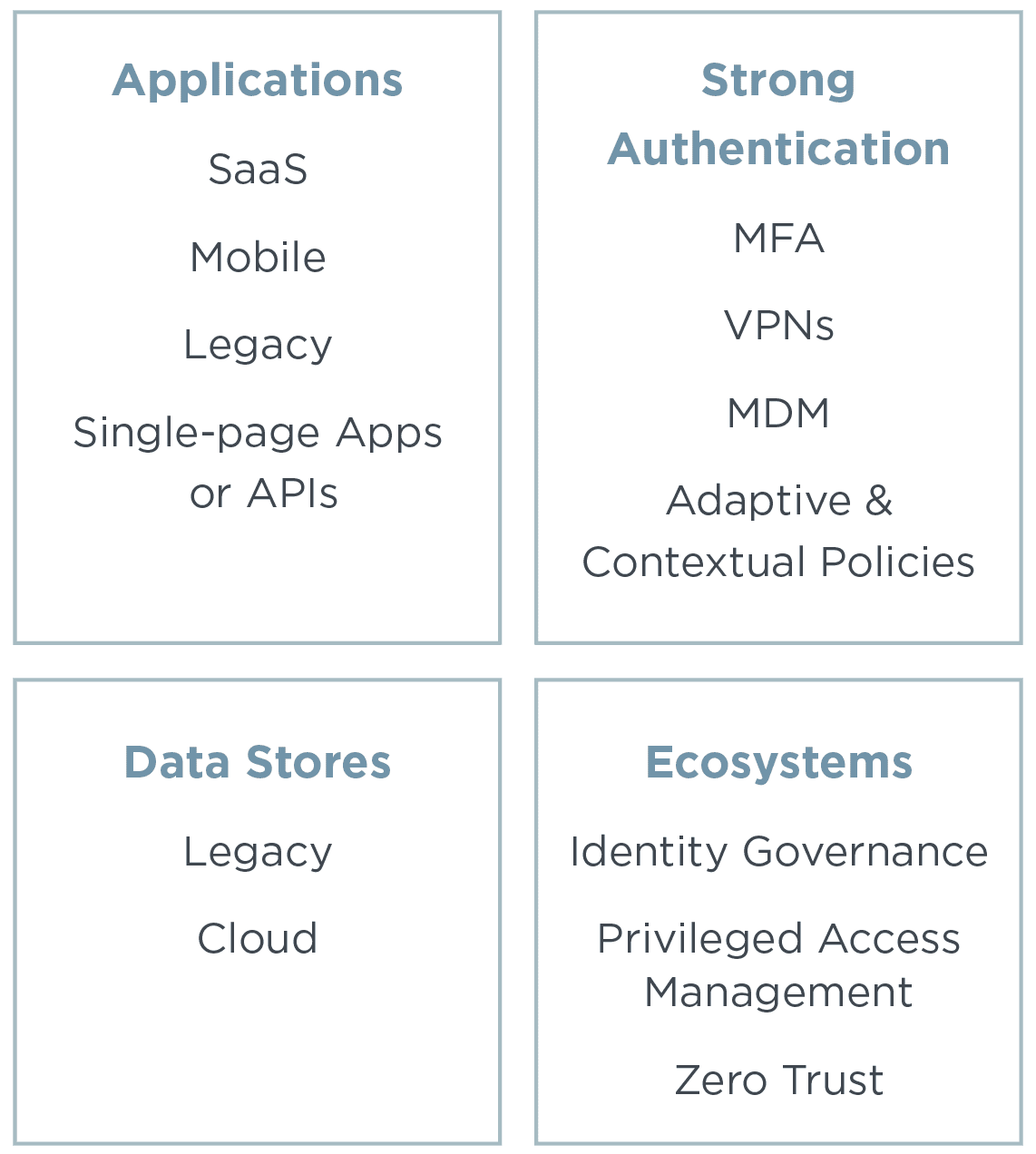 Read on to learn how PingOne for Workforce helps you:
Provide authentication for everyone and everything by working across multiple silos.
Deliver secure, consistent experiences to your workforce.
Utilize an identity-based workforce authentication authority to be more productive, secure and agile.
Create a solid identity foundation so you can accelerate digital transformation.
Why You Need an Authentication Authority
An authentication authority is more crucial for enterprises than ever. As the number and type of applications you must support continues to grow, an authentication authority makes it possible to deliver a consistent user experience regardless of the application type or where it resides (on premises, cloud or SaaS). By acting as a federation hub, an authentication authority provides centralized authentication services to all assets, including legacy or custom systems based on proprietary standards, as well as assets that utilize open standards like SAML and OAuth.
In addition to applications, the authentication authority can handle multiple directories and act either as the identity provider or service provider. With an authentication authority in place, you have the orchestration engine to handle complex authentication flows. You're less dependent on disparate identity silos and can consolidate where it makes sense.
Perhaps most importantly, an authentication authority lets you provide your workforce with a simple and consistent single sign-on (SSO) experience. By providing a single point of access to all resources, SSO minimizes password sprawl and the helpdesk requirements that come with it. When you combine SSO with advanced security features like adaptive, policy-based multi-factor authentication (MFA) and passwordless capabilities, you're able to give employees secure and streamlined access to resources, and they're able to be more productive.
To learn more about the benefits of an authentication authority, please see the Workforce Authentication Authority white paper.