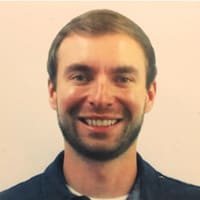 Yev Koup
Senior Product Marketing Manager
---
Digital transformation has become one of those buzzwords, but what does it actually mean? Generally speaking, it refers to digitizing business processes to more efficiently solve business problems and more effectively serve customers through online channels. Moving to the cloud is typically a key component of this transformation.
---
By 2024, more than 45% of IT spending on system infrastructure, infrastructure software, application software and business process outsourcing will shift from traditional solutions to cloud.

— "Cloud Shift Impacts All IT Markets," Gartner, Oct 26, 2020
---
For many enterprises, moving to the cloud actually means moving to multiple clouds. A hybrid cloud infrastructure is often chosen because it provides organizations with the ultimate in flexibility, cost efficiency and agility. But a hybrid cloud approach can also create security vulnerabilities if it's not carefully architected.
According to the 2020 Verizon Data Breach Incident Report, misconfiguration of cloud services is the second largest cause of breaches, eclipsed only by hacking. For example, MGM Resorts' breach in 2020 was the result of unauthorized access to a cloud server and resulted in leaked account information for upwards of 10 million users.
While cloud migration does alter the threat landscape, security vulnerabilities aren't a foregone conclusion. With more entry points available to users and bad actors, organizations are finding better identity and authentication approaches to enhance security. This is where identity and access management (IAM) steps in to protect access to resources hosted and managed across hybrid cloud environments.
What is Hybrid Cloud? Where do Hybrid Cloud & Identity Intersect?
Hybrid cloud combines public cloud workloads and infrastructure with on-premises workloads and infrastructure, enabling organizations to leverage the optimal mix of each deployment model.
A hybrid cloud strategy gives organizations greater flexibility by balancing workloads between cloud and on-premises as IT needs shift and costs fluctuate. Hybrid cloud services are compelling because they give enterprises more options and control over their private data. An organization can host their sensitive data in a private cloud or in their on-premises data center while leveraging the robust computational resources of the public cloud. Hybrid cloud solutions often provide a single place to manage and configure capabilities across domains to simplify administration.

Hybrid cloud and secure digital access go hand in hand. Digital identitiy's central function is to provide the right people with the right level of access to the right resources in the right context. An authentication authority is how enterprises keep access secure across hybrid cloud environments. It's capabilities include single sign-on (SSO) and multi-factor authentication (MFA), which improve security, increase the productivity of employees and partners, and enable seamless experiences for your customers.
---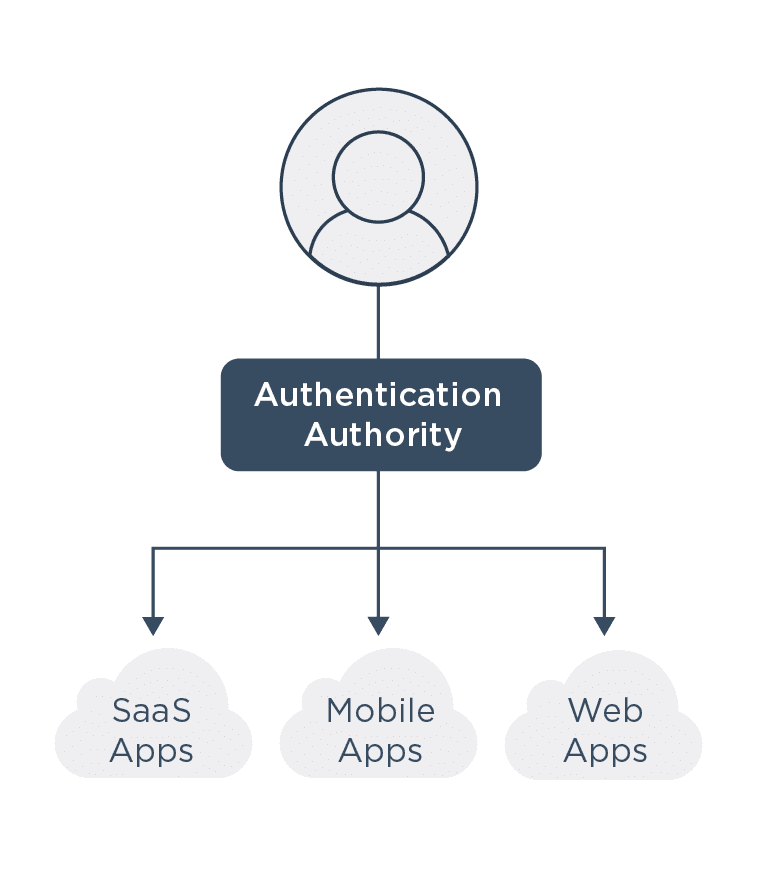 ---
For workforce use cases, cloud SSO reduces the number of passwords in use which in turn reduces the costs of password resets and increases employee productivity. On the customer front, IAM provides the capabilities to increase customer loyalty and satisfaction through improved experiences such as unified profiles and passwordless login.
Learn how to choose the best cloud identity solution for your workforce or your customers.
When an organization deploys a hybrid cloud strategy, IAM becomes even more integral. As your resources become distributed among several clouds and on-premises data centers, your ability to identify users and grant them the right level of access to the right things at the right time is critical to the security posture of your enterprise. This distributed model creates flexibility and agility for IT, but can also lead to security vulnerabilities if it's not architected properly. This is where hybrid cloud IAM comes in. An authentication authority plays a critical security role in hybrid cloud, enabling you to integrate and provide IAM regardless of where your resources and identities are hosted, whether on-premises in your own data center, in a partner cloud or among several public clouds.
What Types of Organizations Should be Using a Hybrid Cloud Solution for Identity and Access Management?
The decision of where and how to deploy an authentication authority comes down to ensuring alignment between IT and business requirements. This alignment can be achieved through hybrid cloud IAM for enterprises with a range of identity needs.
Large Global Enterprises
Organizations such as those in the Fortune 1000 often have a large number of applications and resources with complex requirements. Some of these applications are monolithic and unable to realize the benefits of cloud deployment without being rearchitected. Many organizations retain these apps in local data centers while deploying modern applications in the public cloud.
---
"Enterprises that develop mature IAM capabilities can reduce their identity management costs and, more importantly, become significantly more agile in supporting new business initiatives."

—Identity and Access Management (IAM), Gartner
---
These types of enterprises need the ability to support applications in both places, making hybrid cloud IAM the preferred option. With hybrid cloud IAM, the organization can integrate and secure applications that must reside locally on-premises, while simultaneously enjoying the cost and flexibility advantages of hosting their other applications in the cloud.
Organizations Who Must Comply with Regulatory Requirements
Organizations that do business on a global scale must comply with regional and national data residency requirements. For example, regulations like General Data Protection Regulation (GDPR), the California Consumer Privacy Act (CCPA) and Consumer Data Right (CDR) govern how enterprises address data security and privacy.
---
"Personal data privacy has become an intangible asset in this data era. Protecting privacy by standing on the consumers' side is a differentiator to build a strong brand for any company that is in consumer business."

—"Market Trends: Concerns for Cybersecurity and Privacy Are Negatively Impacting Consumer Brands," Gartner, Aug 5, 2019
---
A hybrid cloud IAM strategy supports data sovereignty, meaning companies can host and store identity data needed for one locality in that region, and for a separate locality in that region respectively. Hybrid cloud IAM also enables greater customer control over the use and sharing of their data so global enterprises can both ensure compliance and deliver on customer expectations.

Companies Seeking to Lower IAM Infrastructure and Admin Costs
As business becomes increasingly digital, identity teams face a greater volume of requests and a broader range of requirements, putting a strain on already limited resources. Moving identity to the cloud can save significant IT operational costs without compromising support for challenging enterprise use cases.

Hybrid cloud identity provides the convenience of centralized identity management across clouds while providing the means to automate the operation and maintenance of your IAM solution. Cloud identity enables you to free up IT staff from managing infrastructure and instead redirect their focus to higher-value activities.

Learn more about simplifying deployment and maintenance with cloud IAM.


How Does Hybrid Cloud Work?
Hybrid cloud makes it possible for data to flow seamlessly between on-premises, private and public cloud environments. This interconnectivity is enabled through virtualization, as well as connective tools and protocols like APIs and VPNs. Management software then distributes resources to appropriate environments where applications are able to run, and an authentication authority provides an access framework, securely connecting only the right users to the correct resources. This interconnectivity and connectedness is what defines a true hybrid cloud. Without it, the system is just parallel cloud services.
---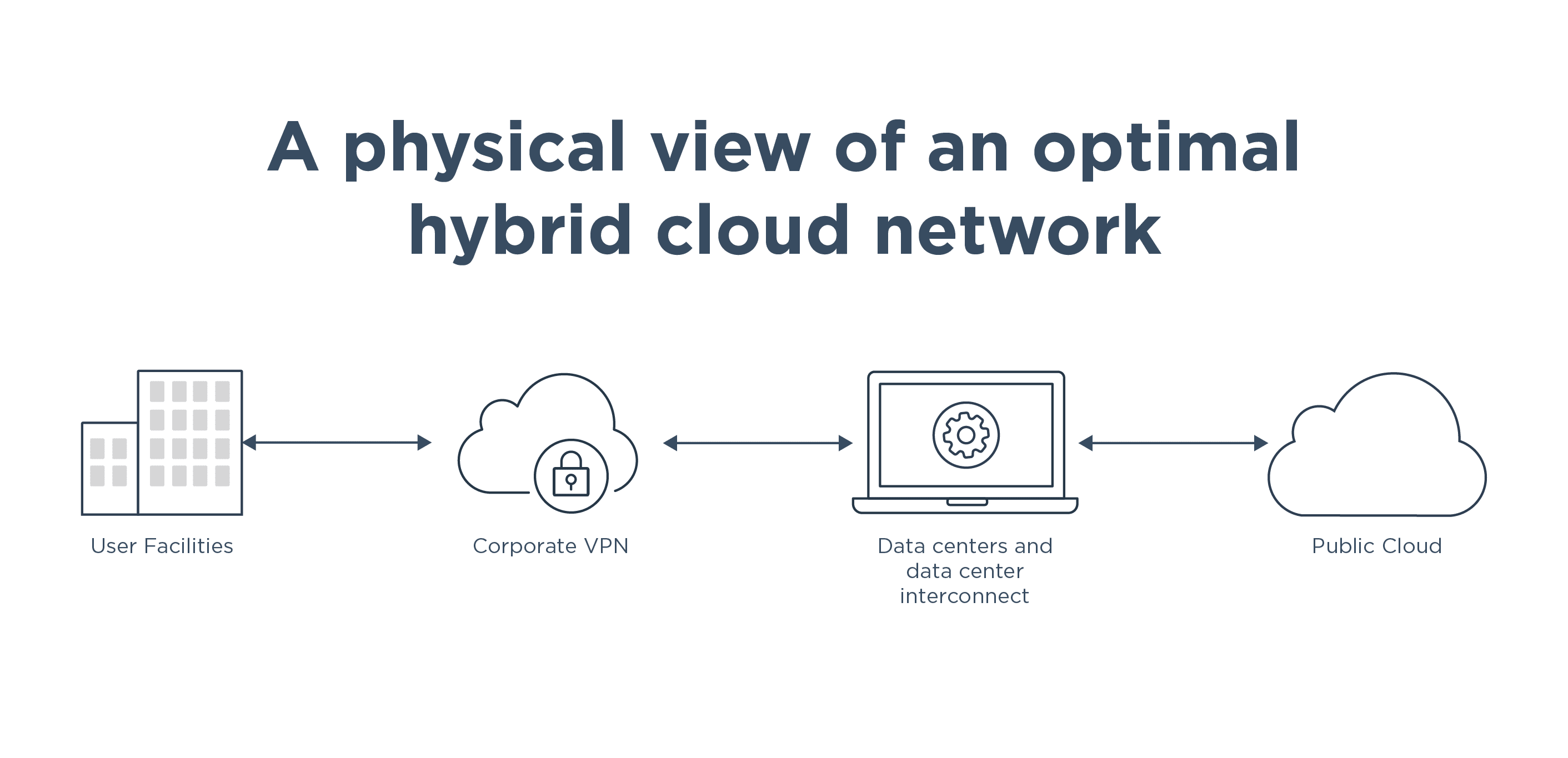 ---
Different Types of Hybrid Cloud for IAM
---

---
Public Cloud
Public clouds are hosted off premises, typically by the major cloud service providers, which are AWS, Microsoft Azure and Google Cloud Platform. The security and flexibility of public clouds aren't fully customizable to your precise needs, but that's offset by the lower cost of this infrastructure. Public clouds can be secure, but there is an expertise required to configure them properly. In terms of data residency, major public cloud providers have a decent global presence which helps meet country specific requirements. Additionally, companies pay for the exact cloud resources they use which eliminates IT waste. Public clouds are ideal for applications and resources that are less critical to business compliance and operations, such as email tools and online office, collaboration and HR apps.
Private Cloud
Private clouds are typically hosted locally by the enterprise, which provides the ultimate security and flexibility. Since a private cloud enables a dedicated environment for a particular enterprise, private clouds are designed to meet the enterprise's specific IT requirements. Data residency can be met, but will require deploying unique data centers in specific regions. Deploying and maintaining a private cloud typically comes with higher costs. Many organizations find that they can contain costs by hosting only their most critical resources and applications in a private cloud, such as R&D, supply chain management and ERP.
Partner Cloud
Partner clouds are typically hosted in a public cloud. But the partner will manage the environment in a dedicated tenant that's unique to the enterprise. Partner clouds provide a lower cost of ownership than private clouds by reducing maintenance, but come with higher costs than public clouds. They also allow for greater security and flexibility than public cloud hosting but less than private clouds. Partner clouds essentially split the differences between public and private clouds on security, flexibility and cost. When it comes to data residency, partner clouds typically have a built out global infrastructure that will help meet country specific requirements. Because they're protected by safeguards like geographical isolation, data redundancy and service-level agreements (SLAs), partner clouds can be used to host sensitive and business-critical applications.
Hybrid Cloud
As the name implies, a hybrid cloud combines any or all of the options above. Because each cloud option has pros and cons, enterprises often choose a hybrid cloud architecture to strike the optimal balance of security, flexibility and cost. For example, a business might host its most critical applications in an on-prem private cloud, host other applications that it doesn't want to maintain or that have compliance requirements in a partner cloud, then host the remainder in a public cloud. As for data residency, customers have the ultimate freedom with hybrid clouds because they have various options to choose from when it comes to hosting infrastructure in specific regions and countries. By taking a hybrid approach and leveraging the advantages of each, the business is able to optimize business needs and IT spend.
A Closer Look at the 3 Main Public Cloud Providers
AWS, Microsoft Azure and Google Cloud have the capability to support hybrid IT environments, making any of them a fine choice for hosting hybrid cloud identity solutions.
AWS
A subsidiary of Amazon, AWS is a proprietary public cloud that offers a fully managed service that provides infrastructure, services, APIs and tools to any datacenter or on-premises facility for a consistent hybrid experience. Services such as AWS compute, storage, database and others are readily available. It supports use cases such as migration and modernization, data residency, low-latency computing and local data processing, while also offering the AWS Marketplace to conveniently purchase solutions.
Microsoft Azure
One of the most popular choices due to broad adoption of Office 365 and other productivity tools, Microsoft Azure enables customers to access different cloud services both from the cloud or from their own data center. It delivers a set of services such as virtual machines, storage, networking, VPN gateways, load balancing and deployment automation using containers.
---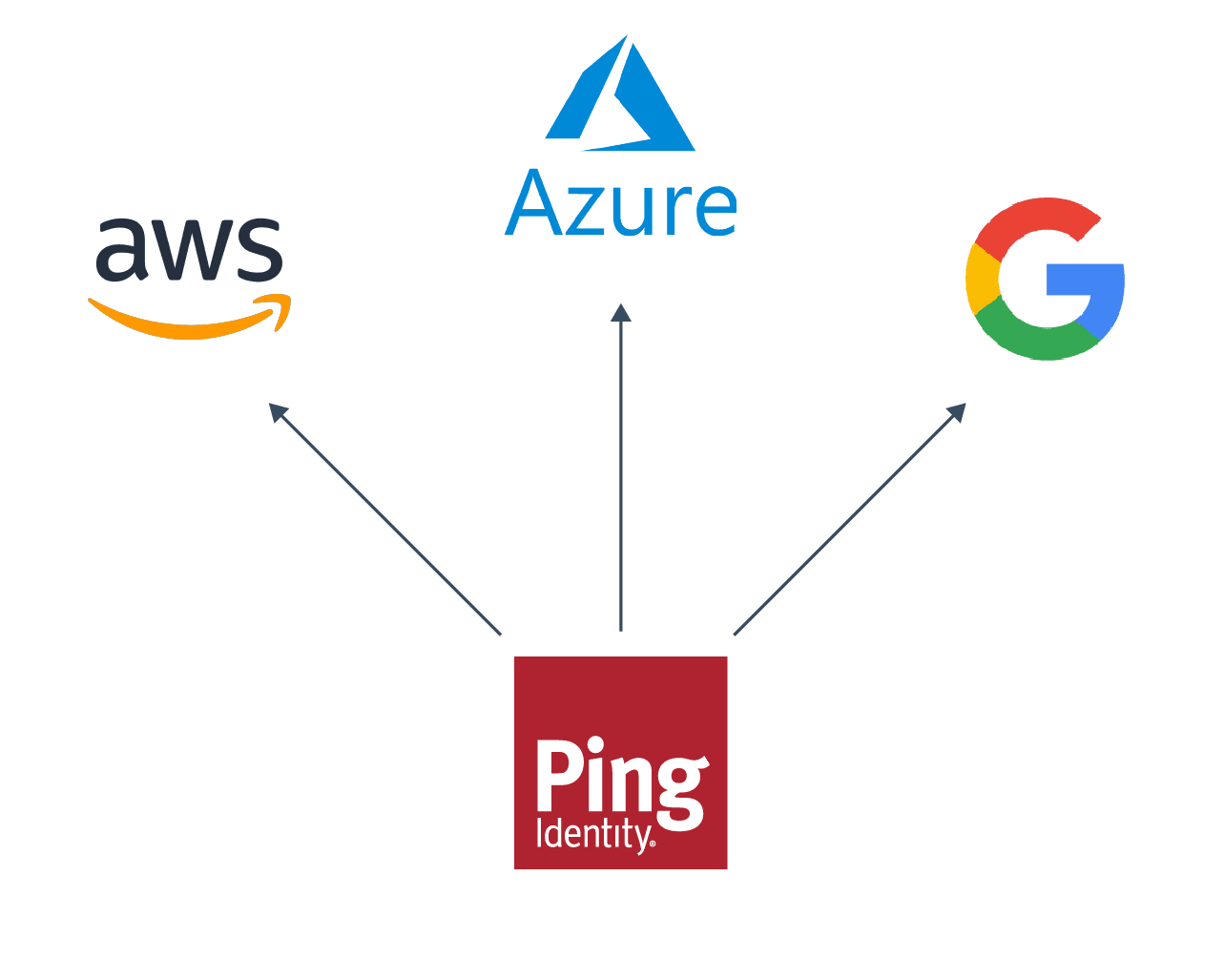 ---
Google Cloud Platform
Google Cloud platform provides a way for users to easily access the cloud systems and other computing services developed by Google which run on the same infrastructure that Google uses for its end-user products, such as YouTube, Gmail and more. The goal is to provide a distributed computing system that enterprise customers are looking for. It includes a wide range of services such as storage, application development, data analytics, advanced machine learning and many others. The Google Cloud platform provides a variety of connectivity products such as cloud interconnect, cloud VPN and peering with Google.
What is Multi-Cloud and How is it Different from Hybrid Cloud?
When discussing hybrid cloud, it would be remiss not to address how hybrid cloud differs from multi-cloud. Since both strategies employ the use of more than one cloud, it's understandable that there could be confusion, but there are actually significant differences between them.
Multi-Cloud Strategy
Multi-clouds (or multiclouds) most often combine more than one of the three main public cloud providers (AWS, Microsoft Azure and Google Cloud Platform). While it's possible a multi-cloud strategy might include connectivity to a private cloud, this approach is more often found as part of a hybrid cloud strategy.
Organizations choose a multi-cloud architecture for two primary reasons:
Using multiple public clouds frees them from being dependent on or locked into one particular cloud provider.

Using multiple public clouds can lower costs and increase flexibility because cloud utility can be optimized among the three public cloud providers.
Similarly, a hybrid cloud architecture also provides the ability to optimize cost and flexibility, but it always includes a private on-prem cloud—which is ideal for applications that can't or shouldn't be hosted elsewhere—as well as a public cloud. A hybrid cloud architecture also supports all of the components working together and in doing so provides a single unified view of the infrastructure. In contrast, multi-clouds are used in parallel, which creates a siloed view of each.
Both multi-cloud and hybrid cloud strategies provide benefits. But when choosing between them, the tipping point for hybrid cloud strategy is its ability to connect the various clouds and provide a single view of the entire cloud environment.
Your Journey to Identity in the Cloud is as Easy as 1-2-3
If you are a large enterprise supporting an on-premises infrastructure but want to move to the cloud, a hybrid cloud approach could be your best choice. Having supported many complex migrations over the years, Ping has created a repeatable process that enterprises can follow to facilitate and simplify what might otherwise feel like an overwhelming cloud migration strategy.
The journey to identity in the cloud is commonly a three-stage process designed to increase speed, agility and efficiency for businesses, while providing flexibility to support unique requirements every step along the way.
---

---
Stage 1: Establish Cloud Identity
Your cloud journey begins with establishing cloud identity. A cloud based global authentication authority provides the ability to secure and control access to resources across all of your domains and platforms, from public clouds to private clouds to on-premises environments.
With support for all identity types, user populations, apps and environments, the global authentication authority is the key to supporting a hybrid environment. It's also what helps you provide seamless and secure access to resources deployed anywhere. You can minimize password usage and the risks they pose with cloud-based SSO, while adaptive MFA lets you strike the perfect balance between security and convenience by stepping up authentication requirements only when warranted.
Last but not least, a global authentication authority provides the capabilities needed to ultimately move to a Zero Trust framework so you can confidently open your applications and data to the right people, located anywhere, with minimal friction and maximum connectivity.
To tackle hybrid and multi-cloud security concerns, enterprises are turning to Zero Trust frameworks that put identity and access management (IAM) at the center of everything.
Learn more about the principles and advantages of Zero Trust.
Stage 2: Optimize Cloud Identity
As you progress to stage two, you'll optimize employee and customer experiences with cloud identity, making them more secure and seamless. Ping provides the ability to optimize cloud identity with cloud based identity services including:

Cloud-based MFA that gives you user-friendly authentication methods, adaptive authentication policies, self service device management and custom branding so you can deliver secure interactions without sacrificing user experience.

Cloud-based risk management that helps your organization make smarter authentication decisions using machine learning and analytics to detect malicious activity.

Cloud-based identity verification so your customers can conveniently verify they are who they say they are during enrollment, registration and authentication.
---

---
Stage 3: Consolidate Identity in the Cloud
The final stage of your journey is the consolidation of legacy identity systems, such as MFA, WAM and directory services. Legacy IAM can be rigid and expensive to maintain. Because changes aren't easily made and require proprietary knowledge for implementation, reliance on these systems slows the onboarding of new apps and can prevent cloud migration altogether.
You can free your enterprise from heavyweight systems and modernize IAM with Ping. Out-of-the-box migration tools and integrations to Oracle, Broadcom/CA Technologies, IBM and RSA streamline your transition to modern cloud identity. And planned periods of coexistence eliminate the need to rip and replace, allowing you to maintain both systems indefinitely or until you're safely able to complete migration.
Start Your Cloud Journey with Ping
For large global enterprises, cloud computing centered on a hybrid cloud strategy offers the greatest flexibility, the optimal balance of security and cost, and the agility needed to rapidly respond to changing priorities and support new initiatives. When you combine a hybrid cloud strategy with a modern IAM solution, you can:
Strengthen security

Increase employee and partner productivity

Deliver seamless customer experiences
To learn more about how Ping can support your cloud initiatives, check out upcoming events and resources at our Take Identity to the Cloud webpage.