International Women's Day is 111 years old this year. While this wonderful annual event has witnessed and inspired more than a century of progress towards gender parity, it's still just as relevant in 2022 as it was in 1911. We still live in a gender-unequal world, and IWD challenges us all to #BreakTheBias—to free ourselves from stereotyping and discrimination, and build a more diverse, equitable and inclusive society.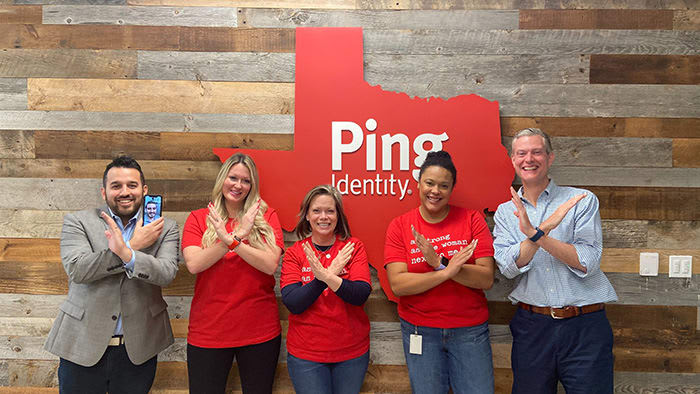 That's especially true in the workplace, where inequalities are still widely entrenched—and sadly, it's particularly true in the science and technology sector. A blog post by Stemazing founder Alexandra Knight on the IWD website cites the fact that only 24% of the UK's STEM workforce are women, and this falls to only 14% in engineering roles. That's why one of the six key missions of IWD 2022 is to forge women's equality in tech.
As a software engineering business, this mission is particularly close to our hearts here at Ping, and it's one of the reasons that IWD resonates so strongly with us. We're one of the few companies I know of that have made 8th March a company-wide holiday, so our entire team can spend the day reflecting on and celebrating women's accomplishments and participating in IWD events.
But of course, the real point of IWD isn't just the day itself—it's to strive for gender equality every day of the year. That's why in 2022, we've decided to weave gender diversity into the very fabric of our business—making it a priority to increase the intake of women in leadership roles at Ping.
That's big because it makes gender parity more than just a vague aspiration. It gives us a concrete, quantifiable metric that we will measure ourselves against. And it motivates every member of our organization to drive progress, because we all have a stake—everyone from our engineers, salespeople, and marketers up to our senior executives are highly encouraged to support more diverse leadership.
Our Ping4Good program, which we launched towards the end of last year, also has a number of initiatives planned for 2022 that will support women in tech and women in leadership. For example, we're launching a program to help catalyze girls in STEM careers, and we're also working with TCS to offer free technology enablement sessions to boost diversity in the cybersecurity and identity and access management space.
IWD 2022 prompts us to acknowledge both how far we've come and how far we still have to go on our journey to a truly equal, inclusive, and diverse society. That's why I'm asking my colleagues and our customers and partners throughout the technology sector to stand together and #BreakTheBias, not just on March 8th, but throughout 2022 and beyond. This time next year, we should be able to look back and be proud of what we've accomplished in making the tech sector—and society in general—a better, fairer, happier place for everyone to work.
Interested to learn more about what it's like to work at Ping? Visit our careers page.