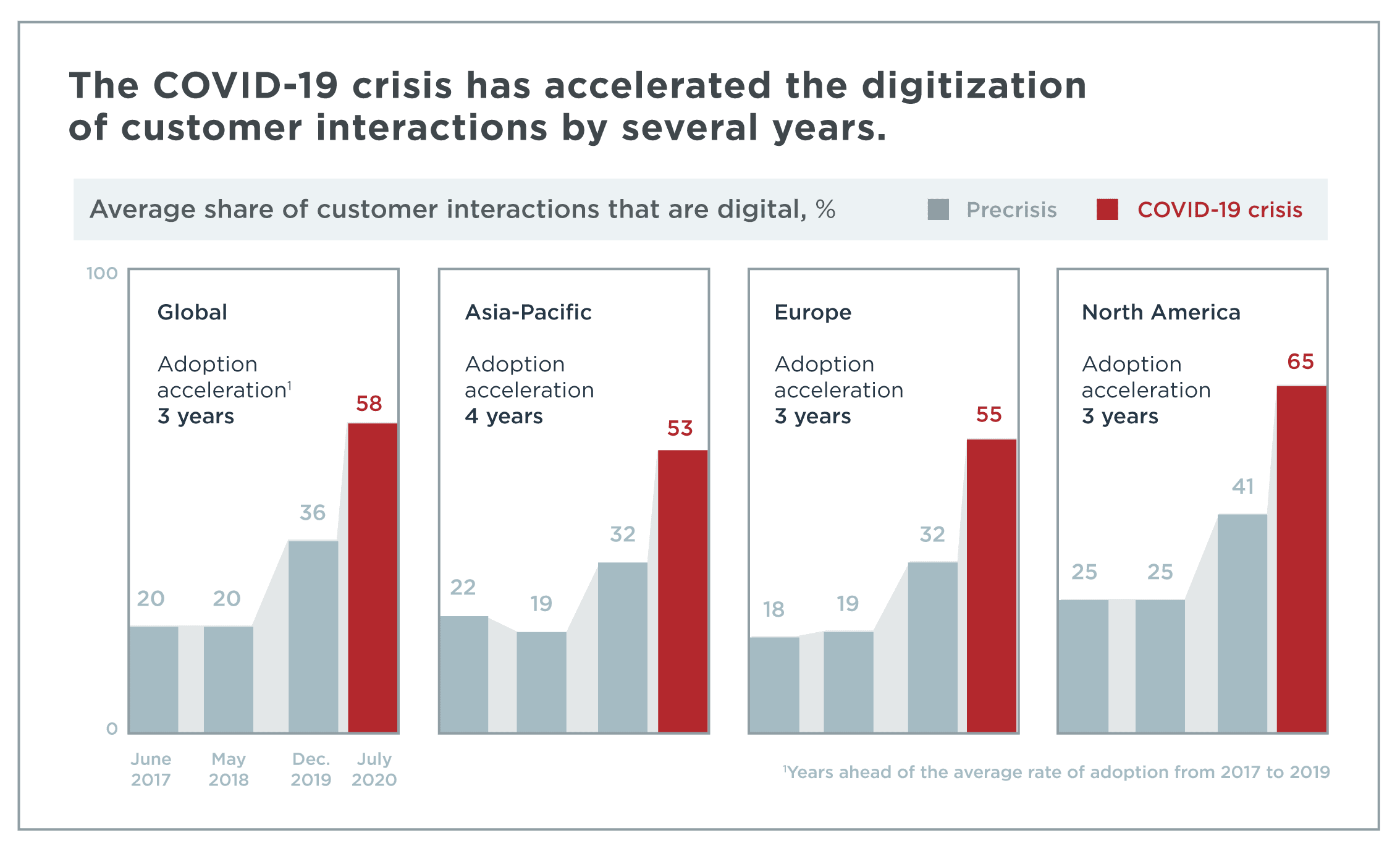 Source:
https://www.mckinsey.com/business-functions/strategy-and-corporate-finance/our-insights/how-covid-19-has-pushed-companies-over-the-technology-tipping-point-and-transformed-business-forever
Now, people don't want to go back to the life they had before digital, meaning that these behavior shifts are not temporary fads, but a permanent change in how consumers expect and want to engage with brands. So, how do companies keep up with the expectations that consumers associate with their favorite brands?

It all starts (and ends) with a streamlined digital experience that will create brand loyalty. To do this, brands are enhancing their existing experiences to remove unnecessary friction or release new experiences and products. From quick and easy logins, to transparency on how they're sharing user data, to allowing users to control their privacy settings, consumers are calling the shots.

Will you be able to balance experience, security and privacy to meet their demands and keep them loyal?