Ever wish it were as easy to procure an industry-leading, enterprise identity security solution as it is to order a new pair of running shoes or the latest release of your favorite artist on vinyl? Now it is.

Today Ping Identity announces the public availability of its market-leading, cloud-based Workforce Identity Solutions in AWS Marketplace. Amazon Web Services (AWS) customers can now purchase any of Ping's Intelligent Identity Platform solutions directly through their AWS account. This is Ping's second listing in AWS Marketplace and we're excited to expand the offerings we can make available for AWS customers via this important channel. For enterprise IT buyers, this is a game-changer. And it's a buying trend that is gaining momentum.
---

Check out Ping Identity
in AWS Marketplace now.
---
Cloud marketplaces are significantly changing the way B2B technology buying decisions are being made. According to Forrester's November 2019 e-business report, "B2B eCommerce will accelerate to account for nearly one-fifth of total B2B sales in the next five years." To address our customers' wants and needs for self-service buying and minimal procurement friction, Ping is excited to offer our cloud-ready identity solutions for both workforce and customer use cases (via private offer), which empower businesses to easily procure and deploy secure work from home and end-customer solutions, through AWS.
AWS Marketplace Overview & Benefits
AWS Marketplace is an online store with thousands of software listings from independent software vendors (ISV), including Ping Identity. The marketplace makes it easy for AWS customers to find, compare, buy and immediately deploy software and services that run on AWS.
Enterprise customers no longer need to search through countless vendors' websites and marketing materials to find the right solution that works seamlessly in their AWS environment. With AWS Marketplace, customers can easily discover solutions and purchase ISV SaaS offerings all in one place.
With options like 1-Click Deployment, you can quickly procure applications and add them directly to your AWS subscription, getting all of the services you need in a single, consolidated payment. You're able to simplify accounting and administration with fewer vendor invoices, while also taking advantage of AWS Marketplace's flexible consumption and payment terms across all of your SaaS solutions.
You also have the option of using AWS Marketplace seller private offers to negotiate custom prices, long-term contracts, payment schedules or end-user licensing agreement (EULA) terms. These purchases and payments are still managed directly through AWS.
---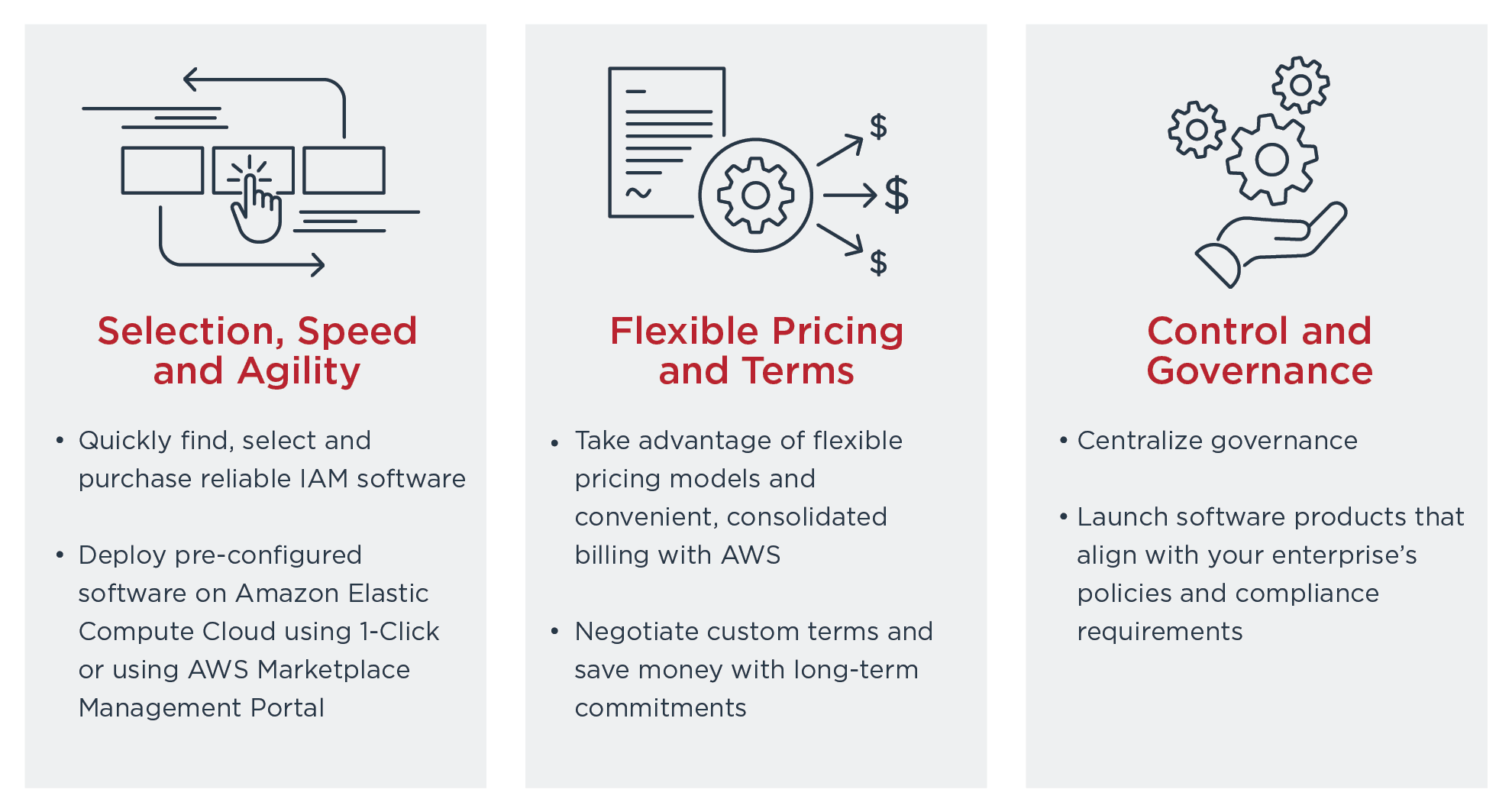 ---
Securing AWS Resources with Ping Identity & Ping's Global Partner Network
Ping Identity is an Advanced Technology Partner in the AWS Partner Network (APN) and also achieved AWS Security Competency status. Ping's identity security solutions complement existing AWS services to allow customers to provide a more secure and seamless experience for workforce and customer use cases alike across their cloud and on-premises environments.
"Large enterprises turn to Ping Identity to address their identity challenges so that they can be more productive, agile and secure as they migrate to the cloud," said Loren Russon, Ping's Vice President of Strategic Alliances and Product Management. "Our availability in AWS Marketplace is a natural progression for us to make it easier for our customers, including over 60% of the Fortune 100, to secure their cloud environments at scale and provide secure work-from-home and end-customer solutions."
Starting today, Ping's Global Partner Network can also resell Ping Identity via the AWS Consulting Partner Private Offers Program (CPPO), which allows AWS customers to procure Ping's solutions from a Consulting Partner who has knowledge of their business and receive the same fast and friction-free purchase experience they're accustomed to in AWS Marketplace.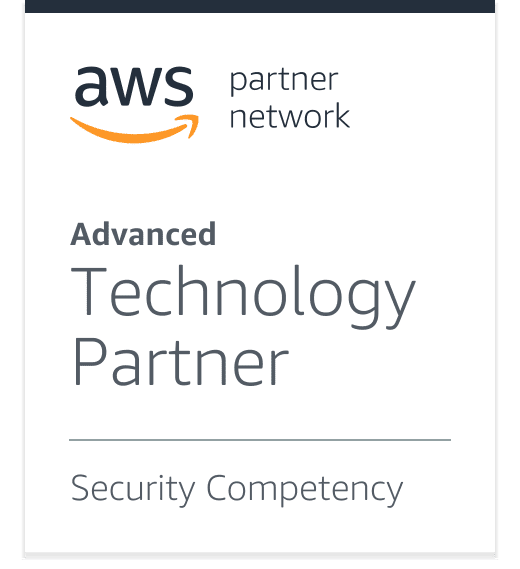 Get Started with Ping Identity
When you're tasked with managing workforce identities, protecting data security, and improving business agility, you can rely on Ping's enterprise identity and access management solutions.
---

---
Ping's out-of-the-box integrations with AWS enable you to:
Provision workforce users and groups to AWS
Easily extend SSO to AWS to reduce password sprawl
Intelligently secure your organization's APIs across private and public clouds, as well as on premises and across hybrid IT environments
To learn more about how you can strengthen security of your AWS resources with Ping Identity, come see us in AWS Marketplace.

---