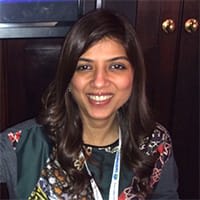 Divya Handa
Senior Director, Marketing
---
Christmas may traditionally be a time of peace on earth and goodwill to all, but it can also be a stressful period for your customers. Financial pressures mount up as many people stretch to buy gifts for their families that they can barely afford; in 2020, nearly two thirds of UK families spent more than their Christmas budget, pushing many households into debt.
To make matters worse, 2021 is expected to be one of the most difficult winters in living memory, as inflated energy costs, supply chain shortages and the economic disruption of the pandemic make it more difficult for people to pay their bills. Citizens Advice estimates that one in ten UK families are facing financial crisis, and one in five have already cut back on food and heating to save money.
For the millions of people who are already clinging to the edge of their financial comfort zone, e-commerce fraud could be the final straw. The Christmas shopping season presents rich opportunities for fraudsters to profit at your customers' expense, and the risk is growing. Last year, Action Fraud reported that levels of online shopping fraud during the Christmas period were 61% higher than the year before, and over the Black Friday weekend alone, losses amounted to £2.5 million at an average of almost £550 per victim.
The Responsibility of CMOs in Holiday Fraud Prevention
What's important for CMOs to realise is that fraud doesn't just hit the company's bottom-line and the customer's wallet; It also packs an emotional punch. If your online systems are infiltrated by fraudsters and your customers find themselves the victims of account takeovers and identity theft, they won't just blame the criminals–they'll blame you too.
This can cause serious—or even permanent—damage to your customer relationships. A Federal Trade Commission study of fraud's effect on customer loyalty in the banking sector concluded that "even when the bank is not directly responsible for a fraudulent transaction, users may hold the bank responsible and terminate their relationship."
So, how can you avoid a customer experience nightmare before Christmas? The crucial point is that when fraud is concerned, prevention is much better than cure.
Many anti-fraud systems focus on detecting anomalies in financial transactions, but by the time the payment is analysed, the money has already vanished. Moreover, as fraudsters become more sophisticated, the real damage may not come from direct theft, but from stealing the customer's identity and using it to perpetrate crimes elsewhere—which leaves no trace in your transactional records for fraud detection algorithms to find.
Instead, you need to focus on preventing fraudsters from gaining access to your customers' accounts in the first place, and that's a tricky problem. Customers are notoriously bad at picking, remembering and updating strong passwords. And, while multi-factor authentication is more secure, it's also much more cumbersome. You need to ensure that your customers are the only people who can access their accounts, without making it so difficult to log in that they give up and go to your competitors.
The Fraud Prevention Solution You Need
Fortunately, there's another option for fraud prevention. Advances in artificial intelligence and machine learning technologies mean that we can now gather clues about each customer's identity by tracking their behaviour and other attributes in real time during the login process. We can then adapt the authentication experience dynamically, depending on how confident we are that the login attempt is coming from a genuine customer.
For example, imagine a customer logs into your website from their computer. Over multiple logins, we can track the way they move their mouse, the pattern of keystrokes when they type, and the speed and order in which they fill in fields. All these tiny biometric measurements add up to a digital fingerprint that is very difficult for either humans or automated bots to fake. We can also augment this profile with data about the device and network they are using to log in, helping to detect the difference between a real customer and a fraudster using an emulated or cloned device or a masked IP address.
The result is that we can evaluate with a high degree of accuracy whether a login is genuine or fraudulent within milliseconds, which means we can block suspicious access attempts or prompt for additional verification before the user gets into your system. Meanwhile, trusted customers get a simpler, smoother login experience that gets them to the products or services they need faster and with fewer clicks.
---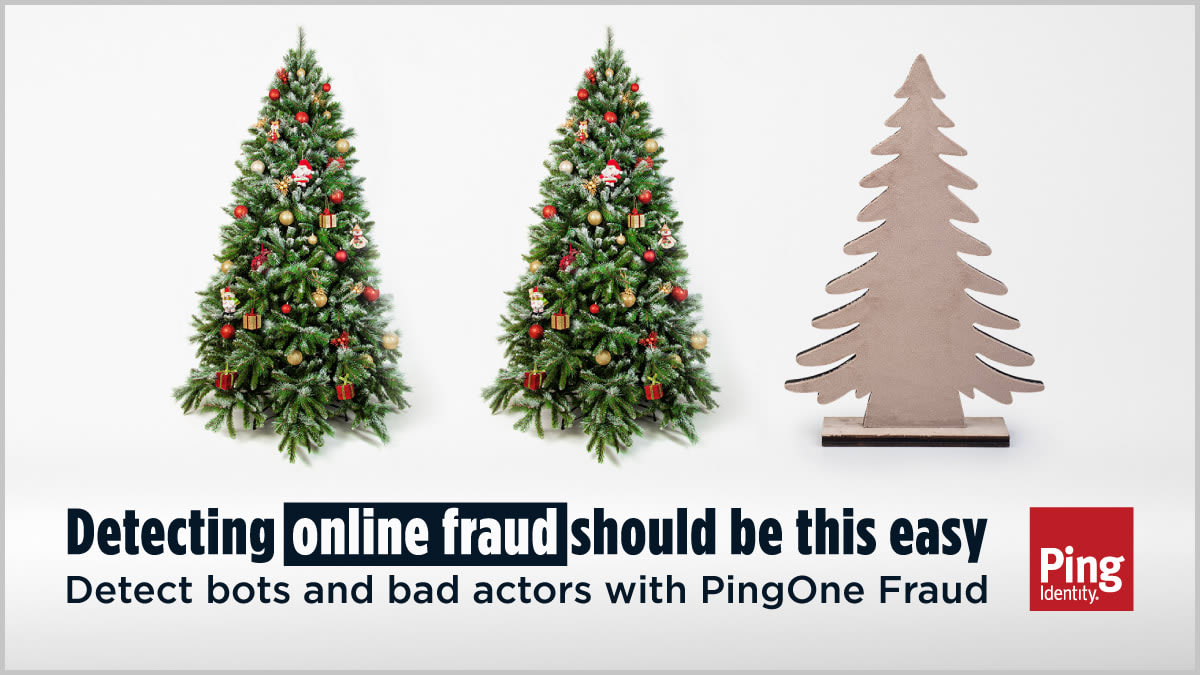 ---
A Fraud-Free Holiday Experience for Your Customers
You can provide a better customer experience on both sides of the equation. Customers will find your apps and websites easier to use, reducing abandoned shopping carts and frustrating interactions. At the same time, you'll dramatically reduce the risk of holiday fraud and identity theft, protecting your customers from criminals and preventing a Christmas crisis.
To learn more about how Ping Identity can help you stay ahead of the curve and keep your customers safe this Christmas, visit www.pingidentity.com/en/lp/preventing-online-fraud.html.