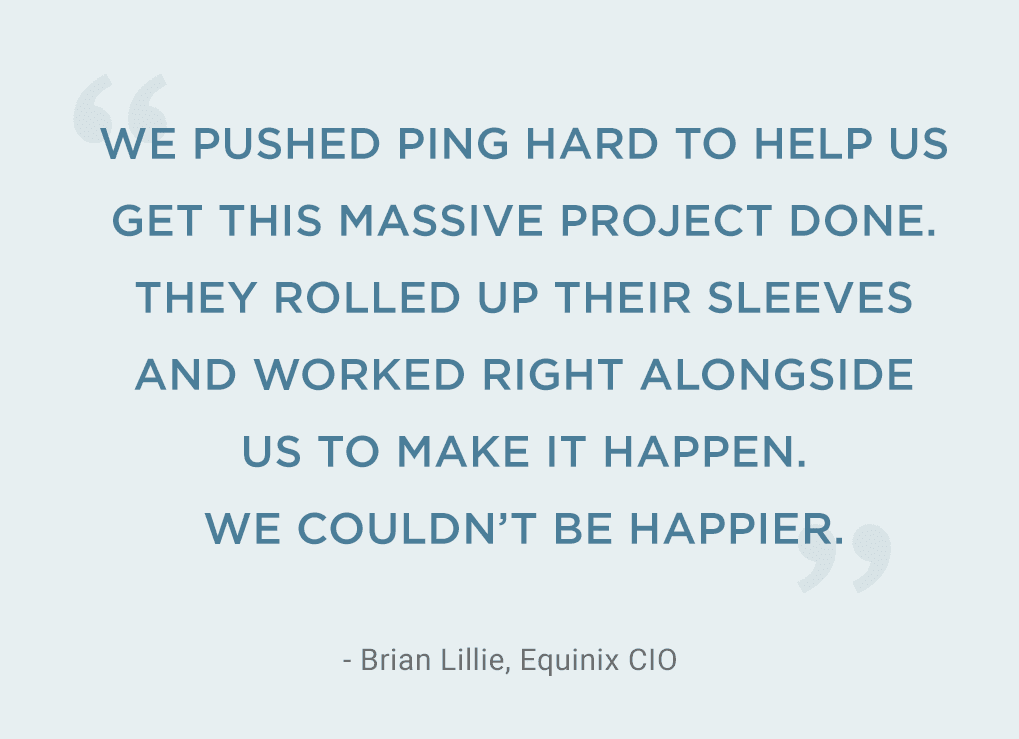 THE OBJECTIVE
Equinix, Inc. is the world's largest data center provider. The Redwood City, California company serves more than 4,000 organizations worldwide with global data centers, Internet business ecosystems, interconnection services, colocation and outsourced IT infrastructure solutions. Today, Equinix operates 105 data centers in 13 countries in the Americas, EMEA and Asia-Pacific.
Equinix was founded in 1998 and grew rapidly over the next dozen years. The company's IT department knew it needed to revamp access for its 2,500 employees. Equinix needed easy employee access to a diverse set of applications, better application visibility and mobile access to on-premises apps. Its objective was to provide a business computing environment that was like what its employees knew and used as consumers by deploying a secure single sign-on (SSO) solution for the organization.
THE CHALLENGE
Users were faced with many logins each day, having to remember several passwords and their experience varied by device. Business applications, both on-premises and cloud-based, had mushroomed, each requiring a unique username and password. Too many applications, passwords and processes were hampering employee productivity. Mobile access to on-premises applications was clunky at best, especially for tablet users. And, after Equinix acquired several other firms, finding and getting access to the right applications had become a major problem for employees; the IT department noticed an upsurge in support calls.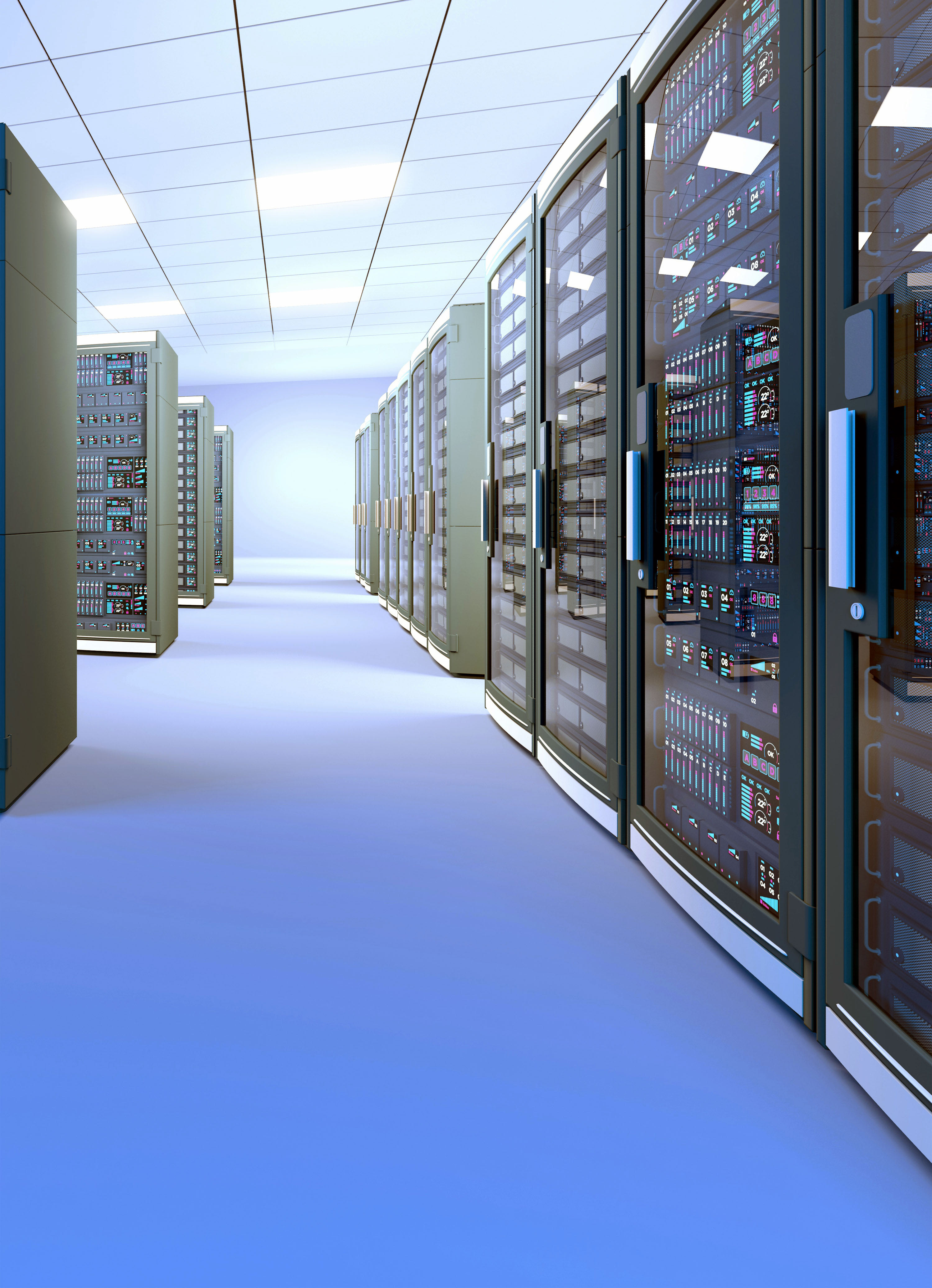 THE SOLUTION
Equinix chose the Ping Identity Platform to give employees seamless, secure, anytime-anywhere SSO access to on-premises and cloud applications.
Using trusted standard protocols (SAML and WS-Federation), PingFederate, Ping's federation server, lets Equinix employees reach a wide variety of resources through its CloudDesktop using only their corporate username and password. PingFederate's support for OAuth and multiple mobile browsers gives Equinix employees mobile access to cloud resources. Equinix has 16 business and SaaS apps including Oracle, BMC Remedy, Hyperion, Microsoft SharePoint, Salesforce, Box, Taleo, Workday, ADP, ServiceNow and Marketo.
"PingFederate's support for a wide variety of standards was vital to us," Equinix CIO Brian Lillie said. "One by one we SSO-enabled the apps we use and found that every one seemed to require something different. For example, we needed SAML 1.1 for Oracle apps and BI, SAML 2.0 for many other apps, and custom workarounds for legacy apps. Ping helped us integrate the huge variety of apps our company uses today, and they can support what we'll need in the future."
THE RESULTS
PingFederate helped Equinix meet all its goals. Employees access apps with just one sign-on, saving Equinix 500 employee hours over four months. On-premises and cloud app access is seamless through CloudDesktop, where 56 percent of the workforce accessed apps within two hours of launch. The site had more than 65,000 Oracle logins and 10,000 logins for other apps per month. Most importantly, visibility problems have been eliminated because employees go to a single location to find any application they need.