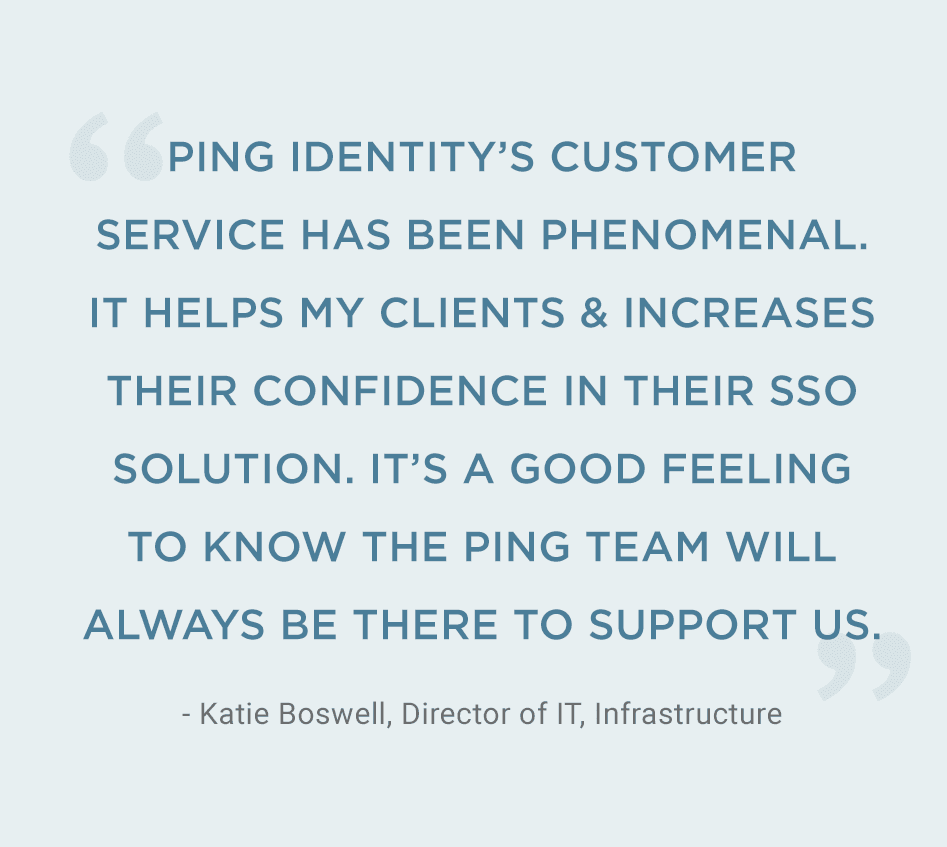 THE OBJECTIVE
Truist is a leading provider of philanthropic solutions that help Fortune 500 and many other corporations and nonprofit organizations manage giving and volunteer campaigns, track donations and volunteer hours, foster relationships with their giving community and ensure charitable contributions are processed and distributed to vetted charities. Truist provides services to more than 350 clients who run 1,700 or more campaigns each year. Single sign-on (SSO) usage averages 4,000 to 5,000 logins per day.
For many years, Truist provided secure SSO to its clients through an on-premises PingFederate solution. Truist originally became a Ping Identity SaaS partner when two of its largest client organizations asked for SAML 2.0-based SSO. Now, to gain operational benefits for its IT department and to improve redundancy, availability and security for clients, the company wanted to transition to a strictly cloud-based SSO solution.
THE CHALLENGE
Truist needed to ensure that it would sacrifice nothing in terms of security and capabilities when moving from on-premises to cloud-based SSO. The solution had to support multi-factor authentication, enable easy access to Truist applications and adhere to a strong set of security policies, all while eliminating the risks of storing passwords or managing duplicate accounts in the cloud. Also, the organization wanted to reduce the IT resources it had committed to an on-premises solution, while improving the service it provided to its clients.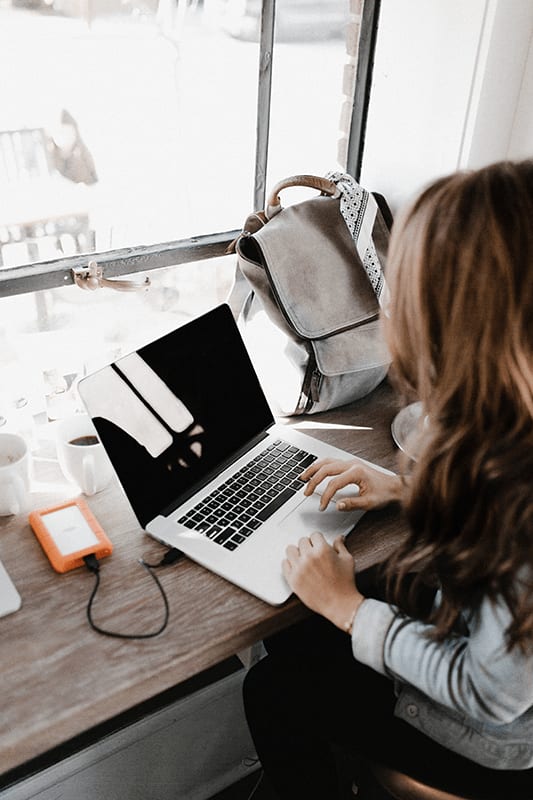 THE SOLUTION
Truist chose PingOne Application Provider Services to provide client organizations with seamless Tier 1 SSO. The cloud-based solution enables Frontstream to set up access to its application suite for multiple clients in minutes, leveraging just one configured connection. PingOne lets Truist concentrate on delivering superior customer service to clients, controlling service delivery costs and addressing clients' ease-of-use, scalability, security and compliance requirements.
PingOne APS provides a robust, standards-based solution for cloud-based SSO. Support for OAuth, SAML 2.0, OpenID and SCIM eliminates the risks of storing passwords or managing duplicate accounts in the cloud. Additionally, the solution supports multi-factor authentication, enables easy access to Frontstream's applications through its CloudDesktop portal, and adheres to a strong set of security policies and a 99.9% availability service level agreement.
"Initially, offering a SAML 2.0 SSO solution helped us win business," said Larry Sullivan, Executive Vice President of Business Development. "Now, our cloud-based solution is a value-add; our already happy customers are even happier."
THE RESULTS
Although Truist was extremely pleased with its PingFederate solution, it made more sense to move completely to the cloud in order to improve the level of service it could offer clients in terms of redundancy, availability and security. As a result, all of Truist's SSO clients were migrated to the cloud solution within months, the number of clients using Ping Identity doubled after implementation, and the cloud-based solution supports more than 4,000 logins each day. In addition, the 99.9% availability service level agreement ensures users have access whenever they need it.