Modern access management is built to support the security and productivity needs of today's enterprises. With a blend of traditional access management and identity federation, you can secure your web applications and APIs on-premises and in the cloud. This allows the right people to access diverse resources, regardless of where the person or the resource is located.
Modern access security solutions offer centralized administration of contextual policies for web applications and APIs. These solutions support a flexible deployment model that provides a proxy, as well as web server agents. You're able to mix and match to meet technical and business requirements, as well as enjoy flexibility when migrating applications.

Many enterprises that are still using common outdated legacy WAM systems, like CA Layer7® SiteMinder (formerly CA Single Sign-On) or Oracle Access Manager, are looking for a smooth migration path. Modern access security solutions include token translators and policy migration tools to enable coexistence and avoid downtime disruption as you modernize your infrastructure.
This is what modern access security looks like in action: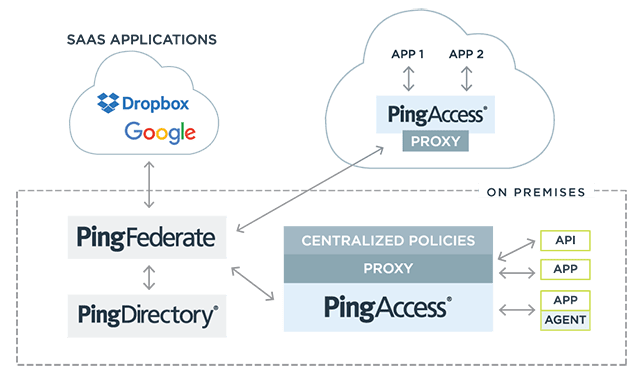 Click here to view a larger version