Trends are breaking traditional security
Not long ago, people only used corporate desktop computers in the office to access applications that were running in your server room down the hall. They were considered safe because physical walls and a firewall separated them from external threats.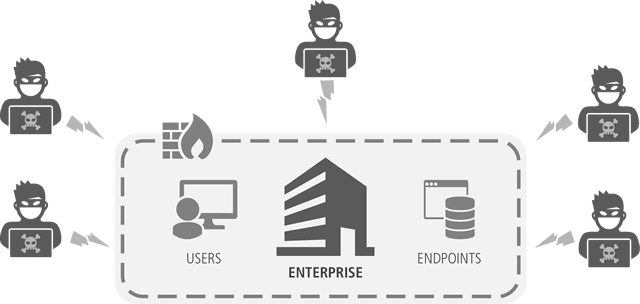 However, this past decade has been a wild ride for technology. Trends in cloud and mobile technologies and the Internet of things (IoT) have radically changed how enterprises do business. Today, your users are everywhere, using more than one device (even personal smartphones), to interact with applications that have moved to the cloud.

These trends are benefiting businesses with more agility, efficiency and scalablity. But on the other hand, they all buck the system when it comes to security. The firewall of the past may not be going anywhere anytime soon, but it's just not keeping your users, your apps or your data safe anymore.
Global leaders like Google and Coke are making a shift
Recently, both Coca Cola and Google have been featured in Wall Street Journal articles that chronicle their realization that there is no such thing as a safe or trusted network. Both companies agree that corporations need to rapidly shift their focus from network-based security to application and identity-based security.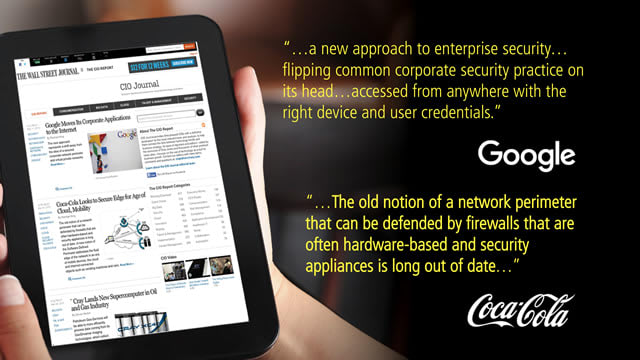 Move identity to the center of your security architecture
In traditional security schemes, identity typically sits on the perimeter. But moving identity to the center of your security architecture has proven to solve complex enterprise security challenges while embracing cloud, mobile, and IoT trends. Companies like Cisco, GE, TIAA-CREF and eBay are leading the way with innovative approaches to identity and access security.