It's that time of year, and I have the pleasure of announcing that submissions for the 2021 Identity Excellence Awards are now officially open.

This year marks the five-year anniversary of Ping's annual Identity Excellence Awards. Since 2016, Ping has recognized standout identity security leaders who are advancing the industry. As we prepare to celebrate our customers who remained adaptable and innovative during a year like 2020, we're particularly excited to welcome your nominations and champion your identity security achievements.
---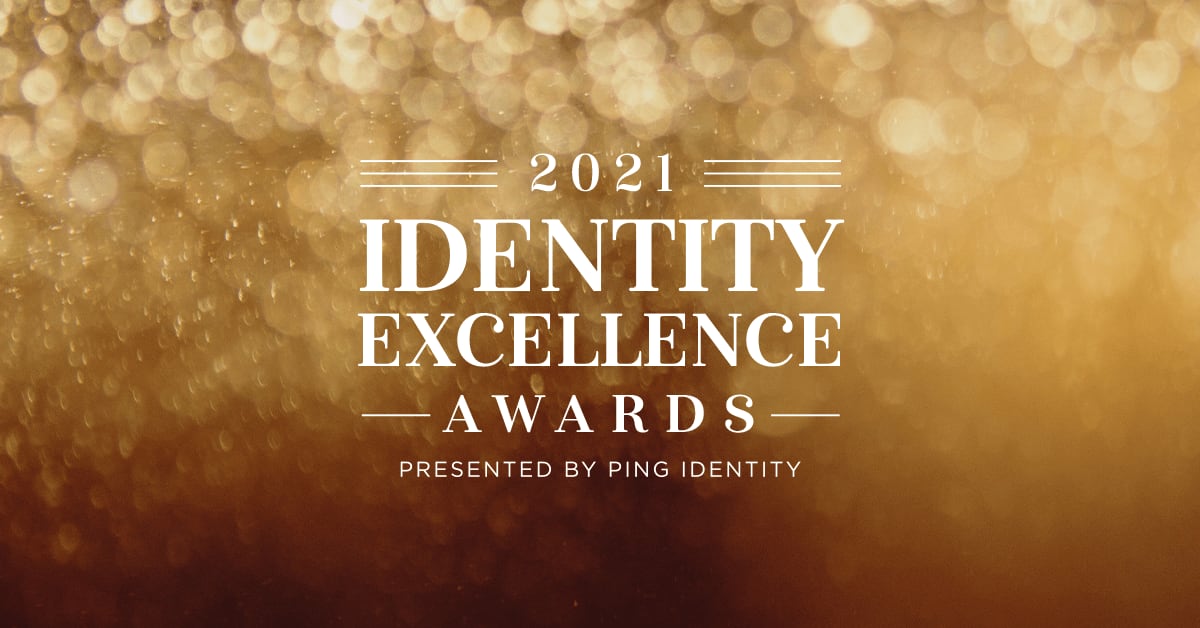 ---
2021 Identity Excellence Awards Categories
Submissions are being accepted in the following categories:
Identity Innovation Champion
This award category recognizes the trailblazers who are pushing the limits of identity and embracing the digital future. They adopt new technologies and pave the path for a future built on identity.
Identity Security Champion
These are the ones securing their enterprises in industry-shaping ways. Winners in this award category are advancing the use cases and applications of enterprise security.
Customer Experience Champion
Who's winning customers over with secure, engaging experiences? This award category highlights the customer-first leaders who go above and beyond to earn customer trust and loyalty.
Cloud Identity Champion
Winners in this award category embrace the potential of the cloud, combining enterprise security with highly accessible services in an agile environment.
Modern Identity Champion
Are you leading the charge toward modernizing legacy IAM systems? This award category celebrates the innovators connecting powerful new IAM capabilities to existing investments.
Better Identity Together
This award category recognizes customer/partner teams who are embracing identity security in unique and meaningful ways.
Champion of Change
2020 accelerated change like no other year. This category recognizes those identity champions who keep people safe and keep business going through even the most significant and challenging shifts.
CEO's Choice Award
Hand-picked by our executive team, the winners in this category are amazing business partners who are firing on all cylinders, advancing the identity industry and pushing our products to new levels.

Winners to be Announced at Ping YOUniverse
This year's Identity Excellence Awards winners will be announced during Ping YOUniverse Americas in early October 2021. Formerly known as IDENTIFY, Ping YOUniverse is Ping's new and improved user conference. This year's event will be held live and in-person and promises to be a truly one-of-a-kind experience. Learn more and register for Ping YOUniverse Americas.

Submit Your Entries for the 2021 Identity Excellence Awards
The Identity Excellence Awards recognize best-in-class identity achievements. The awards are open to all individuals and organizations who are current Ping customers. To understand what sets winners apart, read about the 2020 Identity Excellence Award winners.
There is no fee to submit an entry, and there is no limit to the number of entries you may submit. You can enter any number of categories, as well as submit the same project for multiple categories if applicable. Deadline for Entries: July 30, 2021.