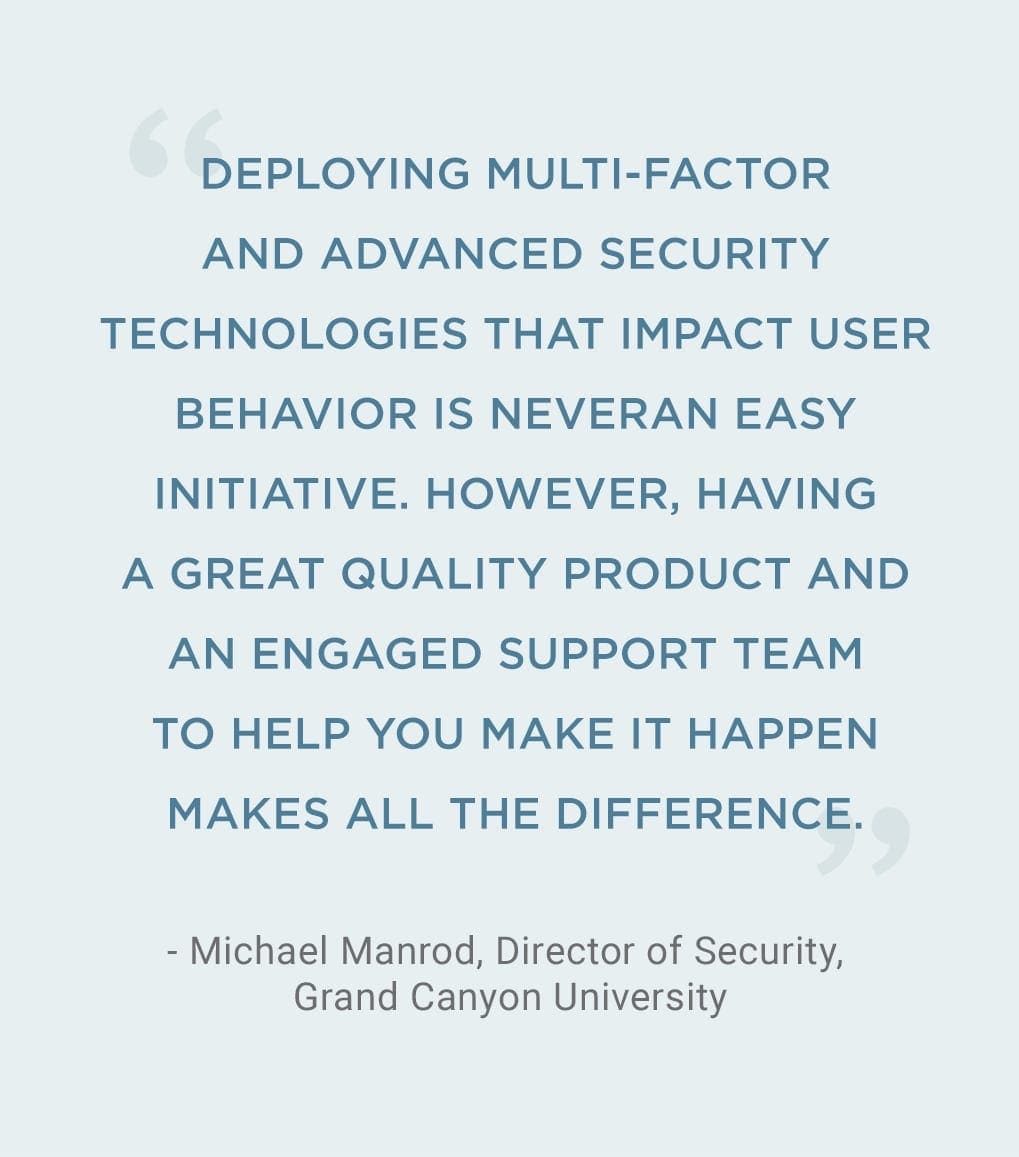 THE OBJECTIVE
Grand Canyon University (GCU) is a premier private university based in Phoenix, Arizona, that educates more than 19,000 on-site and 72,000 online students. The school seeks to make quality education affordable and accessible while contributing to the future.
As Director of Security for GCU, Mike Manrod leads a team to ensure the security of the organization's corporate systems, infrastructure, applications and services. When he started in the role, it quickly became clear that the higher education institution needed to strengthen their security posture in order to ultimately enable the success of their students.
THE CHALLENGE
Previously, GCU was on the receiving end of a large quantity of attack activity, including lots of phishing and network intrusion attempts. "While our controls were standing up reasonably well, the question that haunted me was: What protection do we have if someone succeeds in obtaining user credentials from an employee?" said Manrod.
Regardless of their efforts to secure incoming email and communication, there was always a lingering concern that an attacker may obtain user credentials, potentially compromising key systems. Clearly a robust and effective identity system, including multi-factor authentication (MFA), became a top priority.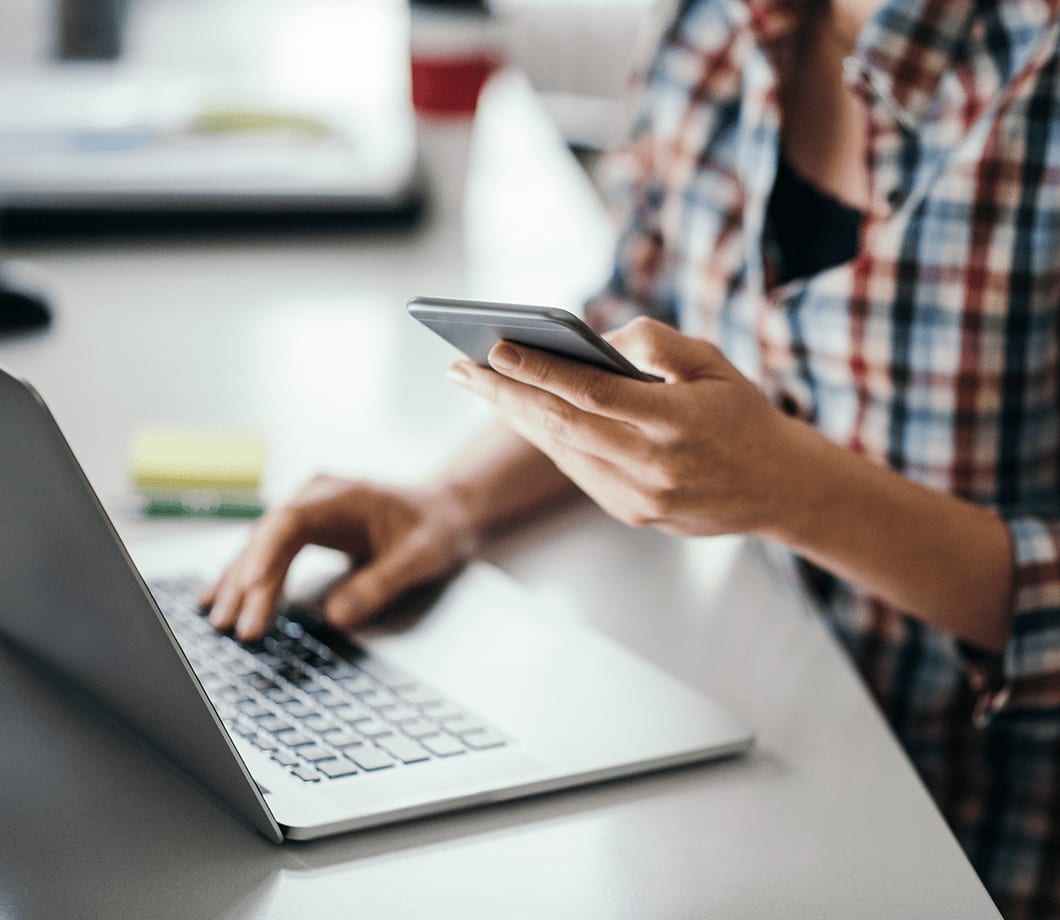 THE SOLUTION
After evaluating seven different solutions, "Ping was by far and away the clear leader for our needs," said Manrod. GCU replaced ADFS, their legacy federation solution, with PingFederate, a highly flexible, standards-based platform, and implemented PingID to provide their employees with a seamless, secure user experience.
PingFederate provided the robust set of configuration options that they needed, including the ability to look up identities across multiple active directory forests. Manrod said, "Ping has been very easy to configure, deploy and support."
With PingID, GCU employees can add and select from multiple authentication methods and devices on the fly. They've loved the flexibility of mobile push authentication methods such as swipe, tap, fingerprint and facial recognition, along with SMS one-time passcodes (OTP). Native Kerberos integration allowed them to provide a seamless single sign-on experience while on the network, while requiring MFA when employees are offsite.
THE RESULTS
The IT security team rolled out Ping Identity to thousands of employees in less than 30 days from the date of purchase, which Manrod credits in large part to the quick work of the Ping engineering and professional services. In addition, the team's robust communication and roll-out plan resulted in a smooth and enthusiastic reception from end users.
Today, PingFederate and PingID together enable the university to provide their employees with a secure, seamless sign-on experience. "I sleep better at night now that we have Ping deployed. Despite the layers of security in place, it is always possible for attacks to move beyond the outer defensive parameter—so having Ping in place has significantly strengthened our security posture," said Manrod.