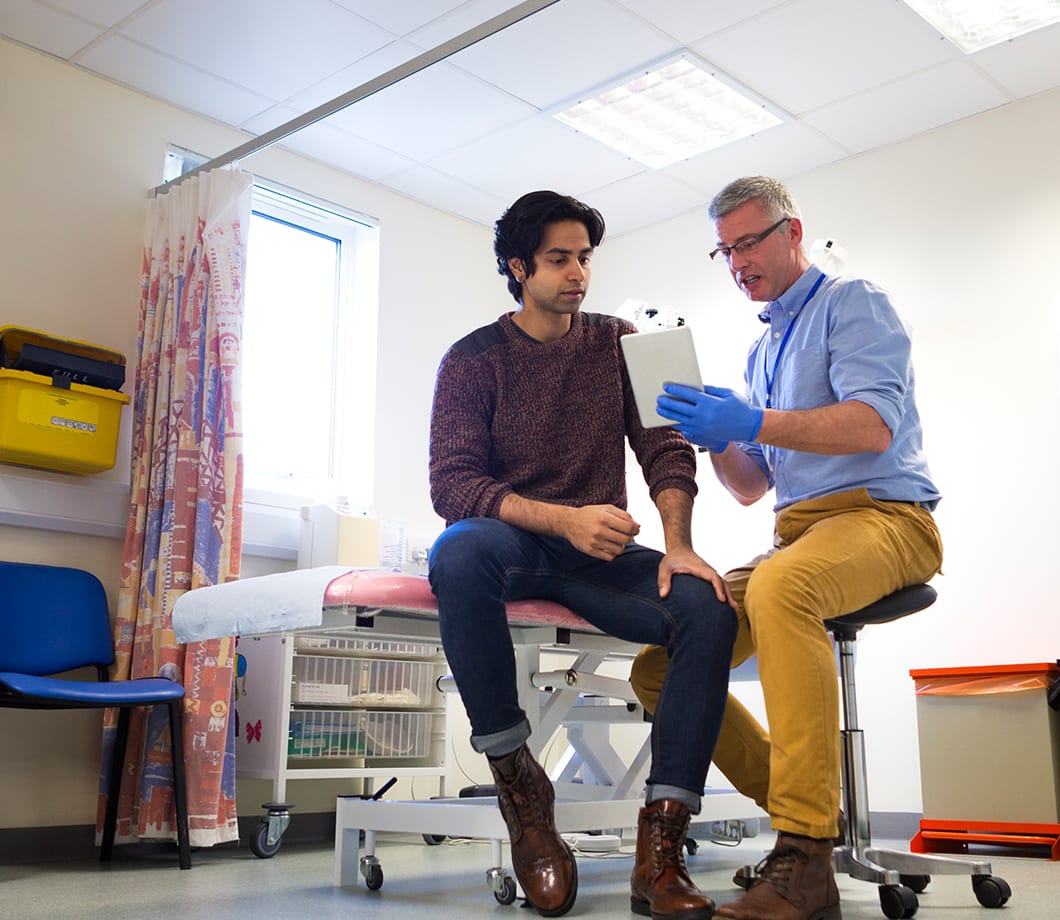 THE OBJECTIVE
BlueCross BlueShield of Tennessee (BCBST) is the state's largest health benefits plan and has been serving the Volunteer State for over 70 years. Part of their commitment to serving the community is to offer innovative online tools for their members to get the most from their plans. This means member experience is paramount to being the best healthcare provider they can be.
THE CHALLENGE
BCBST was using multiple vendors, including Active Directory (AD), Symphony (BMC) and a homegrown solution to manage their employee and member identities. AD became outdated and didn't offer the flexibility or features the organization needed to accomodate unique member attributes. BCBST also employed another technology to prolong the usefulness of AD by providing a virtualized directory of member data. This solution ultimately fell short, with no ability to synchronize data among systems or govern access to data at a fine-grained level.
Tim Skinner, Manager of Cyber Security at BCBST, was given a specific set of business goals that included new member portals, new lines of business and a mandate to improve member experiences. His team faced additional security requirements such as enhanced identity lifecycle management, maintaining separation between different types of users and data and centralizing member data—and it was clear that the current technologies weren't sufficient.
THE SOLUTION
First, BCBST deployed Ping's single sign-on (SSO), access management and multi-factor authentication (MFA) solutions, which deliver convenient, secure authentication to their members. In doing so, they consolidated all of their federated SSO using industry standards, centralized session management for web applications, and allowed for user password management and user self service.
Next, they turned to Ping to help solve a new set of IAM challenges. PingDirectory provides BCBST with added flexibility, simplified administration, enhanced security and improved data integrity and accuracy. It also gives the organization a unified source of member data for improved experience, security and governance.
Today, BCBST leverages the full suite of products within Ping Identity's unified, standards-based platform to support their enterprise needs.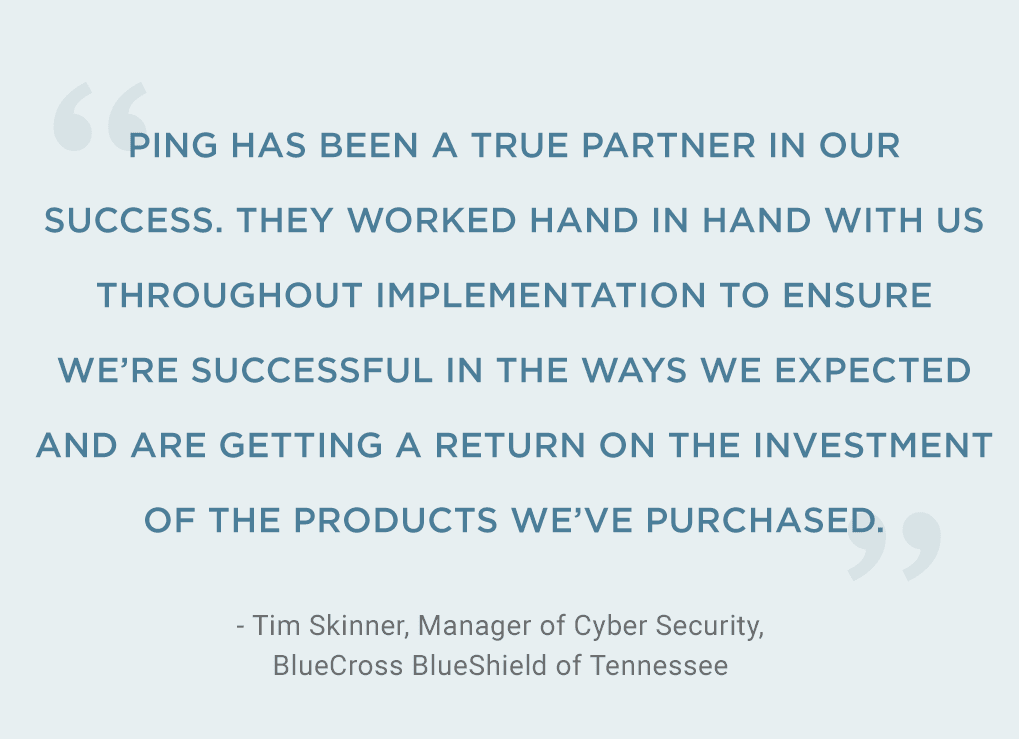 THE RESULTS
BCBST was able to deploy Ping's products incrementally to address their most critical IAM needs by priority. Skinner said, "The deployment was the best of any system deployment I've been involved with. The installation procedures were very basic and quick. We had fully functional PingFederate, PingAccess up and running in a matter of hours."
He added, "Ping technology enables us to react to business needs and requirements fast." As a result, Skinner's team has eliminated the need for a lot of custom coding and reduced the amount of time it takes to deploy single sign-on configurations with partner organizations by nearly 60%.
Ping's integrated solution fulfills the executive mandate to improve the member experience while adhering to security requirements. "We've gotten very good feedback on our user experience upgrades, like the new registration pages for subsidiary organizations," he said. BCBST now has the ability to store more than just identity data in the directory, so they can serve a customized experience to their members quickly and securely.
Lastly, BCBST has cut the complexity and cost of multi-vendor management. "The thing that we look for most in a vendor is their willingness to partner with us. Ping has always been willing to jump in and help—they consistently take on our problems as their own."