"Welcome to Ping. Let's build an awesome company together."

That warm email message from our CEO, Andre Durand, greeted me on my first day as a Ping employee eight years ago. I believed it would foretell an exceptional experience that comes with being part of a truly inclusive, innovative company, but up until that point I had limited experience with the people and products of Ping. Since then, I've seen firsthand what goes into creating a remarkable company with a foundation of success aligned around a great solution—and why Ping is one of the top workplaces not only in Denver but in the U.S. and beyond.

The Culture
Nothing is more innovative and personal than identity—it's the only thing you truly own—so working for a company in the business of protecting your identity means working for a company trying to improve the world and make it a place that's more secure, connected and trustworthy. "Identity and access management" may sound a bit dry and technical, but Ping understands that helping people be safe and giving them experiences that are as frictionless and productive as possible is an honorable, purposeful mission.

Achieving these goals starts with company culture. "Culture" sometimes gets a bad rap when you're talking about tech industries, where perks like ping pong tables and bean bags can be seen as substitutes for worthwhile relationships. But true culture is deep and meaningful. Ping has made a conscious decision that we're all growing in the same direction, and leadership strives to make sure all employees feel valued. That attitude permeates everything we do here, as evidenced by Ping being a six-time recipient of The Denver Post's Top Workplaces list recognizing employee satisfaction and engagement. It isn't just our Denver headquarters that meets these goals; our offices elsewhere also get top marks for fostering opportunities for employees to grow.

That commitment to a supportive workplace means providing not only a safe environment at work but also offering the means to balance work responsibilities with life commitments. Flexible schedules, ample holidays, open PTO, education and fitness reimbursements, generous parental leave, 401K matches and financial benefits that make life easier outside of work, such as commuter offset and a bonus plan, are some of the ways in which Ping helps employees maintain that crucial work/life balance. On a personal note, being here has helped me be a better parent. I appreciate it that I've never missed a track meet, a teacher conference or a sick day with my children, and that affords me the ability to both work at an incredible organization and be the mom I want to be.

The nourishing culture extends beyond our company borders, as well. Giving back to the community is in our DNA. You'll see it in Ping's charitable giving match program, and people of Ping have assembled bikes for the holidays, volunteered for school ground cleanups and built fences at an animal rescue ranch.

---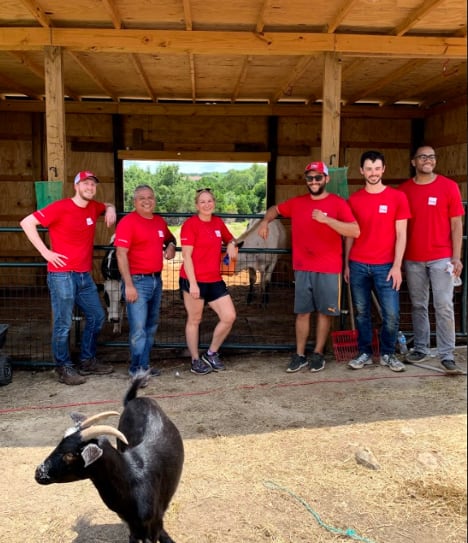 ---
The Leadership
As in most organizations, the answer to "who we want to be" comes from the top. We're fortunate to be led by a CEO who is well-known throughout the community and industry as an innovative, extraordinary leader. Andre believes employees are at the core of every business, and when they feel supported, they are able to do their best work and in turn provide superior service to customers. (At risk of making him uncomfortable, it's commonly said around our water cooler that Andre is a good CEO but a great man.)

The Denver Business Journal recently named Andre as a role model because of his contributions to company success, civic engagement and career achievement, and recognized him for his commitment to workplace wellness and philanthropy during a virtual ceremony. They acknowledged our "Most Admired CEO" for cultivating an employee-first culture since Ping Identity's inception. In addition to leading our company, Andre is engaged with Denver's Court Appointed Special Advocates (CASA) program, which advocates for the best interests of abused and neglected children in Denver Juvenile Court.

Alongside Andre are the other members of Ping's C-suite team, who are recognized globally as identity leaders. The company's commitment to diversity is reflected in the nearly 30% of C-level members who are women, mentoring programs for female employees, and recruiting events that encourage applicants from underrepresented backgrounds to apply.

Leadership is more than just the names on the masthead, however. Ping has a demonstrated history of recognizing leaders throughout the company, increasing internal promotions and mobility year over year. At the same time, we continue to hire impressive recruits and this year we will add 200+ new Identians to the team.
---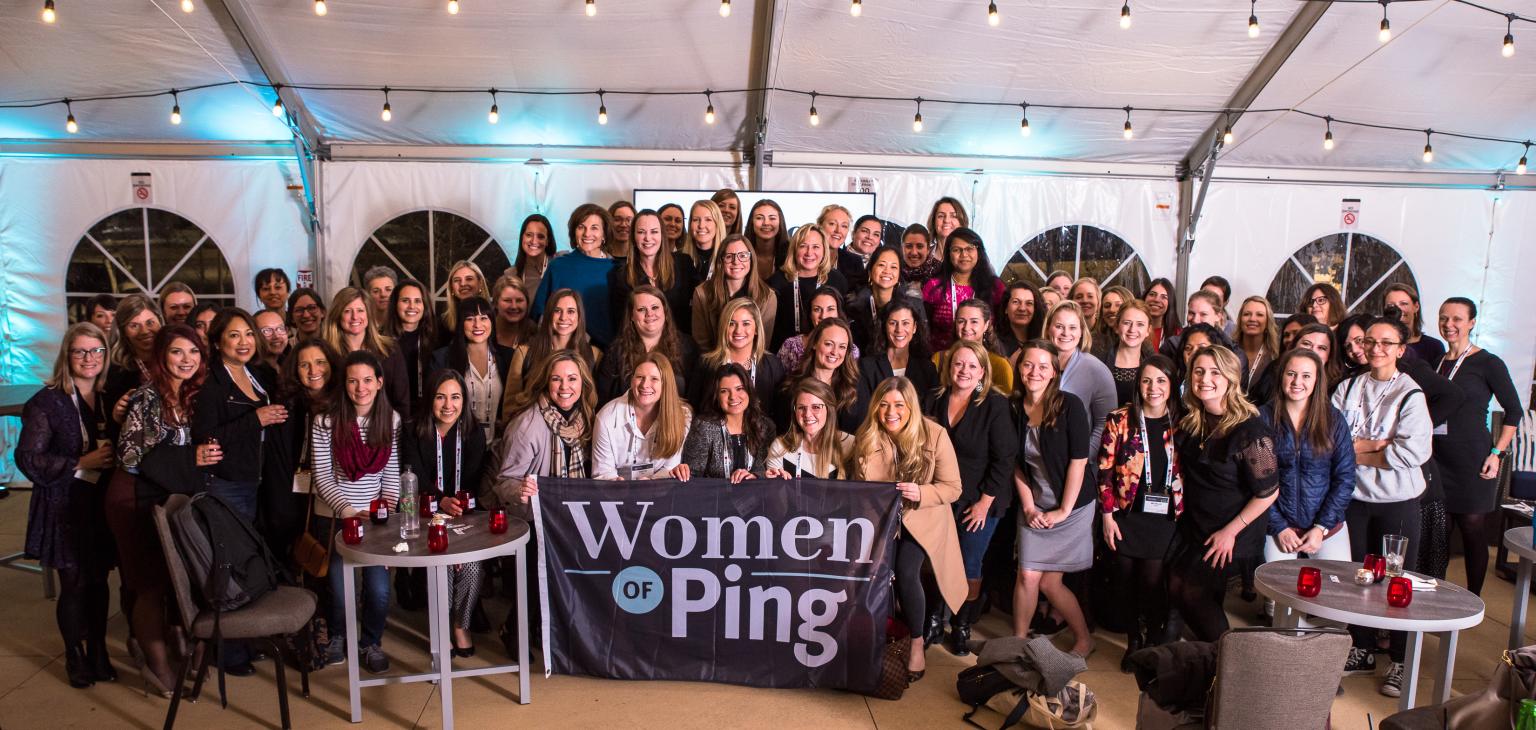 ---
The Ping Identity Family
If this all sounds too good to be true, don't just take it from me. I invite you to check out our reviews on Glassdoor or our profile on LinkedIn to see what past and present employees enjoy most about working here.

In my time here at Ping, I've seen our company evolve and flourish, and no matter the difficulties, we've always come out on the other side better than ever. I can sincerely say this has been the greatest job in my life. When you work with super smart people, doing super smart things, you walk away feeling like you've made an impact. To learn more about the Ping family, see our careers page.
---