There's something exciting about starting a new year. It presents a perfect opportunity to examine what you can do better and devise fresh approaches to deepening your most important business relationships.

Here at Ping, we started preparing for 2019 several months back. As we identified our top initiatives for the year ahead, we agreed that it was time to reimagine our identity security industry partnerships and place even more emphasis on developing win-win relationships with our Technology Alliance Program (TAP) and Channel partners.

Our TAP and Channel partnerships are a core component of our business and integral to our ability to meet our customers' identity and access management (IAM) needs. To underscore the significance of our partner network to our continued success, we're pleased to announce that we've made significant investments in our partner programming for 2019. These investments include:
Developing a new, tiered program for our TAP and channel partners to support and reward your success.
Launching a new partner portal to make working with us easier.
Building a new partner directory and app integrations catalog to clarify our relationships and offerings.
Read on to learn more about the improvements you'll experience as a valued Ping partner in the months and year ahead.

1 - One Network, Two Programs, Tons of Benefits
The Ping Global Partner Network is our new and combined program encompassing our alliances with all partners. Within this network, we've structured individualized and tiered programs for both our TAP partners and our Channel partners.

Our TAP program is designed for complementary, adjacent security software and solutions providers. Working together with these influential innovators, we have a clear and singular goal: to make it possible for any enterprise to federate identity and access by delivering comprehensive and seamlessly integrated solutions.

Facilitating collaboration and co-delivery of customer solutions between Ping and top-tier technology companies, the TAP program is intended to:
Support development of integrated solutions to address unmet customer IAM challenges
Encourage ways to increase the effectiveness of current IAM technologies
Leverage and advance emerging technologies
Our TAP program provides three levels of engagement. Starting with our Emerging partners, each subsequent level offers increasing technical, business and marketing benefits to provide our TAP partners with all of the tools and support they need to deliver smart, integrated solutions on the Ping Intelligent Identity Platform.
2 - Everything You Need to Succeed
The new and improved Ping partner portal gives TAP partners quick and easy access to more resources than ever. Built on Salesforce's acclaimed technology platform, the Ping partner portal provides TAP partners with bi-directional communication with the Ping team, as well as visibility into their partnership activities and status level.

As a Ping TAP partner, you can use the partner portal to:
Register deals
Receive on-demand or instructor-led training
Track your program progress
Collaborate with the Ping team
Access support and enablement resources
TAP partners will find everything they need to be successful, from courses and certifications to resource library access and membership in our active user community. The partner portal also provides TAP members with exclusive access to members-only resources, like not-for-resale (NFR) product licenses to support development, testing and demonstration of joint solutions.
3 - More Recognition & Rewards
Our new partner directory and integrations catalog make it clearer than ever that you're a valued Ping partner. With improved search capabilities positioned front and center, the new Ping application integrations catalog makes it easy for prospects and customers to search and find all of our integrations. Updates to our new partner directory include new categories, expanded descriptions and support for downloadable documentation and assets. These improved resources give our customers the ability to quickly find the integrated solution, documentation and/or services they need to solve the most complex identity challenges.

And to shine an even bigger spotlight on our partners, we're pleased to announce our first annual TAP award winners. Each year, we'll be recognizing TAP partners who exemplify our TAP values of innovation and collaboration. At the Ping Identity annual sales conference the first week of February, we presented Microsoft with the 2018 Technology Alliance Partner of the Year Award for their continued commitment to expanding integrations between our platforms, making Ping Identity the best way to connect Azure AD to customers' hybrid IT environments.

---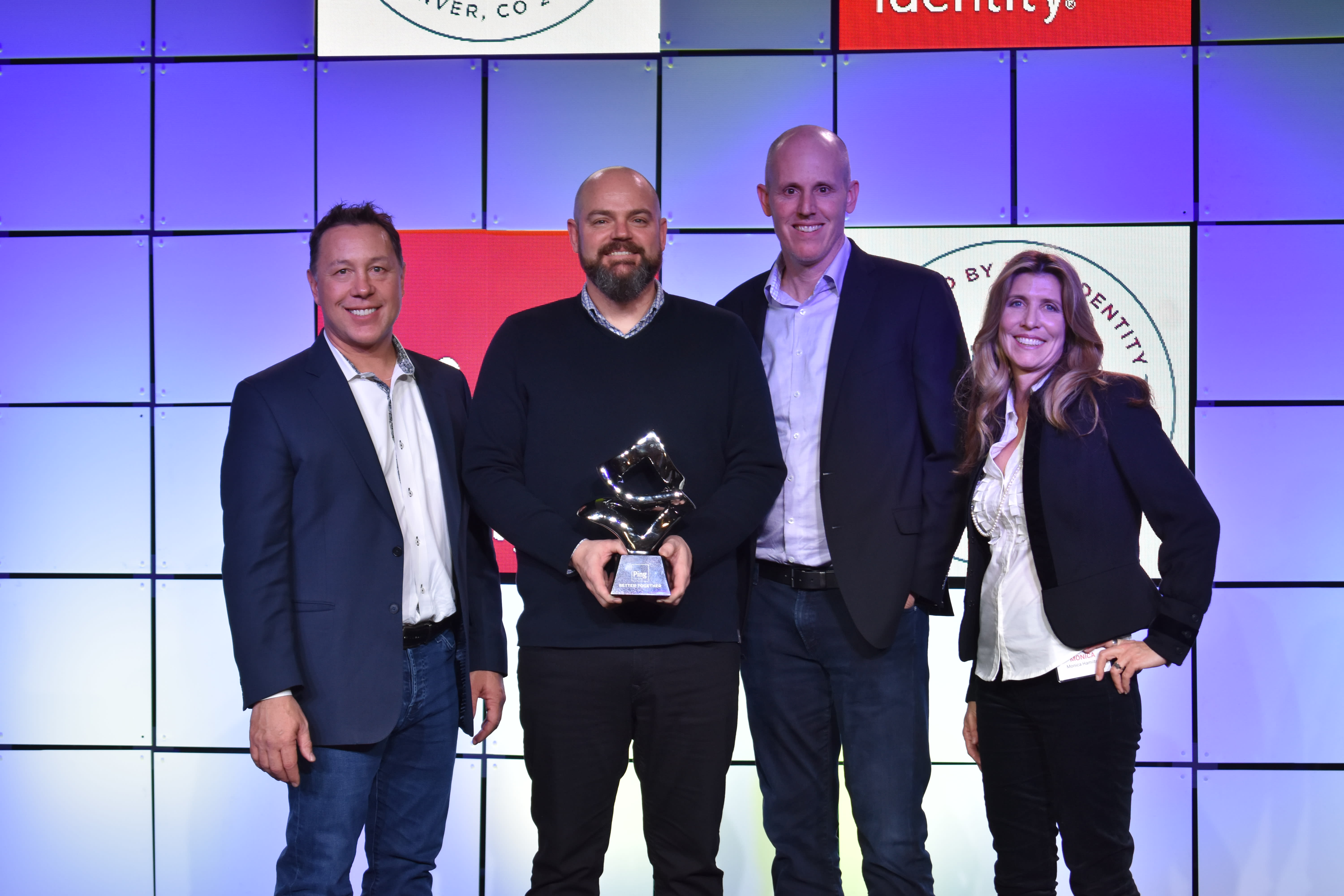 Morgan Webb, Senior Program Manager accepts the 2018 TAP Partner of the Year award on behalf of Microsoft. Left to Right: Andre Durand, CEO at Ping Identity, Morgan Webb, Senior Program Manager at Microsoft, Matt Martin, Technology Alliance Director at Ping Identity, and Monica Hamilton, Head of Technology Alliances and Business Development at Ping Identity.
---
We're honored to call many industry leaders our partners. And we're thrilled to deepen these relationships by recognizing those who've helped us become an industry leader in identity security.

To see for yourself all of the benefits of joining the Ping Global Partner Network, visit our Ping Partner page.


---