Like any major event in the identity space, the opening keynote tends to set the stage not only for the event itself, but for the industry in the coming months. At this year's Gartner IAM UK Summit, Gartner's own Mary Ruddy took it a step further with a keynote that looked well beyond 2019. In a phrase, you could almost say that her focus wasn't on what's happening now, but rather, what's next.
How appropriate. At Ping, looking deeper into the future seems to be the core of our DNA. And some of the highlights of her keynote ring true to efforts being made and trends being set that will definitely surpass a year's worth of time. For example, privacy has become a customer experience and compliance issue, so we can all expect a continuous reinvention of consent management. Or how automation and robotics are now firmly planted in the minds of, well, most everyone—she did say that "robotics" is the fourth highest searched term on the Gartner website. Mary also talked about how SaaS-delivered capabilities and machine learning will allow you to do more with less.
The entire event was very future-forward. But to approach the future with confidence, we can't abandon the present. So what about protecting all of our APIs right now? What about getting devops and IAM people working together in more meaningful ways? What about addressing the fact that multi-factor authentication (MFA) can no longer be a "maybe" in enterprise security? As Mary mentioned it in her keynote, this new era of continuous change makes it increasingly difficult to predict the future. But the best way to predict it is to invent it.
Hybrid IAM: Bridging the Present to the Future
If you missed my presentation on March 7, I discussed the exact thing needed to bridge the gap and position your enterprise to embrace a future of continuous change. Hybrid IAM is fueling agility in the cloud transformation journey. In my presentation, I pointed out that only 20% of businesses claim to be prepared for the evolution of their companies with a digital cloud strategy. But today's business needs an IAM system that can navigate multiple cloud environments while managing access to mobile, API and traditional applications.
The essence I want to capture is that there's a distinct urgency to focus on digital transformation and cloud-first initiatives. But there are equally important reasons to focus on modernization and not get ahead of ourselves. There's an increasing demand for IAM that offers scale and reliability. IAM resources are scarce, and there's lots of pressure to contain costs. Plus, IAM systems need to support a diverse set of new and modern apps, while also supporting deployment models that span a blend of on-premises, cloud and hybrid environments.
Long story short...rip and replace is not an option, which makes a robust hybrid IAM platform essential to address what's needed today. Yes, the future is exciting, but if we can't help you join the journey, it'll be a lonely place indeed.
---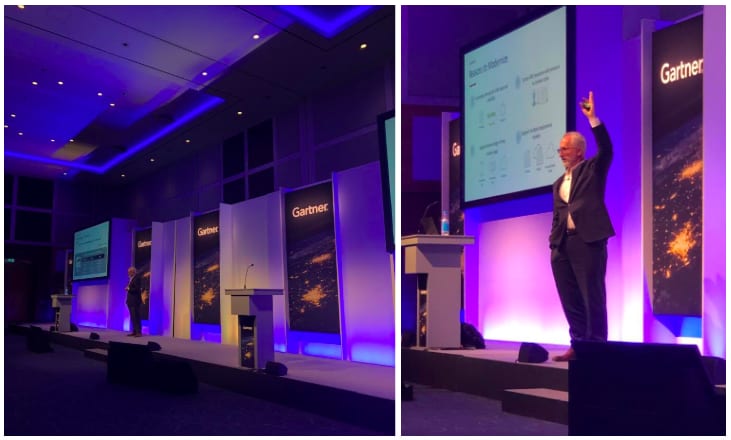 ---
Countdown to Zero Trust and Beyond

In addition to several trends circulating the floor this year, we brought our own bit of buzz to Gartner's event. We talked about PingOne for Customers, our API-first customer IAM solution that's giving both developers and IT something to love. We talked about identity intelligence and how AI is making IAM smarter. We even discussed our MFA everywhere initiative and how we're empowering enterprises to be able to authenticate any user in any environment.
Perhaps one of the more talked about topics was the notion of Zero Trust. As all of us in the identity space are striving to make a passwordless world a reality, we are all also trying to answer the question of what replaces the password. At Ping, we've rolled out the ability to provide Zero Trust access, where users are verified at every access point versus trusting the network. This is being made possible by the latest advances in MFA capabilities like facial recognition, context-based access policies like geofencing and more. And we've only scratched the surface.
So to reiterate, what's next? Is our industry approaching the event horizon of a true cloud and API-first dimension? Will we see passwords become an endangered species, or even become extinct (likely not, but here to wishful thinking)? Will Ping be the center of attention at next year's Gartner IAM event with another popular gin bar? We can't be too sure. But rest assured that we'll be bridging the gap with hybrid IAM to ensure everyone can enjoy it.
---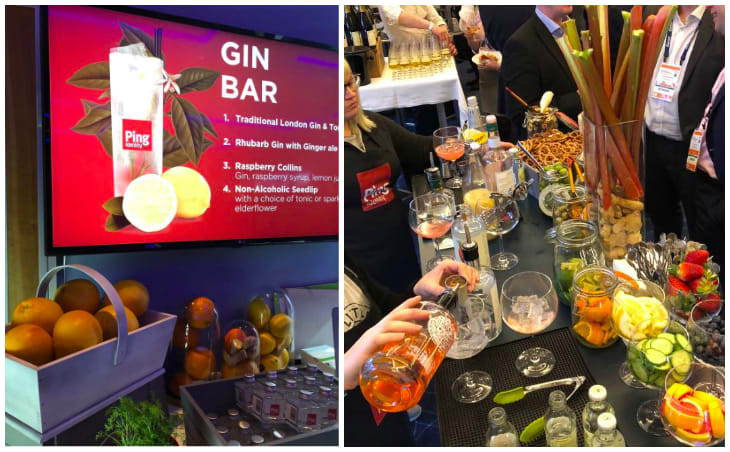 ---
To take the hybrid IAM conversation a little deeper, I invite you to join me at our upcoming Cheers to Identity event on April 3. I'll be speaking more specifically about how our products fit into the hybrid IT world with identity intelligence and self-service capabilities.

---