Three years ago, we set out to create a way to recognize our customers and partners around the world who stand out in identity and set the bar across the industry. The Identity Excellence Awards has proven to be a worthy platform, and we're honored to announce this year's leaders who are driving identity initiatives.
The awards ceremony was held at IDENTIFY New York on October 22, and we presented winners across seven categories. We want to say a big thank you to all the wonderful nominations...it was truly humbling to see the achievements of our customers and partners, and the flood of worthy candidates didn't make our job very easy. So from all of us at Ping Identity, thank you! And keep the nominations coming next year!
Without further ado, we're proud to present this year's winners...
Customer Experience Champion
Who's winning customers over with secure, engaging experiences? That's who receives this award. This group puts customers first and drives loyalty with secure and seamless interactions.
Winner: Merrill Corporation
Merrill was recognized for their ability to quickly implement an API-based authentication solution around their core platform product to deliver a new-and-improved experience for their customers and partners on their website and mobile applications.
---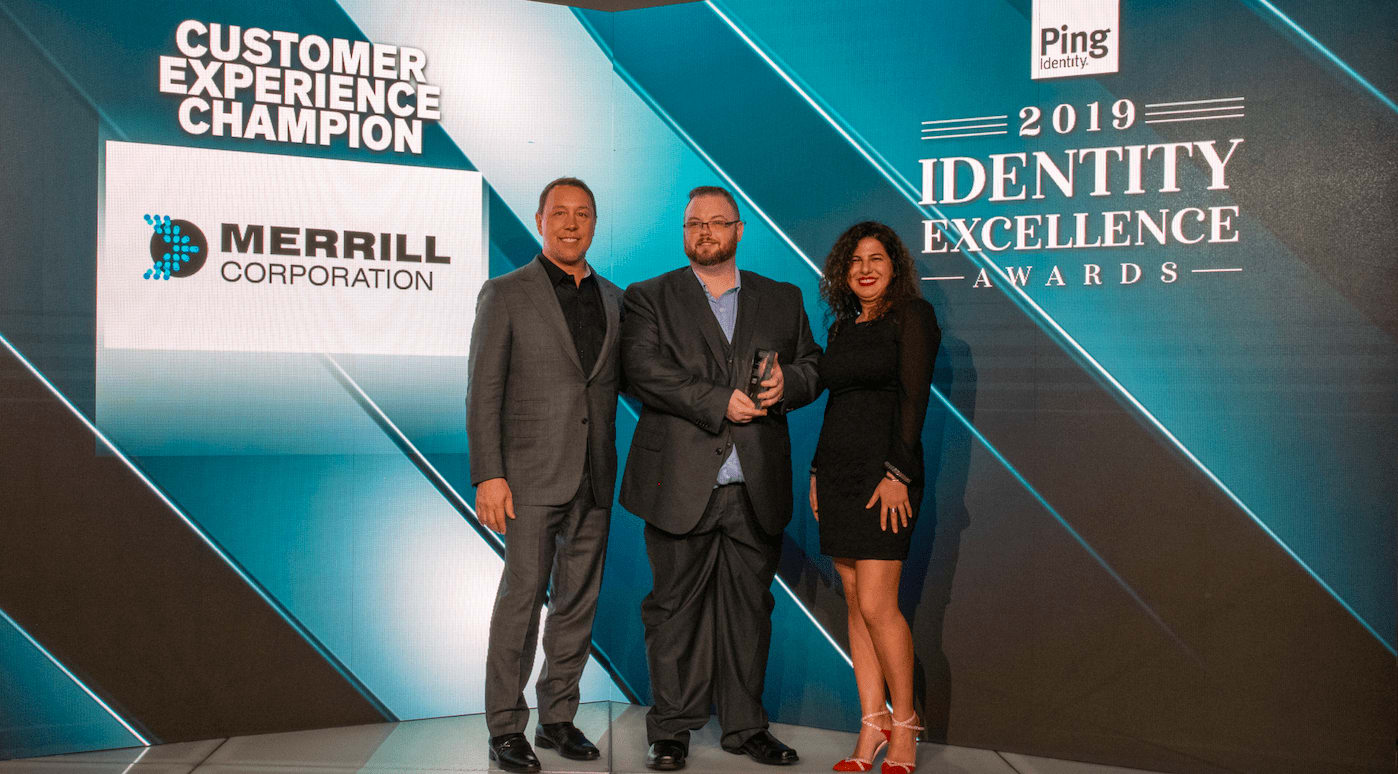 ---
Identity Innovator
These are our customers and partners who push the limits of identity and embrace the digital future. They adopt new technologies and pave the path for a future built on identity.
Winner: TIAA
TIAA was awarded for their robust detection, prevention and deception system for their APIs. They're leading the market in achieving a Zero Trust architecture for their customers and workforce, using our artificial intelligence-driven API security solution.
---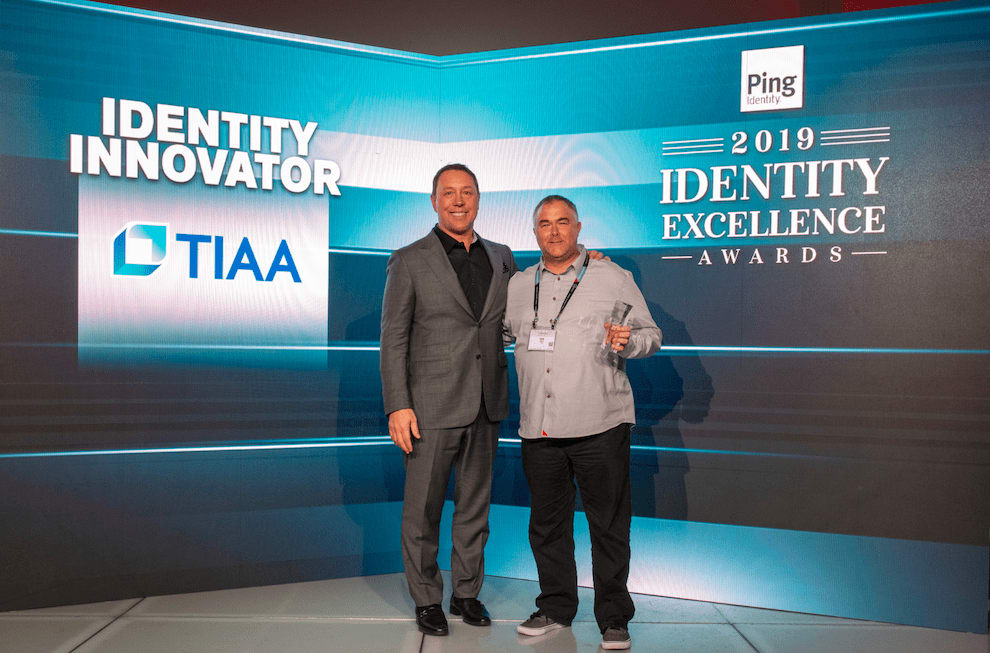 ---
Identity Security Revolutionary
This group secures the enterprise in industry-shaping ways. Their unique security approaches change the way the enterprise is secured.
Winner: Intuit
Intuit was presented as a winner for solving a challenging problem of provisioning secure, managed devices for their large workforce. The company leveraged identity and modern IAM standards to allow users to access their devices with ease during onboarding, improving productivity of their global workforce.
---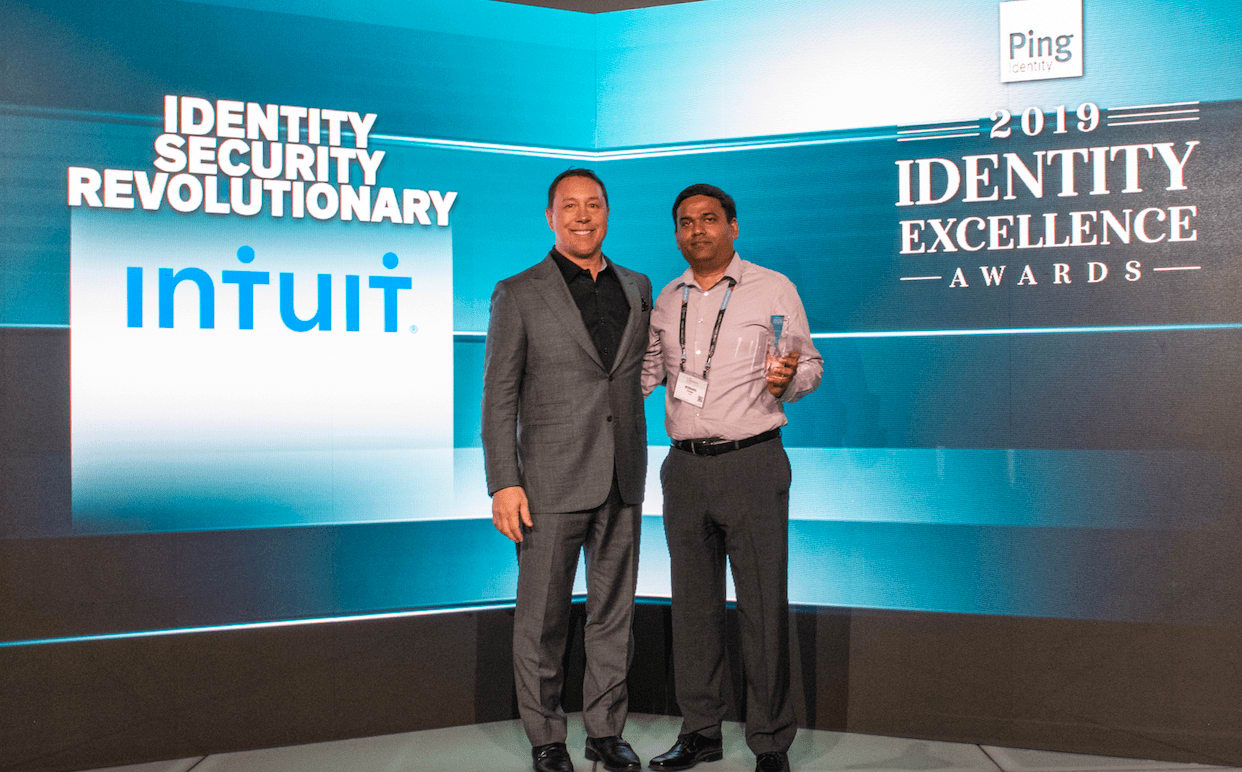 ---
Modern Identity Pioneer
Know anyone leading the charge on modernizing legacy IAM systems? This group is connecting powerful new IAM capabilities to existing investments.
Winner: Equifax
Equifax was honored for being a true modernization pioneer through the use of the Ping Intelligent Identity platform to provide a single authentication authority for more than 23,000 employees, contractors and vendor personnel operating in over 24 countries. The company runs upwards of 4,000 applications, leading to up to a million authentications each day.
---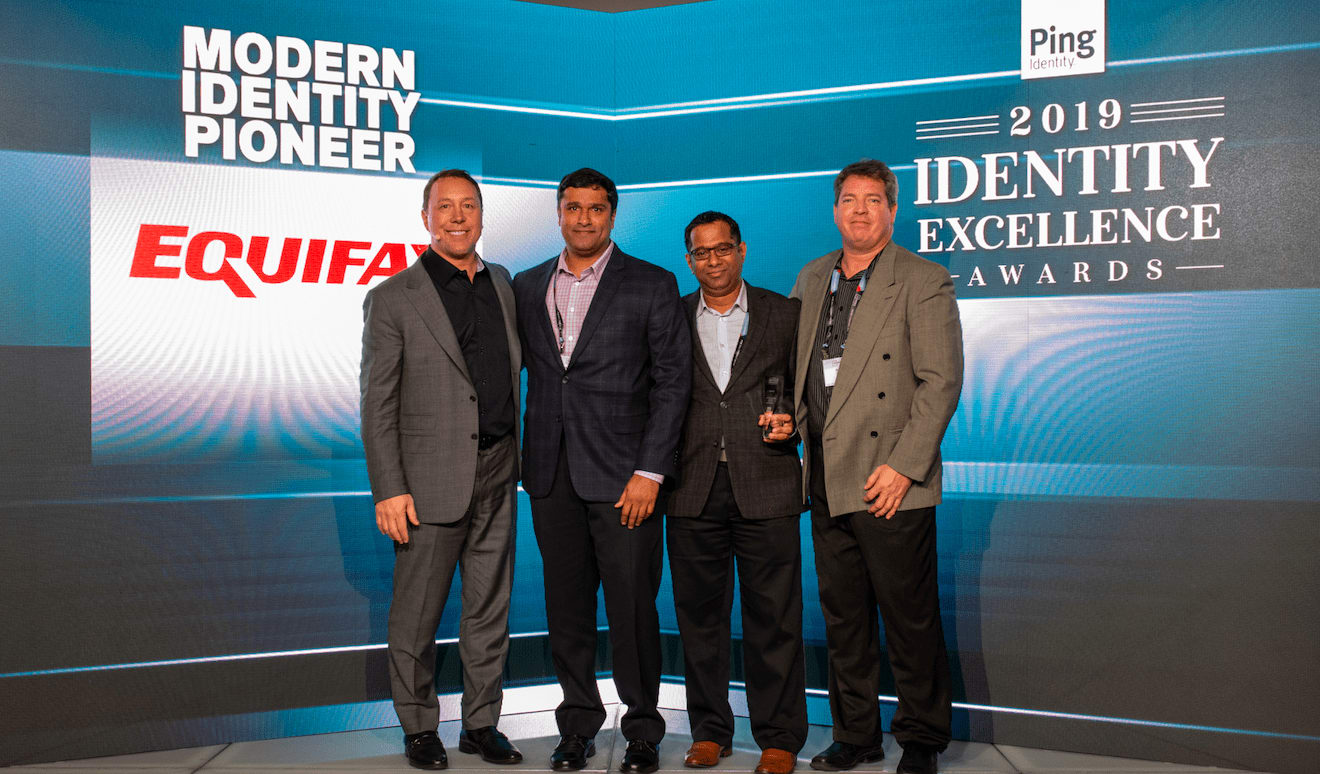 ---
Ping Identity Announces Winners of the 2019 Identity Excellence Awards. Equifax, Intuit, Merrill, and TIAA Among Companies Recognized for Leading Achievements in Identity Security. Read the press release.
---
Better Identity Together
This award goes to Ping Identity customers and partners that embrace identity security and work together in unique and meaningful ways. This year, we selected one partner in the U.S. and one in EMEA.
U.S. Winners: New York-Presbyterian Hospital / Focal Point
New York-Presbyterian and Focal Point developed and delivered a highly successful Zero Trust access solution that integrated Ping Identity and SailPoint CyberArk for external users who need critical access to systems. The solution was so beneficial to New York-Presbyterian that it's now generally available from Focal Point via CyberArk's Marketplace as a certified solution.
---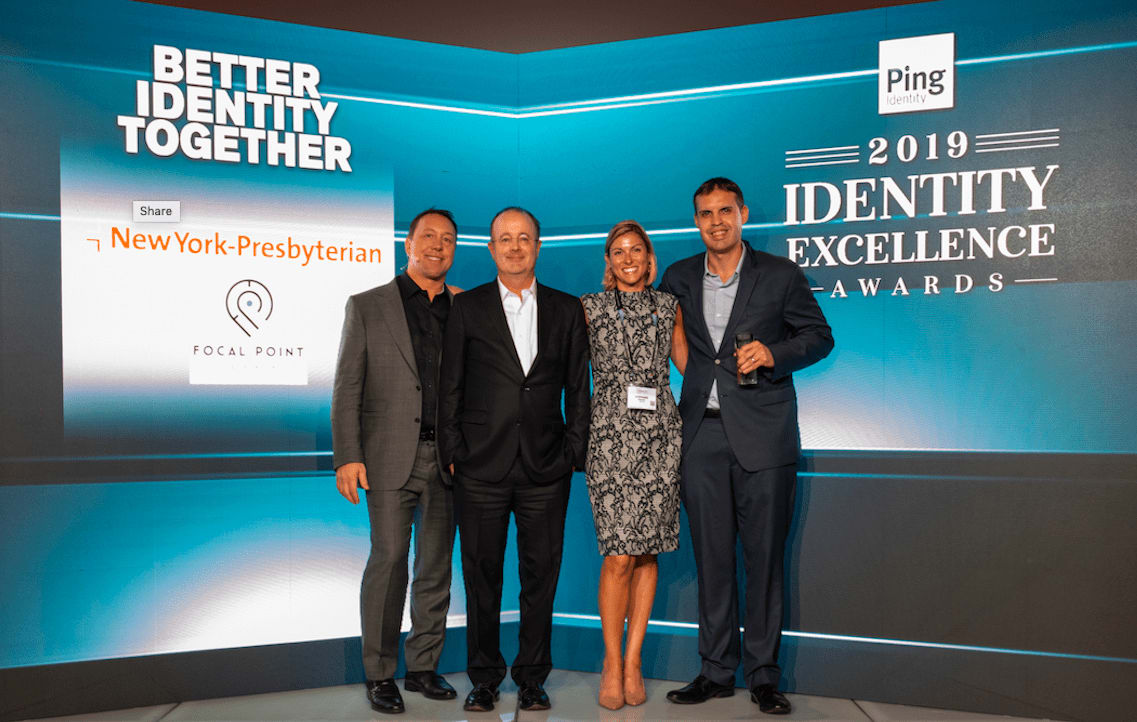 ---
EMEA Winners: Daimler AG / IC Consult
IC Consult and Daimler AG are strong managed service provider partners that help enable some of Ping Identity's largest customer to develop identity and access management strategies on a global scale. IC Consult was first to offer a Ping-based customer identity access management (CIAM) solution that can be enrolled into different regions and data centers. The company uses a modern configuration and infrastructure-as-code approach, taking advantage of our cloud-ready software for quick deployment cycles and seamless customer experiences.
---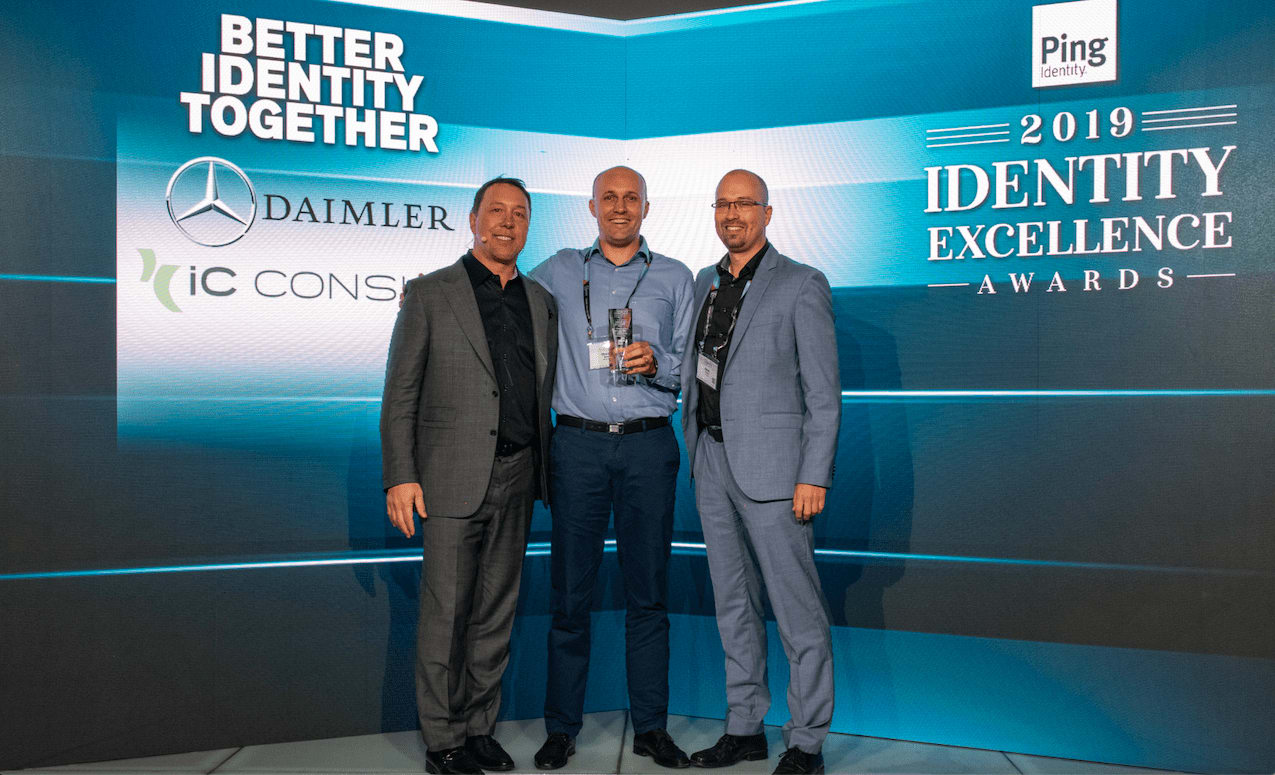 ---
Ping Identity Customers and Partners Recognized with 2019 Identity Excellence Awards. NewYork-Presbyterian and Focal Point, as well as Daimler AG and iC Consult are Celebrated for Working Together to Embrace Identity Security in Unique and Meaningful Ways. Read the press release.
---
CEO's Choice

New this year, we wanted to recognize that some customers just hit on all cylinders. From challenging the identity industry to pushing our products to new levels to being amazing business partners, these nominations are hand-picked by our executive team.
Winner: Intermountain Healthcare
Intermountain Healthcare is known for being an innovator in healthcare and a leader in providing a great patient experience. In a similar fashion, the company moved quickly to implement the Ping Intelligent Identity™ platform, providing users with a singular sign-on and profile for a significant number of modern and legacy applications and systems. They created the "One Intermountain" portal experience that grants doctors, nurses and all care-givers a passwordless experience, so they can easily access the various resources to get their jobs done. Intermountain Healthcare has also made significant progress toward creating one "Digital Front Door" for all of their consumers (patients, health plan members and others) to access the organization's full range of services. The end result has translated into outstanding digital experiences for all users in the Intermountain Healthcare ecosystem.
---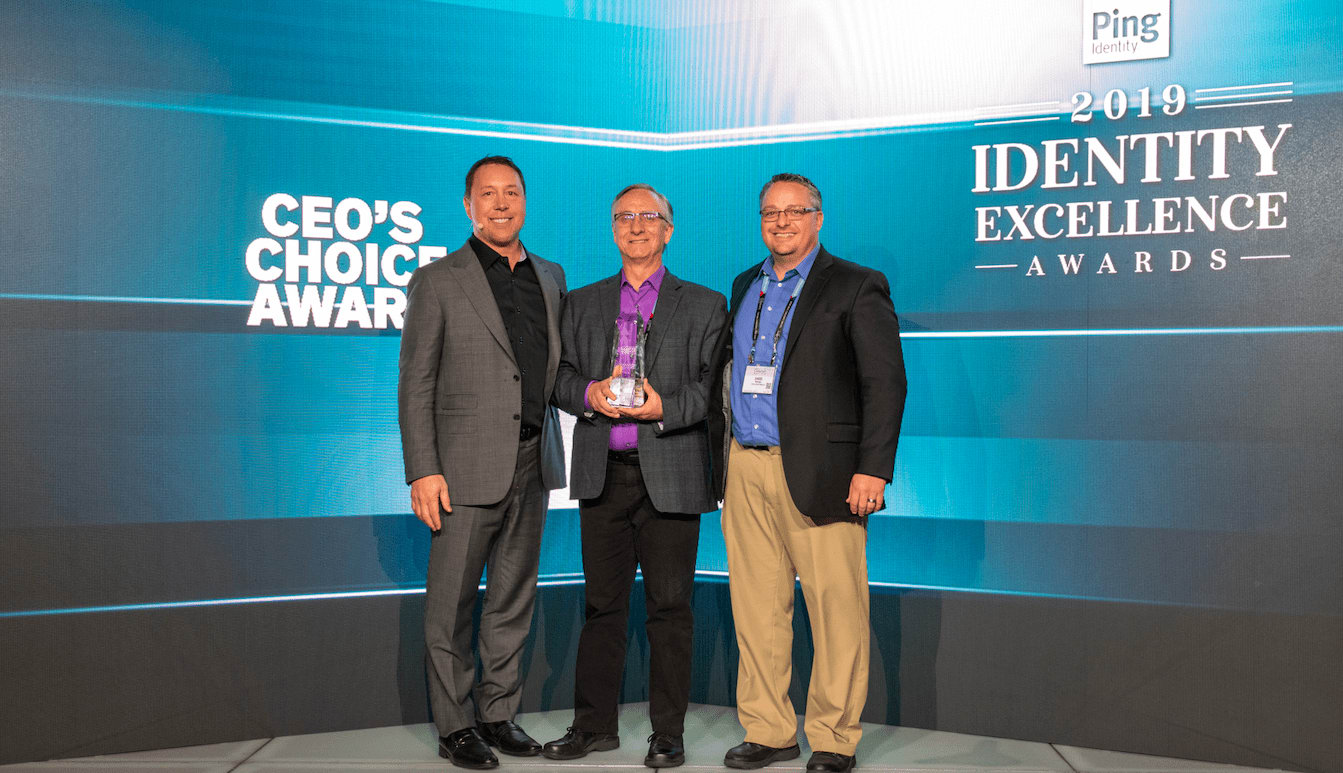 ---
Ping Identity Presents Intermountain Healthcare with "CEO's Choice" Honor at the 2019 Identity Excellence Awards. CEO's Choice Award Winner Selected by Ping Identity for Overall Identity Security Implementation and Success. Read the press release.
---
Once again, we want to say a huge thank you for all of the impressive nominations, and a big congratulations to all the winners. We're so happy to continue this platform in recognition of our most outstanding identity envelope-pushers, and we're happy to reward the customers and partners who truly top that mountain. See you next year!

---