It's a wrap! The inaugural year of Identiverse has come and gone, and for Ping, all we can really say is WOW! Identity is in the midst of a Cambrian moment, on the verge of rapid and unprecedented diversification fueled by levels of investment not yet seen in our industry. We can't wait to see what unfolds in the Identiverse community in the coming year and beyond.

As the host of Identiverse, we experienced a lot of firsts this year. First time in Boston, first time holding the event at a convention center, first time under the new Identiverse branding...it truly was a year of firsts. But what wasn't new was the undeniable spirit of Cloud Identity Summit that lives on in Identiverse. We're so excited to see that passion and drive prevail through this evolution, and we can't wait to see it continue evolving throughout the year until we land in Washington, D.C. next year.

We may already be excited about next year, but let's take a moment to appreciate the innovation, the recognition and the possibilities that were realized this year in Boston.

Celebrating Identity Excellence
First things first, we need to acknowledge that the identity industry finally has its red carpet moment. This year marked our second annual Identity Excellence Awards. Thanks to a flood of nominations, we recognized Ping customers who are leading the charge in using our identity solutions to solve complex enterprise challenges. There were many worthy nominations across six award categories, but check out the writeups on the winners and honorable mentions.

---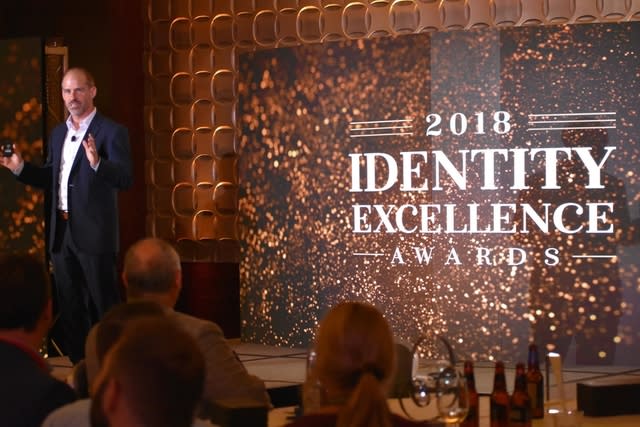 ---
Discovering What's Ping Possible
The identity industry tends to uncover a lot of very challenging technological achievements. You know, the things that conjure those "yeah right, when pigs fly" moments of doubt. But that's actually what drives us at Ping. We take what others might consider to be impossible as a challenge to try harder and push the envelope—and to borrow from Steve Jobs, to "think different" when it comes to the challenges of identity. So this year, we focused not on what's impossible or what's only possible today.

We opened minds to what's Ping Possible. Like passwordless authentication, identity intelligence, identity for hybrid IT environments and a global authentication authority. All of these things can become reality (and some already are) in the world of identity. At Identiverse, we wanted to make a statement that wherever there's doubt, you'll find us on the front lines pushing the limit of what's Ping Possible.


Making Identity Smarter
Artificial intelligence is heating up and getting woven into the fabric of the identity conversation. Identiverse was no exception, and there were a number of sessions that explored how AI is starting to make identity smarter. At Identiverse, we announced our strategic acquisition of API cybersecurity provider Elastic Beam and the launch of PingIntelligence for APIs.

---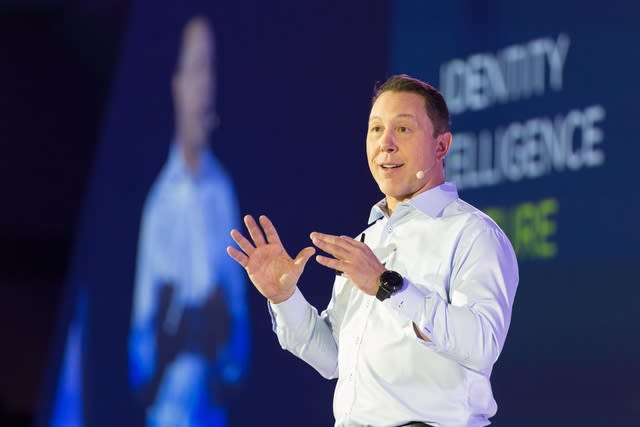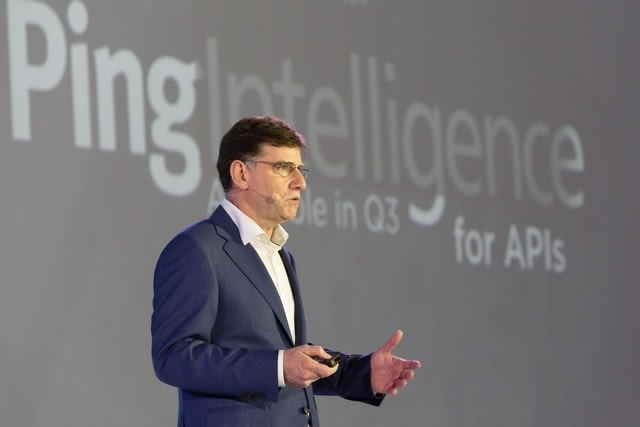 ---
This new AI-powered solution brings an increased level of intelligence into how APIs are accessed and secured, including the ability to identify and block cyberattacks that target APIs to compromise data and systems. We're proud to be taking steps to make identity smarter, and we're happy to be the first company to leverage AI in a comprehensive solution to secure API infrastructures in public and hybrid clouds. You can read the press release to find out more.
Packing the Session Halls
One of our favorite things about Identiverse is the amount of knowledge that gets consumed. It was amazing how many sessions and keynotes and master classes were packed into four days, and the variety of content to choose from seemed to offer something unique for everyone—just take a look at the agenda of everything that was covered. We were blown away by how many identity enthusiasts packed into our room during the Ping track. Not only by the sheer number of people who attended our track, but by the fact that it means that we're talking about things that matter—topics that people care about.

We presented on the API explosion and how preventing cyberattacks in that environment, right now, is crucial to the future of the enterprise. We talked about how customer consent and MFA are enabling a whole new concept of open business. We talked about how businesses can think beyond SSO into the realm of a true global authentication authority. We announced our partnership with SailPoint to enable a comprehensive identity governance and access management platform, and we launched our all-new support portal. We also covered the realities of hybrid IT and how simpler, automated deployments of PingAccess to AWS are now possible. Plus, more than 100 of our customers and partners checked in for a sneak peek into the roadmap of the Ping Identity Platform and what's coming soon. With so much to choose from at Identiverse, we were humbled to see packed rooms for our track.

---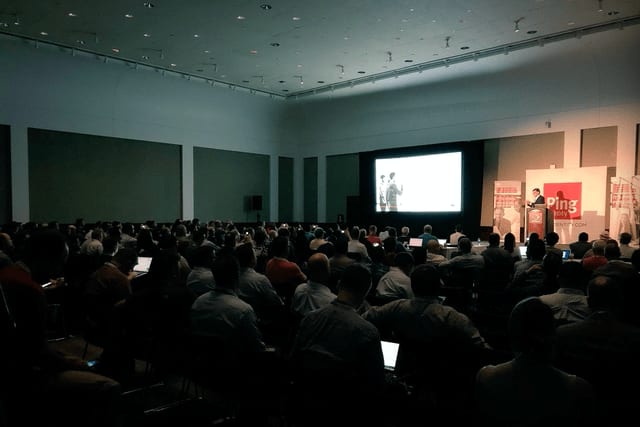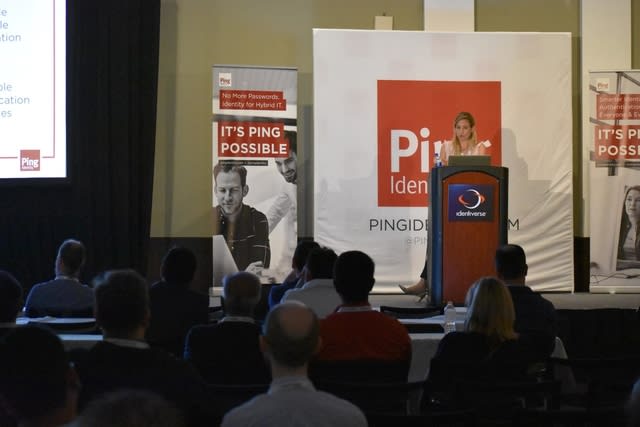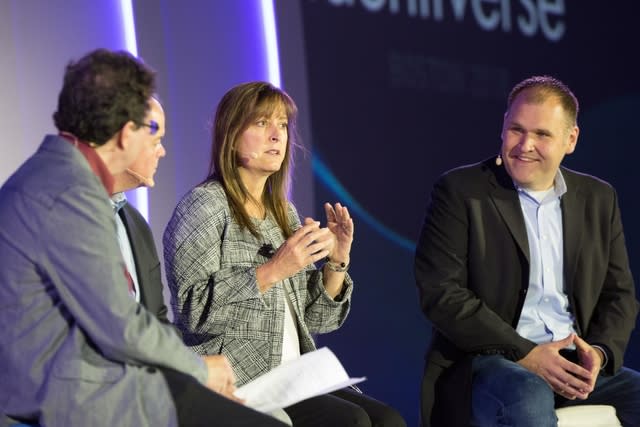 ---
Closing in Rockin' Style
There's no better way to end the world's largest identity industry event than with the industry's best party. This year, we partnered with Optiv Security and headed to the House of Blues right across from Fenway Park to rock out to the sweet sounds of ZZAuth and the Love Tokens. In true collaborative Identiverse spirit, this band is made up of identity professionals from across the country from companies including Ping Identity, Optiv, ForgeRock, Microsoft and KPMG. It was the perfect setting to declare our identity independence at the end of the Identiverse week with our country's birthday right around the corner.

---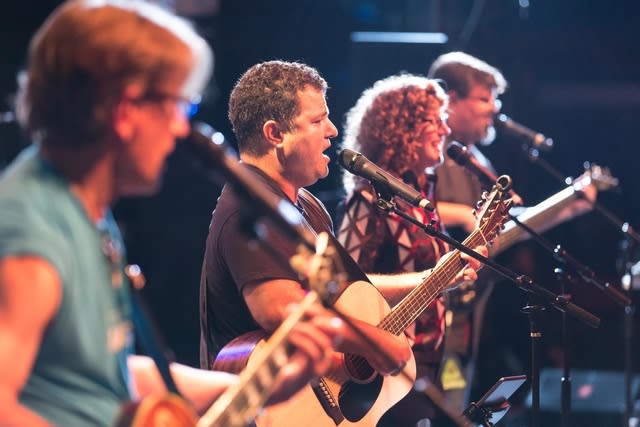 ---
The Identiverse team called this a Big Bang moment for the conference. We couldn't agree more, and we're so honored to have shared it with so many brilliant identity leaders. We'll keep exploring what's Ping Possible. And we look forward to seeing all of you next year in our nation's capital!


---