The moment we started planning the events and agenda around IDENTIFY 2018, our annual user conference, we knew it was going to be our best IDENTIFY tour to date. From the content to the speaker lineup to the venues themselves, we were confident that we were going to top 2017. But we underestimated the energy and the engagement that the Ping community would bring to the event.

We owe a huge thank you to all of our customers, partners and sponsors for making the IDENTIFY 2018 world tour a smashing success. We're truly humbled that an idea we had a few years ago to hold a series of events for the Ping community, by the Ping community has become something that sets the bar extremely high for the identity industry as a whole. And we're honored to be part of that with you all.

There's not enough room in a blog to capture all of the awesomeness that was IDENTIFY 2018. So we apologize if we don't have your favorite moments captured here. But we wanted to close out the year with some of the standout moments and most impactful topics that came out of Europe, San Francisco and New York (which we'll certainly see repeated on our tour in Australia this coming spring—well, fall for our friends down under).

Great First Impressions Are Everything
At an event like IDENTIFY, opening keynotes set the tone for the entire event. And this year's keynote speakers certainly knew how to make a great first impression. In London, Johan Krebbers, IT CTO at Shell captivated the audience with his presentation on Securing Information in the Enterprise, Now & Later. He discussed how identity is driving information security in the enterprise, touching on current and upcoming requirements for user authentication and authorization and what information security looks like in the era of big data.

---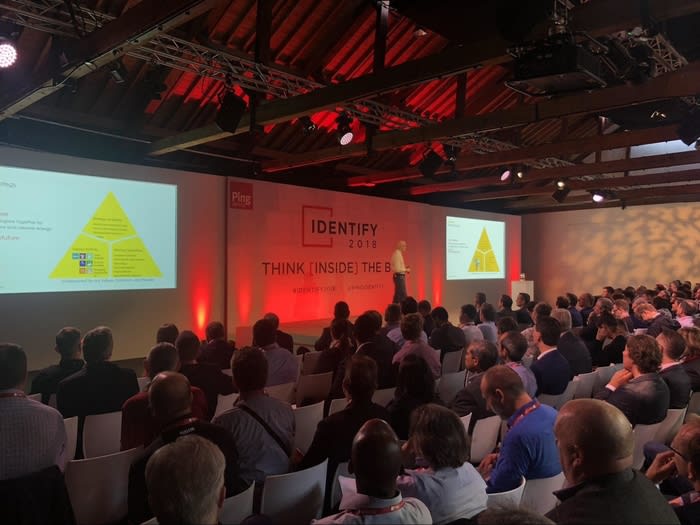 ---
Then in both San Francisco and New York, Andre Durand invited Firdaus Modak, General Manager of IAM at Delta Air Lines, to join him on stage for his keynote. He asked tough questions in a fireside-chat format, digging into Delta's plans on preparing for the digital revolution. It was extremely eye-opening to see how Delta is extending identity coverage across a multi-generational infrastructure without disrupting the flow of everyday business, a challenge that many enterprises are facing today.

---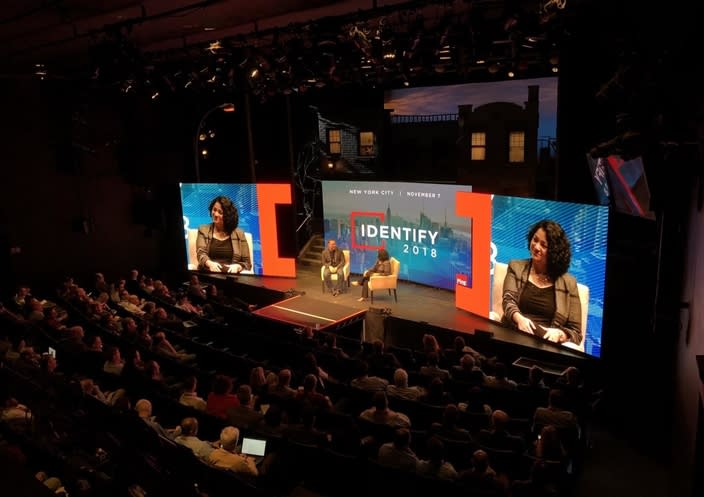 ---
All Eyes on Open Banking
It's no secret that identity is playing a critical role in today's financial services environments. With new standards and compliance regulations like PSD2 and GDPR firmly in place, the identity industry is faced with a whole new set of challenges—along with the discovery of a wealth of new opportunities.

Chris Michael, Head of Technology at Open Banking in the UK, spoke about the V3 standard that OBIE has issued, which includes a framework to help banks reduce compliance risks and increase market adoption and revenue. John Heaton-Armstrong of RAiDiAM discussed efforts being taken to ensure a pathway to adoption of the FAPI standard through conformance testing and certification.

---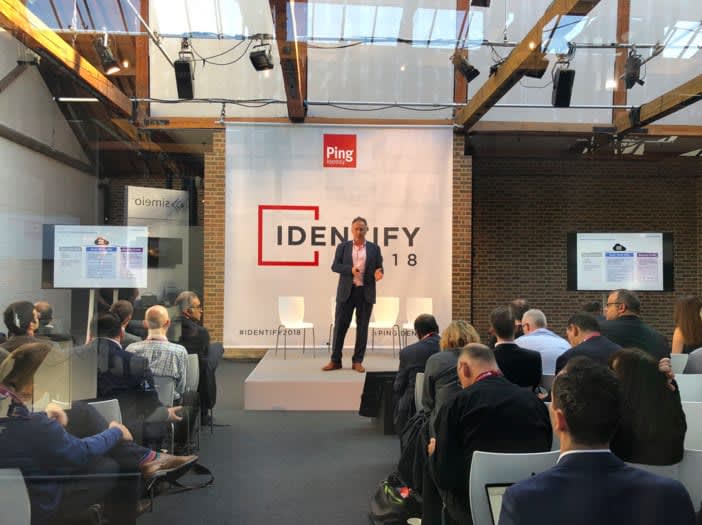 ---
We also launched a quickstart private sandbox that cuts Open Banking and PSD2 deployment time by 90%, offering banks flexible support for on-premises and cloud deployments. But it was likely our panel of financial services thought leaders from Open Banking, Royal Bank of Scotland, Barclays and RAiDiAM who stole the show, as they lasered in on turning financial services challenges into seamless customer experiences.

---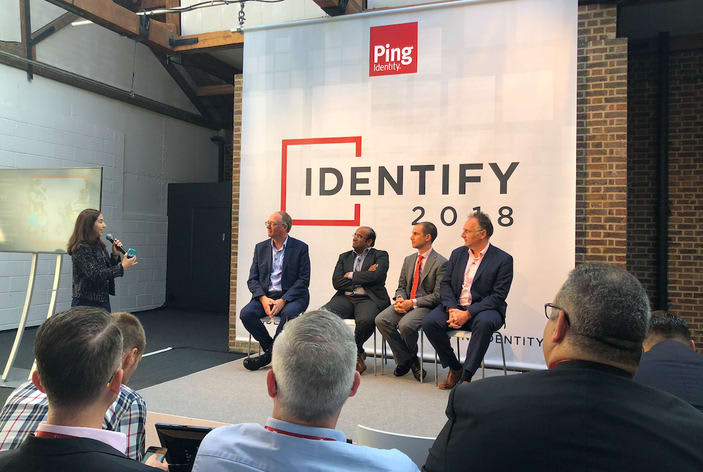 ---
Identity Security Is Getting Smarter
At IDENTIFY this year, we focused on four core opportunities in identity security:
MFA everywhere
The rise of the global authentication authority
Identity intelligence
Identity for hybrid IT

Some in our industry are resistant to these concepts and feel they're unattainable, but we're already making them "Ping possible."

In San Francisco, Tarun Madiraju, Technical Lead at eBay, graciously shared the Internet giant's plans for MFA everywhere and how they're balancing security and convenience with modern MFA implementations. They've already rolled out a broad set of MFA methods to more than 14,000 resources and are using Ping APIs to customize an enrollment process that gives users a 100% eBay experience. And in New York, we heard from Michael Manrod, Director of Security at Grand Canyon University, who gave us a closer look at the trends and enabling capabilities behind MFA everywhere, including the latest PingID stand-alone MFA capabilities.

---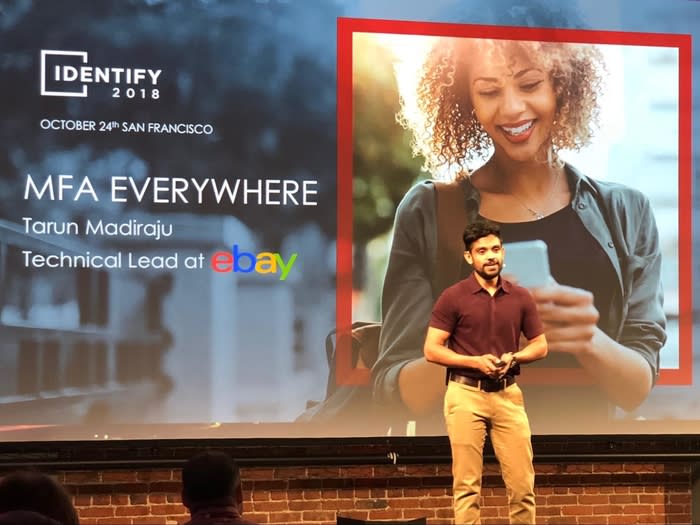 ---
In New York, Andrew Zager, Director of IAM at Merck, talked us through leveraging the expanded range of new features in PingFederate like social account linking and self-service profile management, firmly making it a global authentication authority that can support multiple identity types including workforce, customers and partners. And our own Bernard Harguindeguy, CTO at Ping, presented to a packed room about how modern solutions are leveraging AI and machine learning to monitor API transactions and counter cyberattacks.

---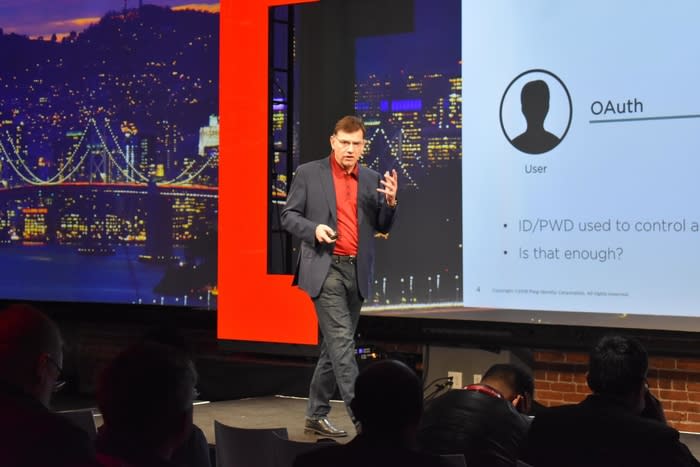 ---
Taking Big (and Little) Steps Toward Modern IAM
The chatter around transitioning to modern IAM is everywhere. Most large enterprises confront the debate with their existing, less-than-new infrastructures and how to take advantage of modern IAM capabilities without the costly and arduous task of rip-and-replace measures. In London, San Francisco and New York alike, we had the pleasure of hearing from customers at PG&E and Prudential and partners at iC Consult and KPMG about this multi-layered topic.

---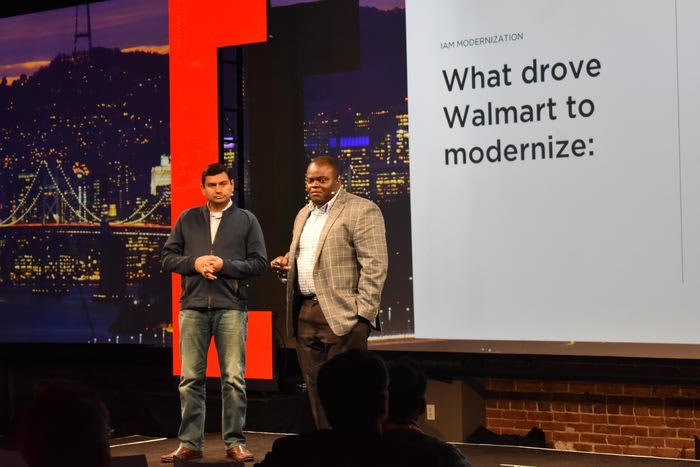 ---
From starting with integrating single capabilities like multi-factor authentication (MFA) into existing solutions to full infrastructure replacement while combating a whole library of new regulatory obstacles, we found that there are never two paths toward modern IAM that are identical. But we did realize that we're honored to be the partner that can help such a diverse range of unique enterprises take the journey on, whether in small steps or in giant leaps.

Customer Experience Is King
We could probably write a novel about all the ways enterprises are leveraging identity to ensure they're customers have experiences that are both enjoyable and secure. That balance is the unicorn that so many are chasing right now, and it's found through customer IAM (CIAM).

During our IDENTIFY 2018 tour, one of the more succinct presentations on this topic was given by Tony Cervantes, Web Development Manager at Sharp HealthCare. He used the analogy of a "road to identity" that stood out, comparing the achievement of superior customer engagement to traveling down that road. In his session, Securing Data and Managing Consent on the Regulatory Road to Customer Engagement, he spoke about how starting with single sign-on (SSO), the company was able to evolve a concept they call the Sharp Experience. Even with sensitive data like medical records, Sharp's customers are enjoying an experience that should be treated as a model across numerous industries.
Our Heads Are Still in the Cloud
Cloud IAM continues to be a high priority for enterprises all over the world. Not only are enterprises moving their business applications and infrastructure to the cloud, but they're now able to deploy the Ping Identity Platform in their private clouds. This is allowing them to move more quickly and more efficiently than ever before.

We heard from customers at World Wildlife Fund, and partners at ProofID, Coalfire and Simeio about how deploying our platform in the cloud is giving them the option to self-manage or outsource to preferred managed service providers. This level of flexibility is unprecedented in our industry, and we're proud to be leading the hybrid IT march around the world.

---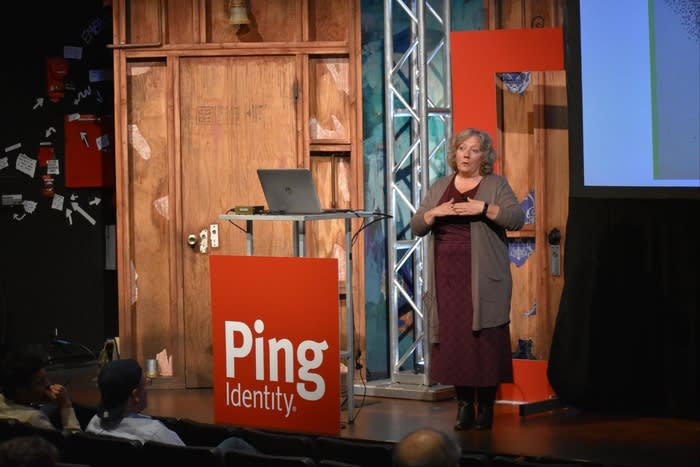 ---
A Long List of Sponsors to Thank
IDENTIFY wouldn't be possible without the support of our stellar sponsors. Because of them, we've been able to evolve this event into the most anticipated Ping event of the year, and we continue to set the bar high for our industry. So in closing, we want to say a huge THANK YOU to Axway, BeyondTrust, Capgemini, Column Information Security, CTI Global, HYPR Corp, iC Consult, IDMWORKS, IDSA, KPMG, Optiv, ProofID Ltd, RAiDiAM, SailPoint, Saviynt, Simeio Solutions and Yubico. We're honored to have you by our side, and we look forward to many more IDENTIFY tours with you.

---