"Cloud-first" is a mandate at many organizations today as part of the digital era of business. IT is tasked with creating, maintaining and managing the underlying infrastructure that will enable enterprises to tackle new market opportunities and also to "digitize" the workplace experience.

For these enterprises, however, the journey has been a challenging one that's fraught with navigating the perils of hybrid IT. Many legacy applications that are critical to business success and day-to-day operations don't have SaaS equivalents. As a result, enterprises are in a "great migration" of sorts from a largely on-premises footprint to a predominantly cloud footprint. Along the way, existing infrastructure has been spread across many infrastructure types*, resulting in hybrid IT infrastructure.

When adopting a new IAM solution, it's important that the chosen platform is able to seamlessly integrate with existing infrastructure demands.

So far in this four-part blog series, we have covered how enterprises need to account for their management resources while also balancing available resources with the amount of control and customization that's required. In this final post of the series, we will review some considerations that should be made in regards to integrating with existing infrastructure.

What portion of your app portfolio is SaaS?
According to a recent study by 451 Research, about 14-23% of an enterprise's app portfolio consists of SaaS applications. Why does this matter? Because the larger your overall percentage of SaaS applications, the better fit IDaaS may be for you, assuming the IDaaS you choose supports the authentication standards those SaaS apps use or supports your SaaS apps in their app catalogs.

Given 451 Research's survey results, that still leaves over three quarters of an enterprise's app portfolio unaccounted for in an IDaaS solution. That means enterprises still need to resolve how their IAM solution will account for applications and identity data stored in various physical and logical infrastructure spread across on-premises and cloud.

---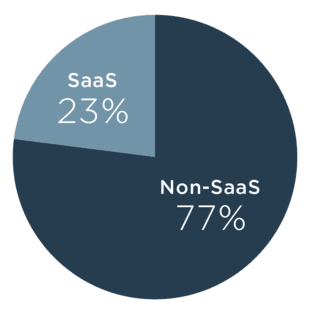 ---
Hybrid IT challenges
While step one is to ensure your authentication authority can communicate with the authentication source to validate credentials, it is equally important to establish that your authentication authority can also communicate with the application. In hybrid IT, where these different pieces of the puzzle could be located in different infrastructure or networks, identity can be the catalyst accelerating your cloud-first mandates—or it can be the blocker slowing you down and draining your resources.

While the first step might be to make sure that this can be done, another prime consideration is how it is done. In this case, the how will have serious consequences regarding reliability, scalability and the costs in both time and labor to implement and maintain.
---

---

Enterprise cloud IAM offers a versatile hybrid IT solution
Enterprises are at various stages of their cloud journey. Some enterprises are operating under cloud-first mandates, while others are operating under the assumption that hybrid IT is here to stay. Ping Identity offers a variety of options to cater to enterprises at different stages of their journey or with different needs, including IDaaS, cloud and on-premises options. Additionally, Ping Identity partners with leading MSPs as a way to leverage the full power of the Ping Platform as a single tenant, in the cloud.

---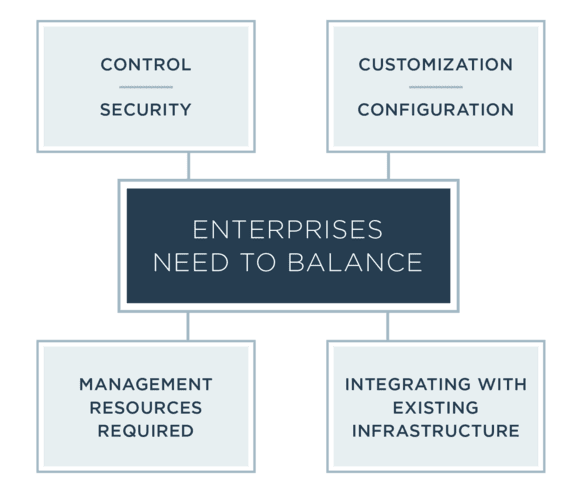 ---
Enterprise cloud IAM grants enterprises options to leverage an identity and access management solution that caters to their needs, instead of being forced to adopt a one-size-fits-all approach that may not fully address their requirements.
To learn more about going beyond IDaaS with a more comprehensive and more flexible solution, download our Enterprise Cloud IAM eBook today.
---

---

---
*Arul Elumalai, Irina Starikova and Sid Tandon, "IT as a service: From build to consume," McKinsey&Company, September 2016, https://www.mckinsey.com/industries/high-tech/our-insights/it-as-a-service-from-build-to-consume

---