We're excited to share the winners of the 2018 Identity Excellence Awards, which we recently announced at Identiverse in Boston. The awards distinguish Ping Identity customers who are spearheading innovation and excellence in identity across the following categories: Cloud Commander, Modern IAM Pioneer, Security Revolutionary, Customer Experience Champion, Better Together and Intrepid Innovator.

---
Watch a recap of this year's Identity Excellence Awards ceremony at Identiverse 2018
---
Judges evaluated nominees by examining how each customer has used identity to strengthen their organization and industry at large. Here are the winners across all six categories:

Cloud Commander
This group is mastering the potential of the cloud, combining top-notch security with highly accessible services in an agile environment.

Winner: Nationwide Children's Hospital
Nationwide Children's Hospital was recognized with the "Cloud Commander" honor for establishing a single portal for their customers' IT needs. The organization consolidated existing technology and integrated both PingFederate and PingAccess with Azure Active Directory. As a result, Nationwide Children's Hospital successfully unified IT resources into a single portal, allowing customers to easily and securely connect to both the internal and external resources they need. Read the press release.

---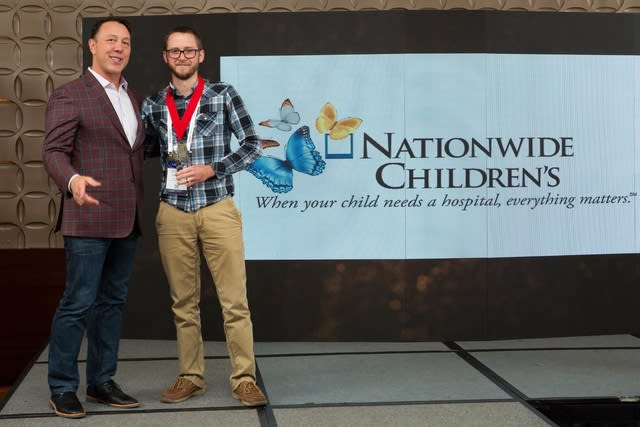 ---
Modern IAM Pioneer
This organizations are leading the charge on modernizing legacy identity and access management systems, as they connect powerful new IAM capabilities to existing investments.

Winner: HP Inc.
Earning the "Modern IAM Pioneer" award, HP consolidated a fragmented user base of more than 150 million identities with no system downtime using the Ping Identity Platform. They migrated all of their customer and partner identities under a single identity and access management (IAM) system, developing a common interface for identity registration and login across all HP online experiences. More than 100 HP business applications now use HP ID to engage customers and partners globally from the cloud in a secure, accessible environment. Read the press release.

---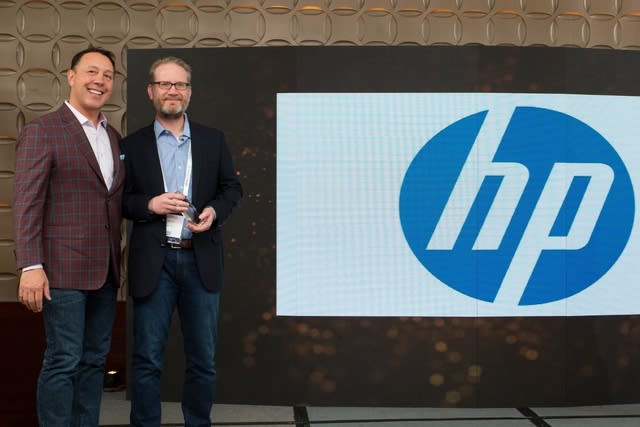 ---
Honorable Mention: BlueCross BlueShield of Tennessee
BlueCross BlueShield of Tennessee, the largest health benefit plan in the state, was honored for modernizing the entire BlueCross BlueShield identity infrastructure. As their business grew, the diversity and number of identities to be managed grew exponentially, revealing the limitations of their legacy identity systems. The company responded with powerful new IAM capabilities to help them scale as they grow.

---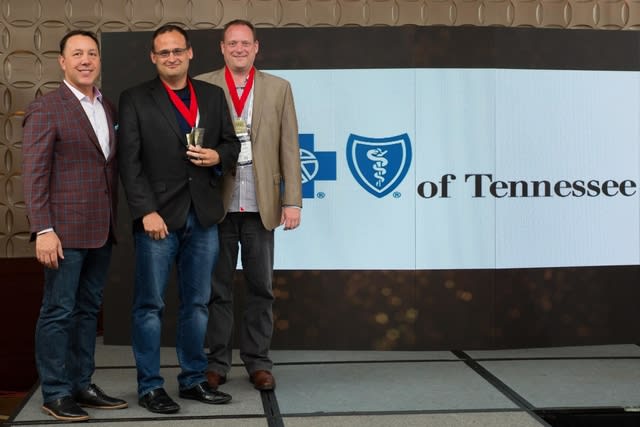 ---
Security Revolutionary
These are the leading enterprises who are leveraging identity to protect the enterprise in industry-shaping ways.

Winner: ABN Amro Bank NV
ABN Amro Bank NV was recognized with the "Security Revolutionary" honor for replacing a homegrown solution with PingFederate to support their progression from waterfall to Agile, reducing custom coding and solving its PSD2 API challenge. By putting PingFederate in place, ABN has enabled API authentication—and smartly positioned themselves to be ahead of the curve on PSD2. Read the press release.

---
---
Customer Experience Champion
Who's winning customers over with engaging experiences? This group puts customers first and drives loyalty with secure and seamless interactions.

Winner: Geisinger
Geisinger was honored with the "Customer Experience Champion" award for centralizing its identity and access management (IAM) systems to provide 24/7 convenience to patients, insurance plan members and employees. It combined disparate identity systems into a unified, standards-based platform using the Ping Identity Platform. By adopting a streamlined access management system, Geisinger cut costs around IT support resources and licensing, and also created a single view of workforce and patient identity across the enterprise. Read the press release.

---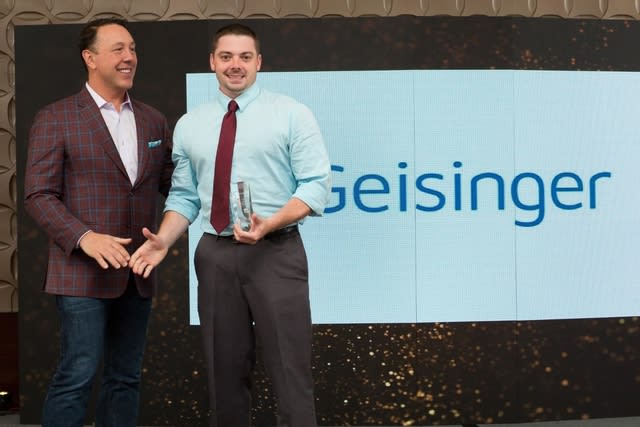 ---
Honorable Mention: Ticketmaster
Ticketmaster was recognized in the "Customer Experience Champion" category for simplifying and standardizing IAM with PingFederate. By replacing a set of homegrown solutions for its partner identity needs, the organization is now able to provide increasingly larger clients with access to any application and provide services for partner logins.

---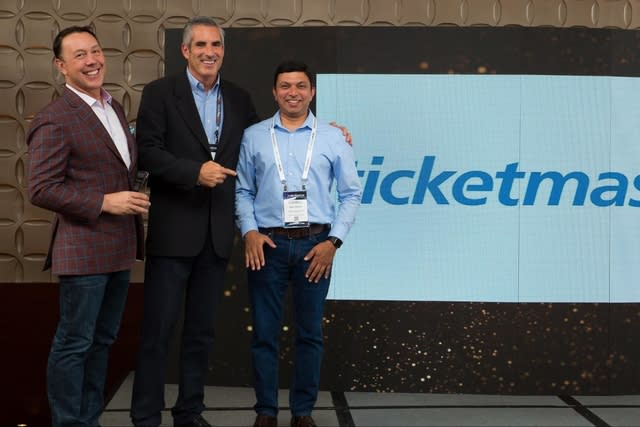 ---
Better Together
Combine an innovative enterprise with a world-class Ping partner—and we find that amazing things happen. This category is for a team that's embracing identity security in unique and meaningful ways.

Winner: Telstra and Versent
The "Better Together" award recognizes Telstra and Versent for their successful partnership in deploying a customer-driven Ping system. Through its collaboration with Versent, Telstra is cloud automating the full suite of Ping Identity products to reinvent its identity experience for customers. Telstra is rapidly onboarding services while maintaining integrations with legacy solutions, and replacing disjointed customer experiences with a new, customer-first solution. Its new IAM system fosters better familiarity, trust and adoption with its customers. Read the press release.

---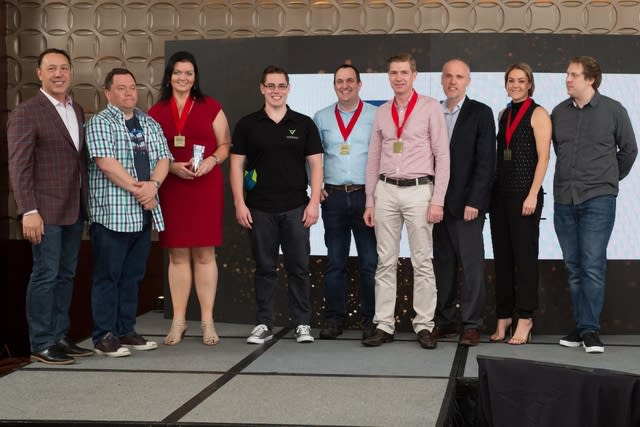 ---
Honorable Mention: State of Colorado and ID DataWeb
The State of Colorado and ID DataWeb was honored in the "Better Together" category for leveraging Ping as a fully integrated platform for a new mobile experience for Coloradans. Once launched, the State of Colorado will be on the cutting edge of using digital identity in public services, with everything from personally identifiable information (PII) verification to geolocation services and ongoing device risk evaluation.

---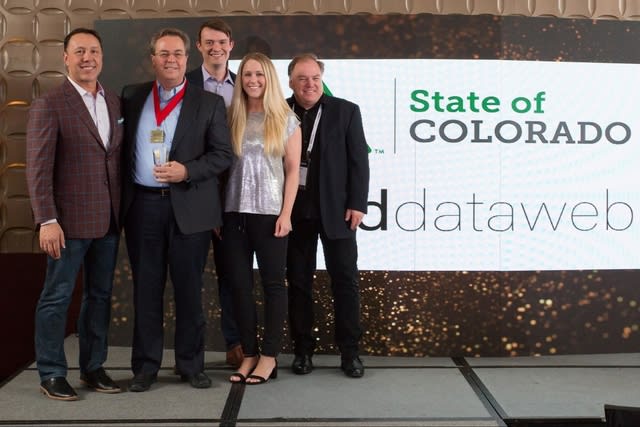 ---
Intrepid Innovator
These are the ones pushing the limits of identity and embracing the digital future. They adopt new technologies and pave the path for a future built on identity.

Honorable Mention: ING
ING was honored in the "Intrepid Innovator" category for implementing PingFederate and PingAccess into their existing container-based infrastructure—with zero customer impact during deployment. With their new platform, they are able to quickly integrate with any third party application or API. The multi-national bank and financial services leader worked with both Ping Identity and partner Versent, and has shown tremendous innovation and foresight in setting themselves up to adopt Open Banking Australia.

---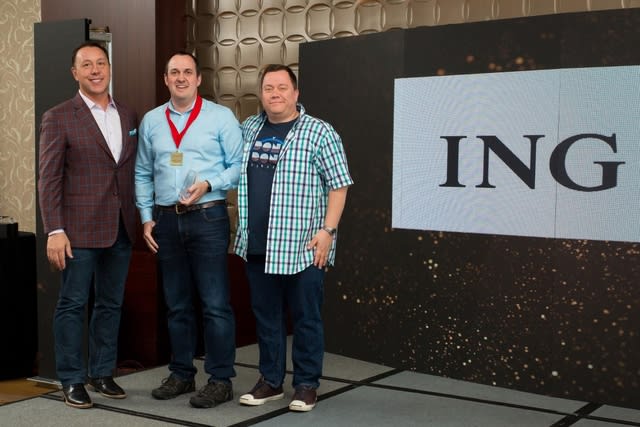 ---

---