Ping Identity has a long standing tradition of innovating and evolving our capabilities to meet the requirements posed by our customers' often complex and heterogeneous environments. In this tradition we are pleased to announce the immediate availability of the NGINX certified PingAccess Agent for NGINX web servers, enabling internet scale access management for all applications residing on the increasingly popular open source platform.
---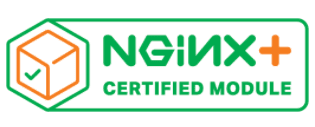 ---
NGINX announced their NGINX Plus certified module's program; the PingAccess Agent for NGINX web servers is part of the inaugural set of modules that NGINX has certified to work with the NGINX web server. This program gives confidence to customers that the PingAccess agent has been thoroughly tested and approved by NGINX and Ping Identity to work out of the box.
The PingAccess Agent for NGINX empowers PingAccess customers to extend centrally managed policies and web sessions to applications hosted on NGINX web servers. PingAccess customers with applications deployed on NGINX will now have the ability to securely process tens of thousands of transactions per second with advanced clustering and replication, and intelligent rate limiting. Resources on the NGINX platform can now be protected by role, attribute, and contextual factors, ensuring users are only accessing resources with the proper authentication levels and in the right context.
Customers benefit from a lower TCO and more efficient deployment. By placing the agent on the NGINX web server, customers deploy this agent as their Policy Enforcement Point (PEP) in existing infrastructure and closest to the application. This architecture eliminates an entire layer of proxy servers, reducing both administrative and hardware costs.
Being certified by NGINX's certified module program and built into the web server, this agent provides higher security and a more efficient access management architecture for our customers adopting NGINX as part of their modern web infrastructure.
Ping Identity is one of the first certified NGINX partners for access management and have worked very closely with NGINX throughout its certification program. The PingAccess Agent for NGINX web servers is available from Ping Identity's customer portal.
For more information about how our customers are protecting their applications using PingAccess, see the Ping Access Data Sheet. For more information on the requirements of a modern access management solution, see the Ultimate Guide to Modern Access Management.
---