The Cloud Identity Summit (now Identiverse) is one of our favorite events of the year, and Chicago 2017 was no exception. As host to the premier identity conference, we were thrilled to meet up with numerous leaders in the identity and access management (IAM) space. The conference may be over, but we wanted to share some insights that you might find valuable as you continue down your own path of digital transformation.

#1 Legacy IAM modernization is top-of-mind for forward-thinking enterprises.
One of the Ping sessions that garnered the most interest--and the liveliest discussions--was the panel on optimizing your path for legacy IAM modernization. From questions on which modernization efforts have the greatest impact on digital business initiatives to concerns about the deadly pitfalls to avoid, organizations shared real-life experiences that now provide streamlined services to their workforce, customers and partners. It was also clear that IAM has become a strategic priority for digital business, as witnessed by the increasing number of business leaders, not just IT leaders, attending CIS.

#2 Token binding is a sultry topic.
It was a standing-room only crowd delving into some very technical content. "Beyond Bearer: Token Binding as the Foundation for a More Secure Web," led by distinguished Ping engineer Brian Campbell, brought together an audience that was very passionate about the new IETF protocol. The packed room was all ears to how the protocol enables strong cryptographic defenses against the use of stolen security tokens, and the "gratuitous photos" were a bonus. See the full presentation on Slideshare.

#3 Netflix, Johnson & Johnson, Cisco, Navigant, and Service NSW really know how to drive innovation and excellence in identity.
During CIS, leading enterprises from around the world were recognized for their achievements at the 2017 Identity Excellence Awards. These winners (and the runner-ups) demonstrated how their organizations are putting identity at the core, enabling them to make the shift to digital business. And we have to say they're doing it in some pretty awesome ways. Netflix, for example, created a developer self-service tool to enable authentication and authorization services for their applications and APIs in order to combat an increasing number of requests to modify the connections to more than 400 engineering apps. Talk about a productivity win! Read all about the achievements.

#4 "Old buildings are cool. Old IAM infrastructure is not."
This was just one of the quotes heard in and around the Ping booth at CIS. A couple of others:
"We keep looking for the IdaaS unicorn that can solve all of our CIAM problems, but she keeps hiding."
"We should be able to deploy in any combination of clouds and a modern WAM vendor should be able to leverage automation capabilities offered by those clouds."

#5 Identity Defined Security can be a key enabler--or a big stumbling block.
We've all heard the stats: 81% of breaches last year leveraged weak or stolen credentials.1 Our connected, digital world offers massive new opportunities for increased innovation and growth, but it also exposes new vulnerabilities for security breaches and threats. Matt Klassen, Ping's Director of Product Marketing, along with Shane Harms from Cisco, shared how it's possible to overcome looming challenges while optimizing the balance of enterprise security and user experience. (Hint: the answer lies in a comprehensive IAM platform.) See this presentation on Slideshare.

#6 Today's mobile users can authenticate to Azure AD and achieve secure single sign-on access.
We recently published a vlog about this, but those who attended the Ping and Microsoft session got the scoop on how identity-based architecture leveraging Microsoft Azure Active Directory and Ping supports enterprise mobility and secure, seamless access to all your cloud and on-premises apps. Alex Simons, Director of Program Management, Identity Division at Microsoft even gave a shout out about it during his keynote!

#7 Announcements at CIS generate interest and excitement.
We announced two enhancements to our multi-factor authentication (MFA) solution, PingID. PingID SDK and Ping Solution Accelerators are both designed to help the modern enterprise boost efficiency and rapid deployments without sacrificing the most important benefit: security. We were also really proud of the fact that we were named a product leader in the KuppingerCole Leadership Compass for customer IAM platforms. See the full details.

#8 There's no substitution for hands-on learning.
We ran a number of workshops at CIS and were really excited about the engagement the participants showed. The workshops included some enthusiastic discussions with developers on how to include advanced MFA functionality for mobile apps that is on-brand and customizable, as well as the strategic necessity of unifying cloud identity and on-premises applications, and the business value of contextual authentication policies.

#9 Ping folks jumped in on the fun.
It wasn't all work and no play as Ping attendees took some time to have fun in Chicago. We dodged foul balls at a Cubs game, met up with customers for culinary delights, cheered on the young professionals at the kids panel, and even voluntarily sweated it out at Bootcamp. If you run into the big guy who smiled the entire time through the grueling challenges at Bootcamp, be sure to give him a pat on the back!


---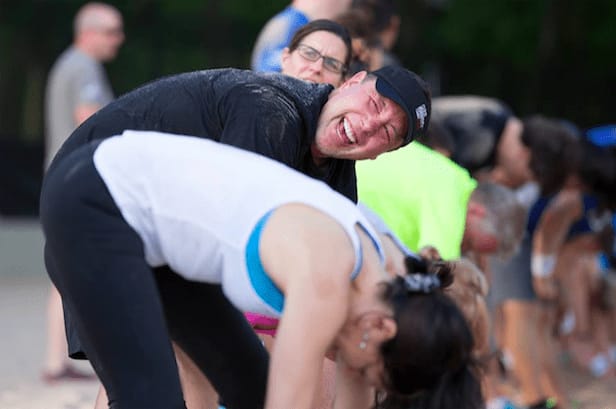 ---

#10 Looking to the future: CIS evolves into the Identiverse.
As you may have heard our fearless leader and Cloud Identity Summit founder, Andre Durand, revealed that CIS, grown beyond cloud to encompass everything identity related, has now evolved into the Identiverse. It's an exciting time and we are looking forward to the Identiverse inauguration in Boston, seeing old friends and new faces on June 24-27, 2018.

With that, it's a wrap. If you missed us at CIS Chicago, not to worry; see where we will be next. Part of the Ping community? Good news, the Ping team has been hard at work planning for IDENTIFY 2017, the event for the Ping community, by the Ping community. Ping leaders, global enterprises, partners and industry thought leaders will gather in London, New York and San Francisco to drive unforgettable one-day events full of hands-on sessions, presentations and keynotes. If you are a customer, partner or prospect, we hope you'll be there.
1 "Verizon 2017 Data Breach Investigations Report," Verizon Enterprise, accessed July 20, 2017, http://www.verizonenterprise.com/verizon-insights-lab/dbir/2017.


---