On October 25, more than 200 business leaders gathered in London for IDENTIFY Europe 2017. The first of three IDENTIFY events this autumn, IDENTIFY Europe brought together Ping leaders, global enterprises, partners and industry thought leaders to discuss the digital transformation that today's enterprises are experiencing, and how business is changing with identity at its core.
---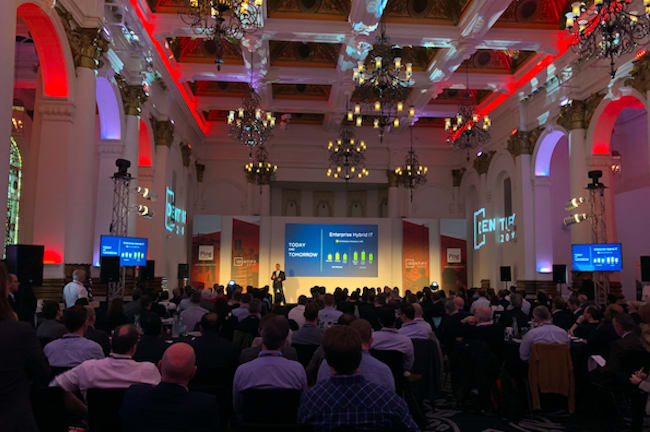 ---
Jampacked with information, security and IT leaders from some of the world's largest organisations shared how they're using the Ping Identity Platform to modernise legacy IAM, boost employee and partner productivity, drive customer engagement and enhance security. Many of the breakout sessions were standing room only, filled with attendees asking smart questions and digging into the content.

Identity-Centric Sessions and Trends
Case studies and presentations from VEON, Applied Materials, Microsoft, Accenture and Capgemini centered on digital transformation and how they're using advanced identity and access management (IAM) capabilities, like passwordless mobile single sign-on (SSO) and cloud automation, to solve the toughest identity and security challenges.
Identity leaders gathered from KPMG, Lafarge, RAiDiAM, Experian, Lloyds Banking Group and Orwell Group for two very insightful panel discussions where they exchanged views on industry trends, best practices and implementation strategies. They discussed the pitfalls, success stories and ways to justify the business case for modernised IAM, and debated the evolution of digital finance.
Interactive product demonstrations provided hands-on opportunities to test drive the new PingID SDK and see how Ping's PSD2 and open banking solution supports OAuth 2.0/OIDC and the Financial API.
Ping's Vice President, Product Management, Loren Russon, gave a sneak peek into future product innovations, and shared Ping's vision to address key trends in automation, personalisation and intelligent supervision.

Open Everything
Presentations on GDPR, PSD2 and open banking set the stage for a broader conversation about "open everything." Ping CEO, Andre Durand, discussed how these initiatives are just the beginning. As Andre explains, we're entering a new era. It starts with open banking, but it will span industries and geographies, and is already being seen in retail, healthcare and government.
Andre sees this trend moving us toward an "open everything" world, driven by accessibility and mobility. Success in this new environment is dependent upon five key pillars: secure APIs and apps, open standards, strong authentication, customer consent and data security. Together, these pillars provide a foundation for increased competition and unparalleled innovation.

---