I have a few "favorite-time-a-year" moments, and other than the Cloud Identity Summit, we are in one of those right now. Ping recently hosted two IDENTIFY customer community events in London and Frankfurt. We survived with only a few jokes about Brexit, and thankfully very little about the US political scene. We are now gearing up for two more events, in San Francisco and New York City. These have become 'can't miss' events for the Ping community, filled with learning and great conversation.
What was on everyone's minds? Digital Transformation - and not just because we published a neat survey. Our research showed global IT decision makers are motivated to launch new digital initiatives, but are anxious due to concerns about security. And they see IAM as a key enabler to enterprise digital transformation. This is not news to us or many of our customers, but it was great to see this being so broadly understood by IT leaders.


---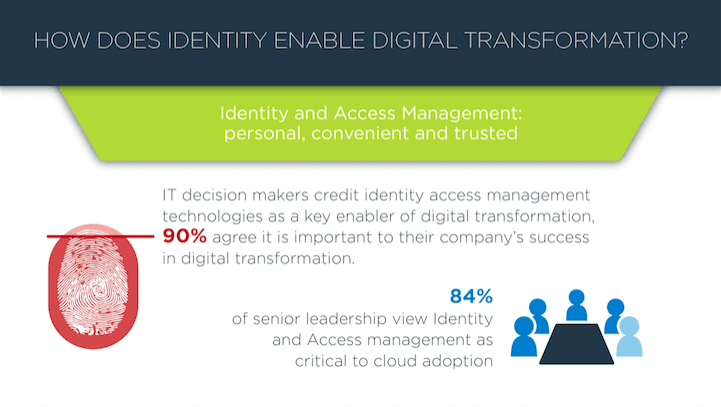 ---
*See full Digital Transformation Journey infographic here.

In one of my sessions, I polled the audience on their digital transformation priorities with two key questions, and here were the results:
What are the highest priorities for your organization?
50% - Customer engagement (web and mobile)
46% - Employee access to cloud, mobile and on premise apps
4% - Partner on-boarding and portal access


What IAM capabilities are the highest priorities for your organization in the next 12 months?
46% - Multi-factor authentication
17% - Access policy and control
17% - Single sign-on
13% - Data governance and privacy
4% - Directory and data stores
4% - Identity provisioning
Two key take-aways for me from this data and based on conversations at the event: First, Customer Identity and Access Management is a hot initiative right now. We're making major investments in CIAM and this will continue to do so. And secondly, enterprises are seeing a lot of value in rolling out MFA to support adaptive authentication.
Join us in San Francisco and New York and you'll learn a lot more about what we're doing in CIAM, MFA and Access Security.
Here's a short clip of the IDENTIFY series in action.
---