Your applications have moved to the cloud. Your infrastructure is moving to the cloud. It's a natural progression that parts of your IAM infrastructure will also be to the cloud and our IDaaS PingOne can help you achieve that.
The reality of today and the foreseeable future is a deployment model where you will use a combination of on-premises software and IDaaS. Some of your identities will stay on-premises and need to be connected to an IDaaS. From there you can immediately benefit from features such as a easy to use user portal, an application catalog, SaaS-app provisioning (without deploying connectors) and Basic SSO.
PingFederate 8.0 dramatically streamlines the connection setup process to PingOne. With simpler configuration steps and beautiful administrative console design updates, you'll be up and running in minutes.
---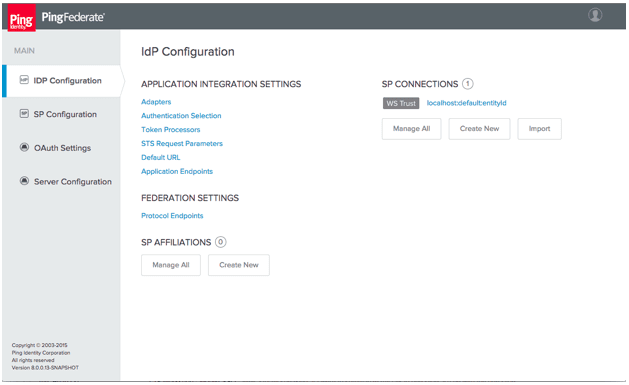 ---
Once connected, you'll immediately benefit from new platform capabilities that will ease ongoing management and provide you with more insight into your infrastructure. Our administrative interfaces now support SSO, meaning one account is all you need for all your Ping administration needs across components. Certificate management between PingFederate and PingOne is also entirely automated, letting you focus on application integrations. New cloud based monitoring capabilities show you all of your connected PingFederate nodes to PingOne and system health information to keep them in check:
---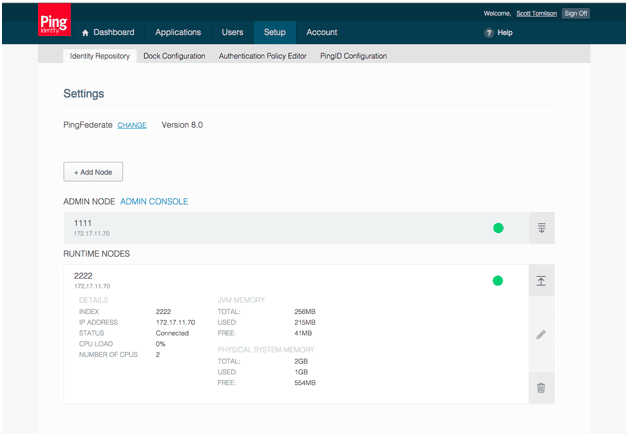 ---
As with any PingFederate release - we've also sprinkled in a few improvements to our IAM protocol support and interoperability.
New extension hooks in our federated sign on features provide you with tools to customize SAML and WS-Federation protocol messages before they are sent to your partner. Ever had an IdP partner that needed a custom SAML AuthnRequest Extension tag? Or a SaaS app like Concur that prefers a SAML AuthzDecisionStatement to better control the user experience? Now you've got full control to send them what they need.
Extensive updates to our SCIM protocol support improve interoperability and enable you to better map the standard to your application's needs. Custom attributes can now be defined for both Inbound and Outbound provisioning - providing you with more options than what the core SCIM schema defines. New List and Filter support on the Inbound side offer better support for non-PingFederate clients to query for sets of users or groups for custom administrative or provisioning flows.
On top of these great administrative enhancements, we've also made huge infrastructure improvements to PingFederate that will increase performance and the security of your investment. Most notably, we've refactored our logging framework to make it asynchronous (i.e.: blazing fast!) and to provide options to tune it without incurring any downtime.
That all said - we're sure you're going to love PingFederate 8.0 from the moment you start it up - from the inside out.
---