---
Growing up in the 1980's, one of my favorite movies was War Games.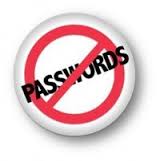 In the movie, Matthew Broderick plays a smart, lazy and rebellious student who loves computers and is a "hacker". In his attempt to impress a girl, he breaks into their school's computer to change their grades. A few plot twists later and he almost starts World War III.

Watching the movie today, it is funny to see how much the technology has changed. We no longer use an acoustic coupler to connect to another computer, you can be "online" and still use your landline (if you still have one) and graphics quality in video games rival real life. What is not funny is that over 30 years later, the same paradigm of username and password is used to control access to applications. In the movie, David opens the drawer, finds the password and "Joshua" is bringing us to DEFCON 1. Same thing happens today. End users reuse passwords and write them on sticky notes.

To better protect access to applications, we need more than just a username and a password. That's where multifactor authentication (MFA) solutions, like PingID, can help. With MFA, a user is prompted for a second factor of authentication when they log in. In the case of PingID, it takes the form of an app running on a phone. The user has to have the phone to authenticate. Finding the password on the sticky note is not enough. With MFA, an organization can easily protect against unauthorized access to applications.

If the WOPR had some form of MFA, David would never have been able to play "Global Thermonuclear War". PingID can call a phone like the Motorola DynaTAC to deliver a one-time passcode via voice (but I might be taking this story a little too far).

Check this out to see why the password paradigm is really a thing of the past.
---
---