Identity happens in the world around you. Define that world and you define your identity. Change that definition, and it changes your identity.
For Ben Kepes, a technology evangelist, investor, commentator and business adviser with a global reach, his Cloud Identity Summit keynote in July won't target identity as much as the
world around it. He hopes by the end of the conference he has led attendees to uncover new angles on identity that challenge their conventional thinking.
"There is no more 'this is me at work, this is me at home,' we need to find ways to allow for shades of grey," he says.
Getting into the grey and understanding it doesn't involve protocols and code, it's about awareness. It boils down to contexts, and today, contexts are shifting.
"Look, let's forget about identity and technology for a moment and let's look at what is happening in the world," Kepes says.
There are generational changes going on, including the rise of millennials, demands for agility and innovation, constraints in terms of funding, and the fact some organizations outsource tasks, such as R&D, that never would have crossed over corporate boundaries just a few years ago.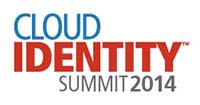 What this means is that access, identity and security need to adjust.
"There is no more black and white," says Kepes. "People will interact with one another all over the world with different data streams." Those streams will mix relative data with some sensor data and be stirred by connected devices. Kepes wants CIS attendees to discover how identity fits in light of today's generational impacts.
For one thing, enterprise focus on governance, risk and compliance needs to make room for other realities. Sensors, he says, will factor heavily in the equation.
"At the moment, identity seems to be constrained to me as an individual, I can access x, y, z applications, but in a world where we will have billions of individuals connected to the Internet along with 50 billion sensors, what does that mean for identity?"
Kepes says if an individual has 10,000 sensors related to them then those sensors need their own identity in order to interact with the individual, with each other and on behalf of the owner's identity. And they will create new data based on those interactions and share it with other individuals, devices and sensors each with their own identities and contexts.
"These are problems we need to try and solve," he says. "This is moving beyond an individual in an orbit of applications to a much more organic structure. What can identity do to solve that?"
Kepes said the roadblocks today are themselves contextual - top-down enterprise structures and individual identity that is organization centric.
"I want people to throw out preconceived notions about identity and how it propagates across the ether," he says. "We need to think of identity in a much broader sense."
Registration is now open for the Cloud Identity Summit 2014, July 19-22, in Monterey, Calif.
See other stories in the 2014 CIS Series:
CIS Series. Bob Blakley: How Many Accidents In A Catastrophe?
CIS Series. Ian Glazer: That's How We'd Like To Roll
CIS Series. Mark Diodati: Revolution, I Say!
CIS Series. Patrick Harding: Securing Scalability is the Revolution
CIS Series. Andre Durand: In Tokens We Trust
---