I deal with a lot of companies, big and small, and one aspect of these interactions that I always pay close attention to is customer support. Tech companies typically treat customer support as tech support, which is focused on break-fix, while customer experience is a user experience (UX) issue.
While I applaud companies for focusing on the end user, the fact remains that not every call to your tech support team will be a problem that requires fixing.
Many of those interactions are focused on getting more value out of the products they already have access to, providing feedback about what they would like to do and interacting with you on the business relationship side of the equation. It is in this context that Ping Identity is focused on the complete customer lifecycle and supporting our customers at every interaction in a way that drives word-of-mouth referrals.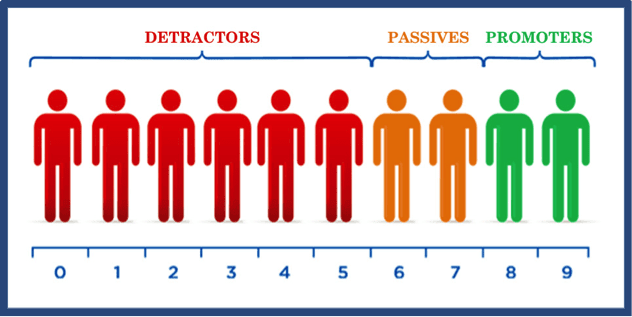 We collect data on these interactions on an ongoing basis, and from that we determine our Net Promoter Score, which is a statistical measure of customer advocacy. Included in these survey responses are text responses from customers on "what are we doing well?" and "what do we need to improve?" The answers are then used to inform and improve the business.
The customer surveys are not limited to tech support; included are the folks from services, sales, licensing, engineering, legal, finance and of course support associated with various customer's surveys this quarter. This is a total Ping Identity effort and a part of our tradition, to provide the best customer experience we possibly can and then improve on it!
We finished March with a monthly score of 80 and a Quarterly score of 71! Of 178 surveys received, 134 (about 75%) were "promoters" awarding us 10 out of 10 or 9 out of 10. This is a pretty phenomenal effort all around and is significantly above any competitor (for example, Computer Associates NPS is a 19 and while this is a 2012 number, we both know it didn't improve in 2013). Historically, we have managed to an NPS of 58, which reflects our tradition and connection to customers, but also helps grow our business.
No matter how you slice it, whether we sell into our base or add net new customers through referrals, we drive a lot of business as a result of customers recommending us to other groups in their company and to their peers in the industry based on their experience with our product and technical support team. We see this connection and will continue to invest to bring more value to customers in the products we provide, and at every customer touch point we serve.
Check out this infographic to learn how we partnered with Equinix, Inc. to transform their business processes.
Jeff Nolan is Sr. Director of Marketing at Ping Identity. Follow him on Twitter @JeffNolan.
---