Those of you that follow us on Twitter, Facebook, or LinkedIn, or read press releases, know that we recently launched a new product: PingAccess.
Spinning up support for a new product takes a concerted, coordinated effort between multiple internal organizations, beta customers, and new customers. New products present a special challenge because the pool of knowledge is so small, at first.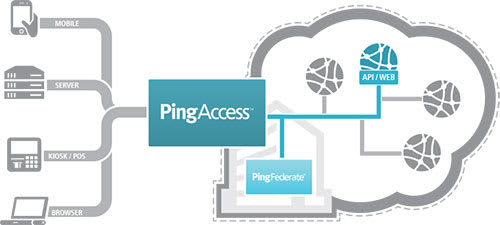 Supporting a new product is always challenging. Partly it's because the support team is learning a new product right along with customers. Sometimes, we don't have a big set of knowledge articles to fall back on, initially. Especially for an entirely new product, like PingAccess.
For example: We use customer inquiries to help us figure out what makes sense to put into a Support knowledge base article (or KB as we refer to them). As the number of PingAccess users grows (more, every day) so do the questions that eventually become knowledge base articles. But it can take some time to build a store of knowledge.
Here's some of what we did to get ourselves ready for PingAccess.
Training Day
About a month ahead of the release, support teams around the world get an early look at customer training. It's a chance for us to provide feedback on the training itself, as well as to the product team. John DaSilva (@jdasilvaPI) does an amazing job taking that feedback and improving the training that customers will ultimately receive after these sessions.
We also look at PingAccess through our customers' eyes to come up with some possible "problems" and then work to convert those into articles. Many of us have experience as customers of various identity and access management products, including Ping products, so this comes naturally.
Adding Complexity
One thing that continues to astound me is how customers use our products in ways we couldn't anticipate. We build flexible, pluggable, standards-based products - and some really bright customers have figured out exceptional ways to use them. Often, these solutions really surprise us.
Adding to that, the number of features we've plugged into PingFederate continues to grow, along with our various integration kits. This all adds up to more challenges for the support team, but, as usual, we plunge headlong into the fray. We love the new stuff, too. And we know that customers will surprise us with how they use PingAccess.
We try really hard to learn from what customers bring to us and then to share what we learn. We ask about the use cases. Sometimes, we'll have to build out a use case on a VM, work with engineering, twiddle knobs, and break stuff. And then, we'll most likely write a KB article to share what we learned.
We're Ready
Ultimately, we're ready for your questions on PingAccess. And we're more than equipped to handle the unexpected.
This is part of the give-and-take with our customers. So go ahead and download the product. Kick the tires. See how it works. Stumble. Ask questions. The more questions we get, the faster we can support others with the same question.
Challenge us. We love it.
---